Future of Milwaukee's lakefront: New 2-story rendering of The Couture now on display
MILWAUKEE -- The new Couture development on Milwaukee's lakefront hit another milestone on Thursday, December 1st.

A new two-story, 853 sq. ft. rendering of The Couture went on display on the future site of the planned skyscraper. The rendering is visible for drivers on Lincoln Memorial as well as visitors to the Milwaukee Art Museum and downtown offices.

The Couture is planned as a 44-story high-rise building, $122 million mixed-use development project. Initial demolition work has already begun at the Downtown Transit Center.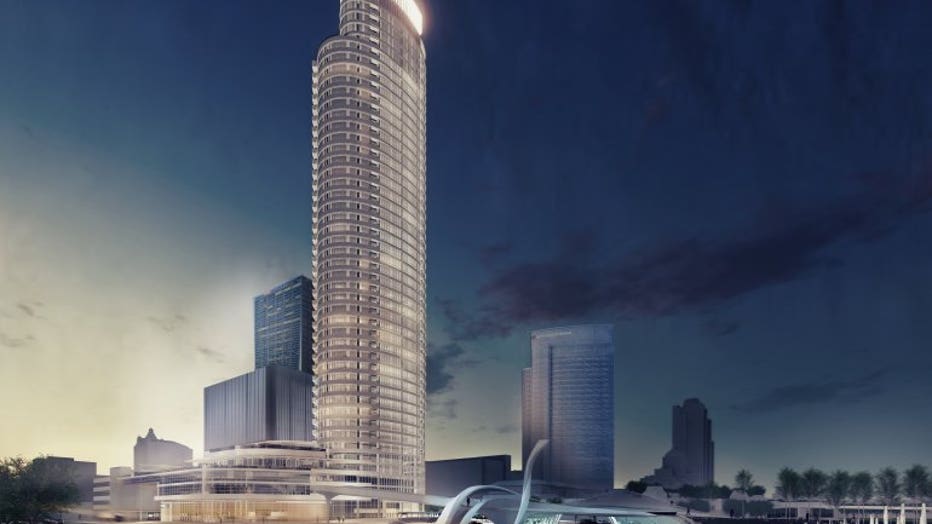 The Couture is expected to be a key part of the Lakefront Gateway project. Plans call for it to have a transportation hub incorporating pedestrian walkways and bridges, traditional county buses, Milwaukee County's proposed Bus Rapid Transit line, bikes and the streetcar.