Funeral this weekend for Marine from Wisconsin killed in Chattanooga shootings
GRANTSBURG, Wisconsin -- The funeral is set for this weekend for 25-year-old Sgt. Carson Holmquist, USMC of Grantsburg -- one of four Marines killed last Thursday, July 16th in shootings in Chattanooga, Tennessee.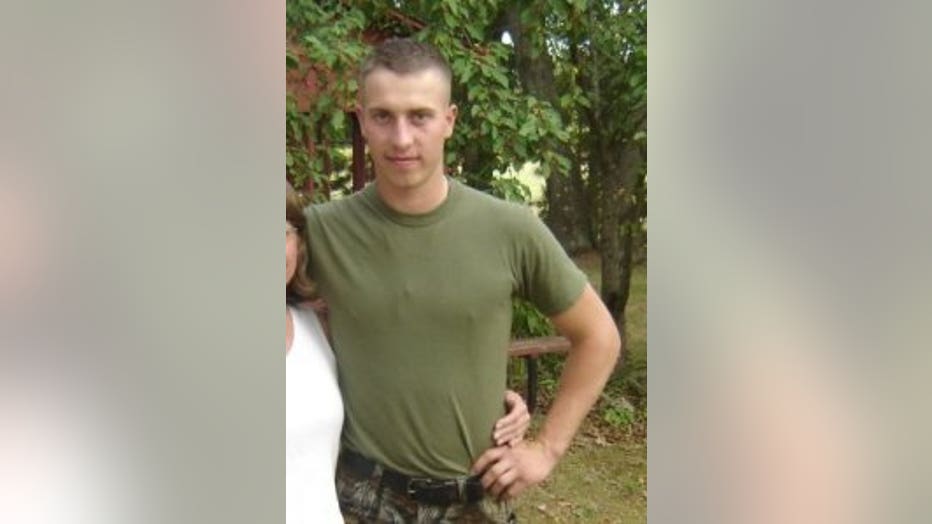 A visitation will be held on Saturday, July 25th from 11:00 a.m. to 1:00 p.m. at Grantsburg High School (at 480 E James Avenue in Grantsburg).

A private, family service will then be held at 1:00 p.m.

Pallbearers are the U.S. Marine Honor Guard.

Arrangements were entrusted to Swedberg-Taylor Funeral Home Webster, Siren and Grantsburg, Wisconsin. Online condolences can be made at www.swedberg-taylor.com

An obituary for Holmquist is as follows:

"Carson is the son of Thomas (Susan) Holmquist and La Brenda (nee: Johnson) Holmquist, born October 6, 1989 in St. Croix Falls, Wisconsin. Carson was a 2008 graduate of Grantsburg High School. Throughout high school he worked on a farm in Grantsburg. Carson married Jasmine Jones on January 28, 2012, and they were later blessed with a son, Wyatt Allen.

He joined the Marine Corps in 2009 and was part of Mike Battery, 3rd Battalion, 14th Marine Regiment, 4th Marine Division, Marine Forces Reserve. Carson served a deployment in Okinawa, Japan, and in Afghanistan as a diesel mechanic specialist. He returned in May 2014. He earned several medals and honors, including the Navy & Marine Corps Achievement Medal, the Afghanistan Campaign Medal, a Global War of Terrorism Service Medal, and two Sea Service Deployment ribbons.

Carson loved his family and friends. He loved cars, trucks, riding dirt bike and farming. He was an avid fisherman and hunter, but his main passion was his family and friends. Carson is preceded in death by grandparents, James Holmquist and Donald and Ruth Johnson.

He is survived by his wife, Jasmine, and his son, Wyatt; parents, Tom (Susan) Holmquist and La Brenda Holmquist (Jeff); brothers: Chris Holmquist (Meghan), Step Brother Robert (Caitlin) Drake , Step Sisters, Serina and Kendra Drake, sister in-law Jerrica Jones; grandmother Judi Holmquist and extended family Kara, Kyle and Elisa."

Governor Scott Walker has cancelled presidential campaign events he had scheduled for Saturday in North Carolina and New Hampshire in order to attend Holmquist's funeral. Those events will be rescheduled.

On July 16th, Mohammad Abdulazeez first shot up a military recruiting center at a Chattanooga strip mall, then drove to a local Navy operations support center and launched another attack, killing four Marines and a sailor. The gunman died in a gunfight with law enforcement.

His victims came from across the country, but united in Chattanooga, brought together by their service in the military.

Marine Gunnery Sgt. Thomas Sullivan of Massachusetts was a two-time Purple Heart recipient. He served three tours of duty.

Lance Cpl. Squire K. Wells, better known as "Skip," graduated from high school three years ago. The Georgia native joined the Marines in 2014 and had already earned a National Defense Service Medal.

Marines Staff Sgt. David Wyatt of Arkansas served two tours of duty in Iraq and one in Afghanistan. His wife posted about his death on Facebook. "He was such a great husband and father," one commenter wrote.

Marines Sgt. Carson Holmquist was also a husband and father and served two tours of duty in Afghanistan. Upon one of his homecomings, his family held up a sign that read, "We've waited 244 days for this moment. Welcome home Sgt. Holmquist."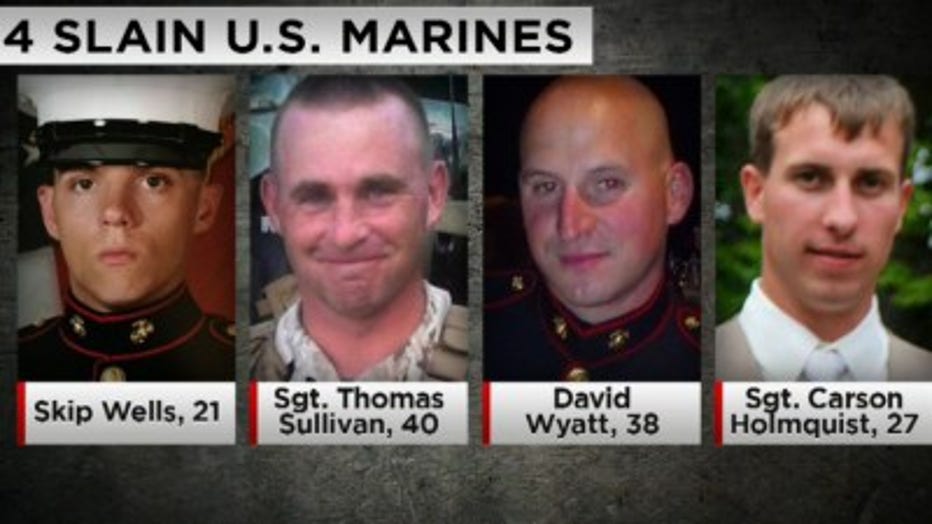 Marines killed in Chattanooga shootings


Navy Petty Officer Randall Smith of Ohio was a logistics specialist. He saw the gunman in last week's attack and warned people around him, family members said, but was unable to get away.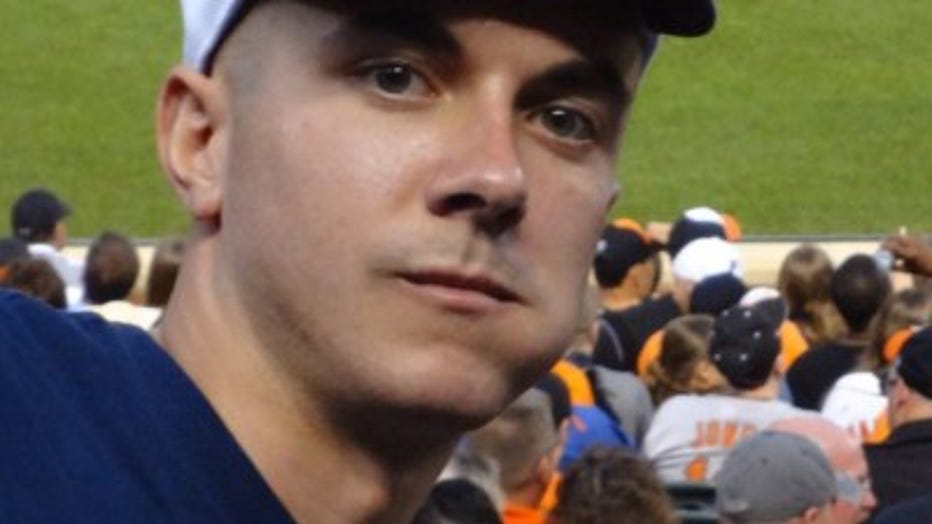 Navy Petty Officer Randall Smith of Ohio