Funeral Saturday for Army paratrooper, DJ from Milwaukee found dead in barracks in Italy
MILWAUKEE -- Funeral services will be held Saturday, June 23 in Milwaukee for an Army paratrooper found dead in his barracks in Italy on June 1.

A visitation will be held for Staff Sergeant Krasean Clayborn from noon until 1 p.m. at Cross Lutheran Church near 16th and Vine. Clayborn will be buried at Wisconsin Memorial Park. A repast will be held at the Dr. Martin Luther King Community Center near 17th and Vliet.

There were no signs of foul play when Clayborn was found dead in his barracks. Sadly, Clayborn's wife just learned she's pregnant with twins.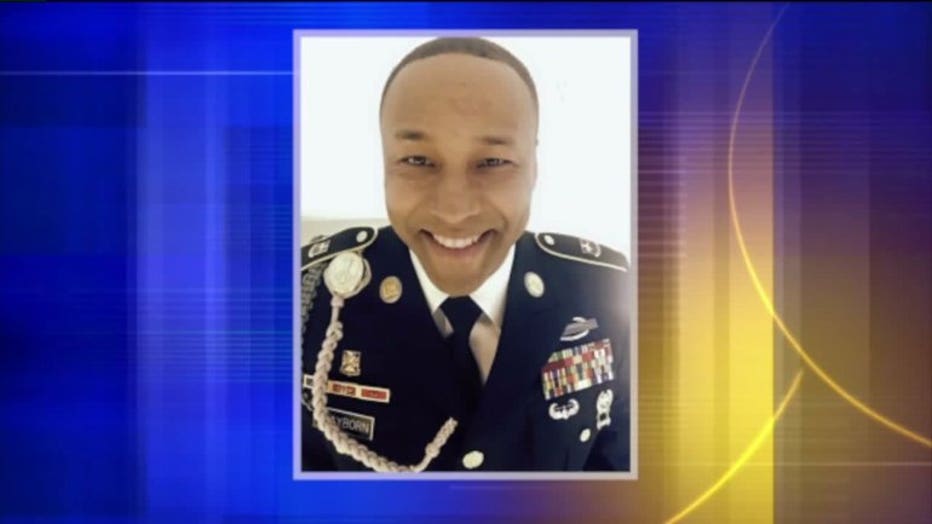 Staff Sergeant Krasean Clayborn


Clayborn, 36, was a popular DJ in Europe, known as DJ Legend.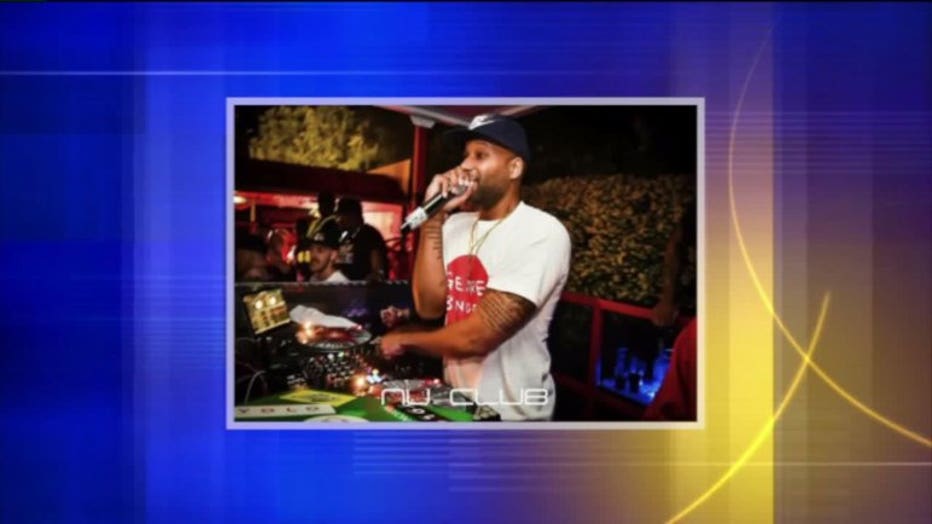 Staff Sergeant Krasean Clayborn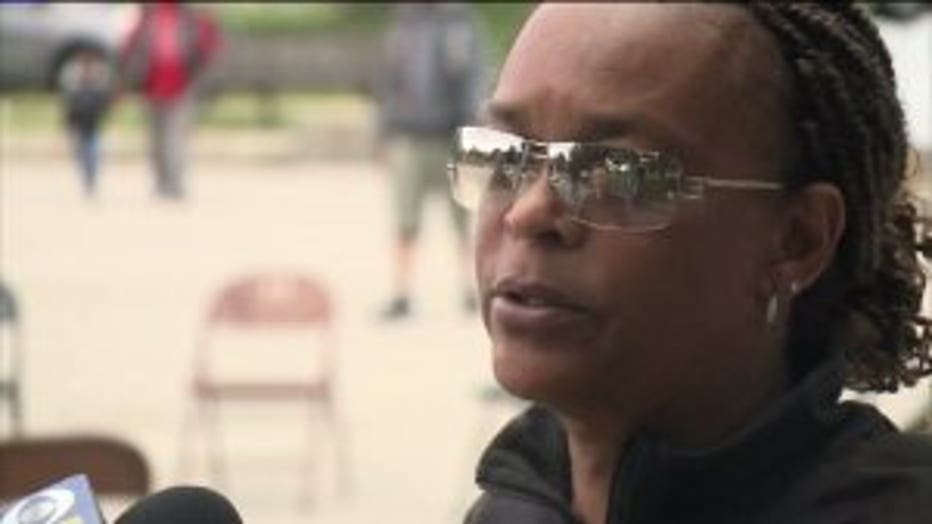 "He was into helping other soldiers, helping other people make those major decisions. He wasn't feeling well. We talked every day. We FaceTimed every day. He was laying down and said he wasn't feeling well," said Demetreia McCollum, Clayborn's mother.

Clayborn, a paratrooper and career counselor for the 173rd Airborne Brigade first enlisted in the Army in 2003. The father of a 12-year-old son, family members said the Milwaukee native only just found out his wife is expecting twins.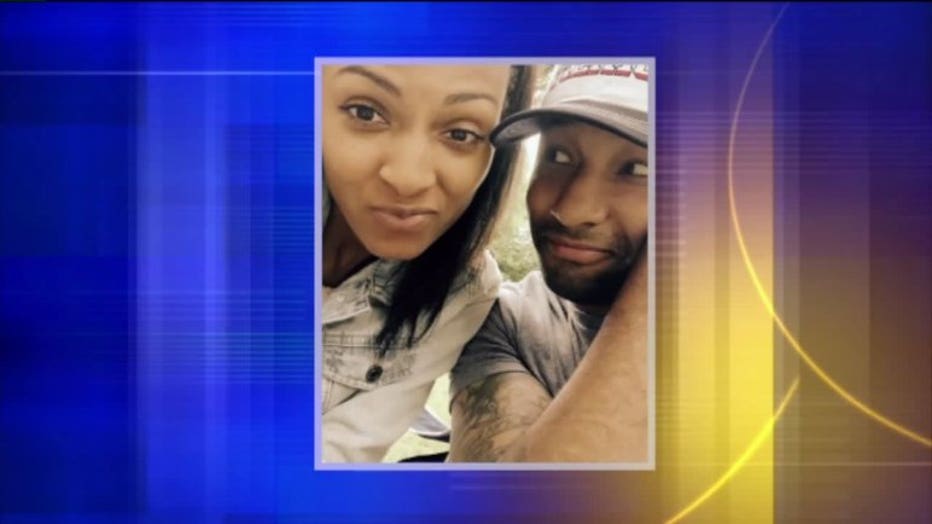 Staff Sergeant Krasean Clayborn


"His son looks like him. Acts like him. Mannerisms. Through him, I'll see my son," said McCollum.

In his spare time, Clayborn gained a following as a DJ -- playing gigs throughout Europe under the names DJ Legend and Mr. Mayhem.

"He'll always be a legend to us," said Stephanie Torrence, Clayborn's cousin.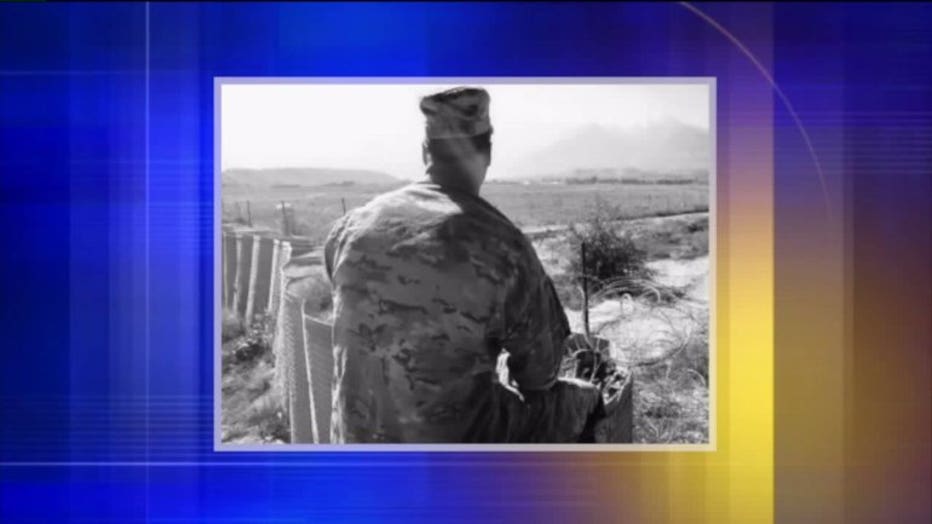 Staff Sergeant Krasean Clayborn


At a gathering in King Park in Milwaukee days after his death, friends and family members played some of his recent mixes, embracing the music that touched Clayborn's heart to fill the voice left in theirs.

"Krasean was big on family -- so it's nice to see such support and love," said Torrence.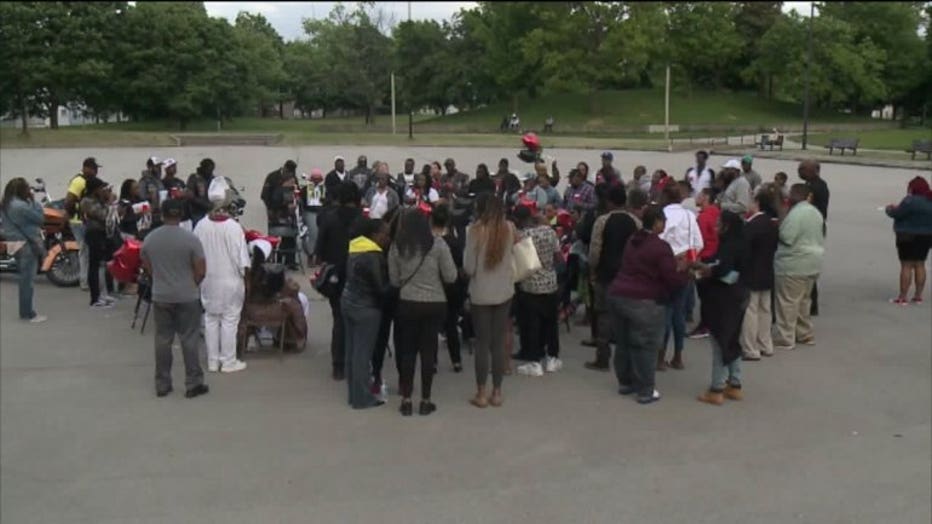 Vigil for Staff Sergeant Krasean Clayborn


Among the mourners was Acting Milwaukee County Sheriff Richard Schmidt, a friend of McCollum's.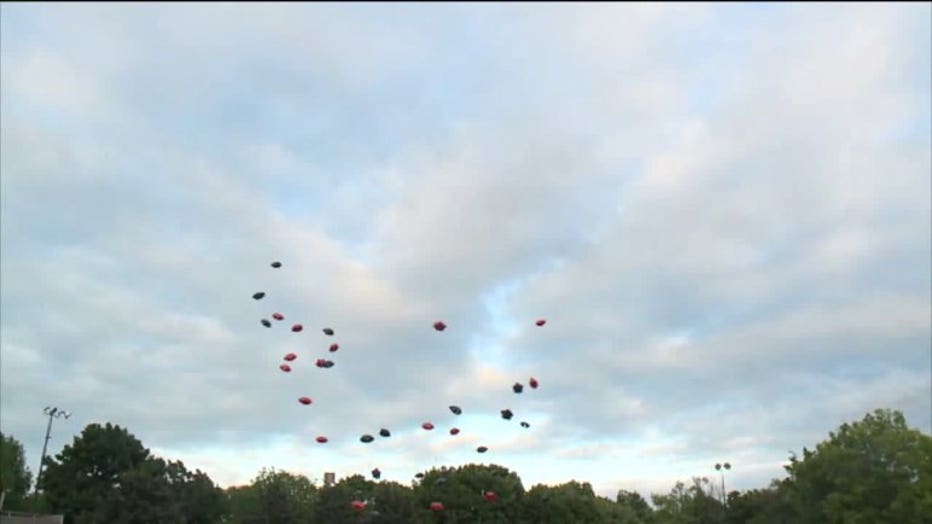 Vigil for Staff Sergeant Krasean Clayborn


Below is Clayborn's obituary:

"Krasean Leslie Clayborn was born December 20, 1980 to loving parents, Valdemtreia McCollum and Howard Clayborn in Milwaukee, Wisconsin.  Krasean was a vibrant child, smart, energetic and showed at an early age a spirit of love to be close to family, especially his mom and brother.  If his mom was in the kitchen cooking he'd play on the floor there;  if she moved to another room, he'd picked up his toys and follow her.  Krasean was big on family and made it a priority in his life to stay connected even as he served in the military and deejay across the world.

He attended the Spanish Immersion Elementary School, however it was recognized in the first few months that he had no desire to learn Spanish. His mom was called to the school everyday.  The teacher stated she would hold up the que cards of colors and numbers,  All the other children would say "Rojo" but Krasen would say "Red". She would hold up the number one and all the other kids would say "Uno" but Krasean would scream louder than any other child "One"!, So needless to say, he was transferred to an English speaking school where he excelled.  At St. Leo's Catholic Academy, he served on the Locust Lion Newsletter Staff as a reporter and sales representative.  In high school, he was an avid lover of sports, he played basketball and football and also served on the debate team, hence he graduated from Custer High School in 1999. He always loved the Milwaukee Bucks and Green Bay Packers, he was a great fan.

Krasean adored his older brother Karega; they loved each other unconditionally and they held the highest respect for their brotherhood and family.  As children Karega and Krasean were inseparable which never changed, even if they were thousands of miles away their hearts were always in the same place.  Karega, Dj Fresh2death and Krasean, Dj Legend aka Mr. Mayhem both grew into their love for music and the life of a deejay...every time they had  an opportunity they would Dj together filling whatever club they walked into, to capacity.  Because of their love of for music Karega started "We Major Ent. in" 2012 which grew quickly... it was reflective  by them being booked and deejaying for celebrities and events all over the World.

Krasean served his country in a variety of capacities throughout the world, he was stationed in Italy, Korea, Germany, Japan, Hawaii, and many locations stateside. He enlisted in the Navy in 2003 until 2007 as a Petty Officer 3rd Class (PO3/E4) . Krasean re-entered the military joining the Army in 2010 as a Specialist (SPC/E-4). He joined the 173rd Airborne Brigade paratrooper. in 2016. He was a Staff Sergeant and served as a career counselor and gave over 12 years serving the United States of America. He was also the recipient of the Army Commendation Medal and the Army Achievement Medal.

Krasean developed a love for deejaying initially from his friendship with  Dj Cool Tray (Tracey Sparkman). He  convinced his mom to buy the first piece of deejay equipment;  then began to spend all his time with DJ Cool Tray, who patiently taught Krasean the art of a good deejay.  From the basement of Dj Cool Tray's house, an unbreakable bond and friendship developed and continues to this day.

Dj Legend aka Mr. Mayhem went on to become a worldwide international Dj.  Illustrating his entrepreneurship spirit, Dj Legend started an international open format for deejaying. With over a decade of experience he is the founder of a military Dj forum called "Military Dj Network,"  Dj Legend's alter ego  Mr. Mayhem catapulted when the crowd needed that extra shock of fun and excitement, Mr. Mayhem appeared. Dj Legend continues from heaven to push the culture of deejaying forward as it is reflected, trending on social media worldwide.

Krasean was married to Latisha Clayborn whom he lovingly referred to as his "Houdini" nicknaming her "Dini". They started out cool as friends and instantly fell in love with each other.  They shared many laughs of joy and support for each other during life's challenges.  Krasean and Latisha found true love and out of the blue Krasean said to Latisha "I want to marry you right now" and so they did.  They experience love, life and traveling together visiting places such as Greece, Poland, Italy, Jamaica, Mexico and Haiti, to name a few.  They will always hold a special place in each others heart because of the undying love they have for each other.

God blessed Krasean on September 10, 2006 with the birth of a beautiful baby boy, Kameron Javonte, he was the love of his life.   The love Krasean has for his son Kameron will last until infinity.  Kameron was his dad's pure joy and no matter how hard Krasean tried to be a strict dad, he would eventually give in. He would often go back and forth with his mom about her spoiling Kameron when he struggled to say no to Kameron himself.  Kameron is just like Krasean whether its his love for family, his intellect and his kind heart, he is definitely his Father's Son.  Kameron will always have his Dad with him, to hold on to the love and the memories.

Krasean had the highest love for his grandmother Pauline McCollum, He would come to town and drive straight to his granny's house, pick her up and drive around town.  Granny got her wings two years ago and Krasean proudly served as a pallbearer in his full military uniform because she loved seeing him in uniform. Krasean hating lacefronts wigs always put up a picture of his granny saying, ladies "this is my granny with the good wig", Krasean also loved his nephew Karega, Jr. affectionally called KJ and loved being an uncle.  He would often teased his brother Karega because people would say KJ looked like Krasean also.  There was always a jovial time of laughter between the two brothers.  Krasean and Karega's most memorable moment is when they met each others sons for the first time together in San Diego, California, what a celebration.

Krasean leaves to keep his memories alive; his son Kameron Clayborn of Frederick, MD, his wife Latisha Clayborn of Jacksonville, FL , his mom Valdemetreia (Valencia) McCollum of Milwaukee, WI, his father Howard (Holli) Clayborn of Omaha, NE, one brother Karega (Alexis) McCollum, Sr. of Las Vegas, NV, one stepbrother David Pryor-Clayborn, of Omaha, NE, one stepsister Nona B. Clayborn, Omaha, NE., five uncles Thomas (Yvette) Lowe of Milwaukee, WI.,  Billy (Crystal) McCollum of Kenosha, WI., Arthur Clayborn, Walter Irby and Gerrod Irby all of Omaha, NE, one aunt Tabya Clayborn of Chicago, IL,, two nephews Karega K. McCollum, Jr., of Las Vegas, NV., and Eli Pryor-Harris of Omaha, NE. Great-grandmother Nona Clayborn of Omaha, NE. Krasean also leaves his father-in-law Walden Nathan Sr., mother-in-law, Karen Nathan sister-in-law's, Alicia Nathan, Delicia Nathan, one brother-in-law Walden Nathan, Jr. all of Jacksonville, Florida.. He further leave cousins, Billy (Himali) McCollum of  Homewood, IL.  Rayonna (Tim) Lambiris of Racine, WI, Stephanie Torrence-Lowe of Milwaukee, WI, Terri (Darrius) Kelly, David Townes and Marissa Townes-Jenkins of Chicago, Illinois. Krasean further leaves Frances Love whom he loved dearly, his forever BFF Krissy Brown, best friends Tracey Sparkman, Aaron Gant and the four Kings Group, Phillip McKinnely (King of Hearts), Michael Whitaker (King of Spades, and Ateko Lawson (King of Clubs).

Preceded in death by his grandparents Billy and Pauline McCollum, Howard and Barbara Clayborn, Sr. Two aunts Earlene Fuller and Ernestine Townes."