Funeral held for Sylville Smith, fatally shot by Milwaukee police officer


MILWAUKEE -- The funeral for 23-year-old Sylville Smith, shot and killed by a Milwaukee police officer near 44th and Auer was held Friday, August 26th. The shooting happened nearly two weeks ago, but the impact of that weekend continues to remain in the forefront.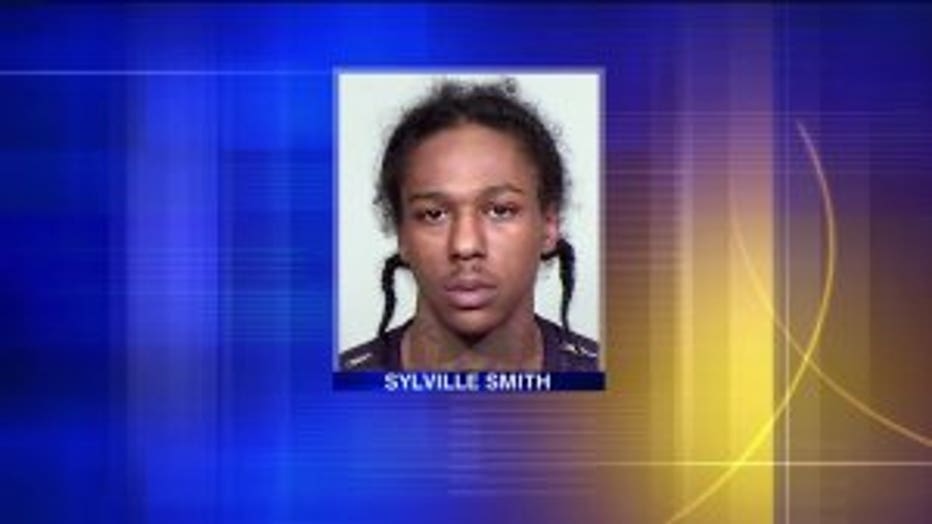 Despite the circumstances surrounding Smith's death, Friday's focus was not on how and why it happened -- rather coming together to help the family and community heal.

The funeral was held at Christian Faith Fellowship Church near 86th and Good Hope Rd. It included representatives from many different faiths.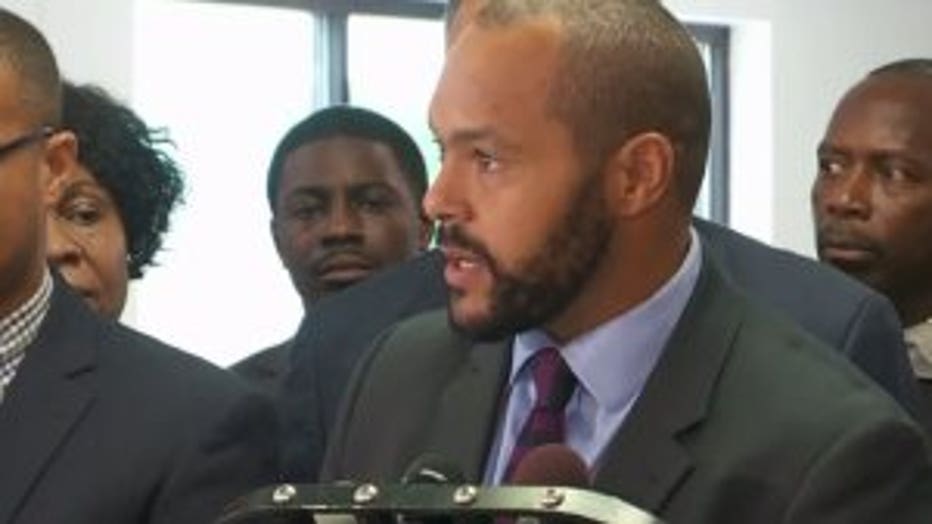 David Owens, the attorney for Smith's family


"He had a big heart, he was a loving person and a very much-loved person. Regardless of what anyone wants to say or make out of the situation, that's the thing to think about today," said David Owens, the attorney for Smith's family. "It's a day to think about a son who is lost, a brother who is no longer there, to think about a father who is no longer there."

Services were private. The Rev. Jesse Jackson delivered the eulogy. FOX6's Derica Williams was able to sit down with the Rev. Jackson Friday morning. He also spoke later as he addressed the media before going in front of those mourning. Jackson's main message was learning to live together.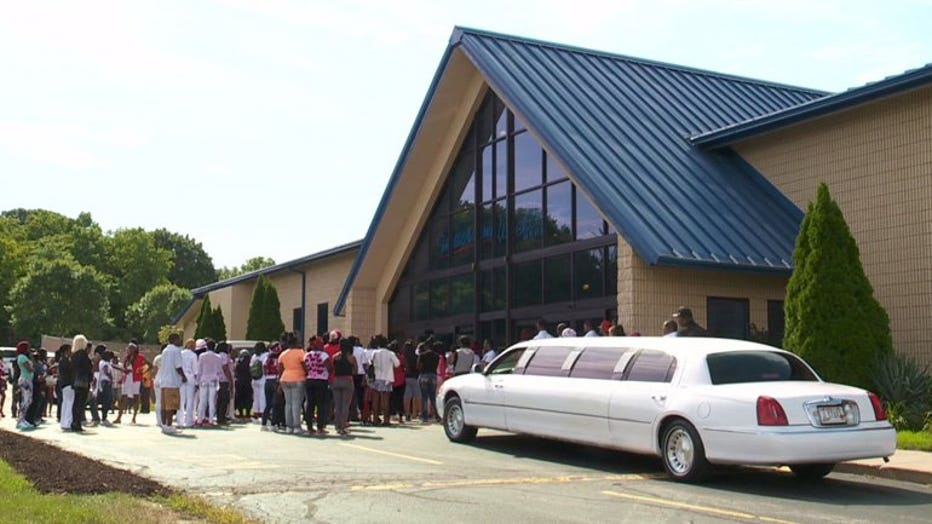 After people rioted after Smith's shooting, it was evident that community members were living in pain, poverty and despair. Jackson said he hopes people can learn from this tragedy. His goal is to help turn crisis into opportunity -- and assess where we go from here.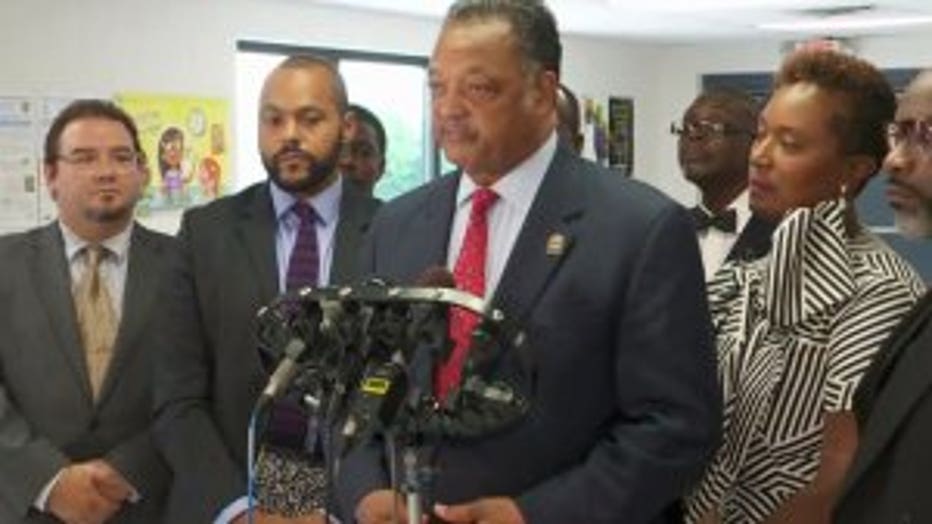 "We want to meet with them continuously. They need more than temporary consolation. They need jobs and skills training, education and security for their families. They need what everyone else needs -- equal opportunity," Rev. Jackson said.

Jackson hopes people can learn from this tragedy -- and said a way to paying tribute to Smith is to address and improve the root problems in the community.

"They need the hope they can make it -- and don't have to surrender. They need to lift their expectation level of themselves and they need opportunity," Jackson said. "And I want these children to believe that we will meet with the appropriate officials and we can rebuild what we live in and put people back to work. They need art for their spirits education for their mind and jobs."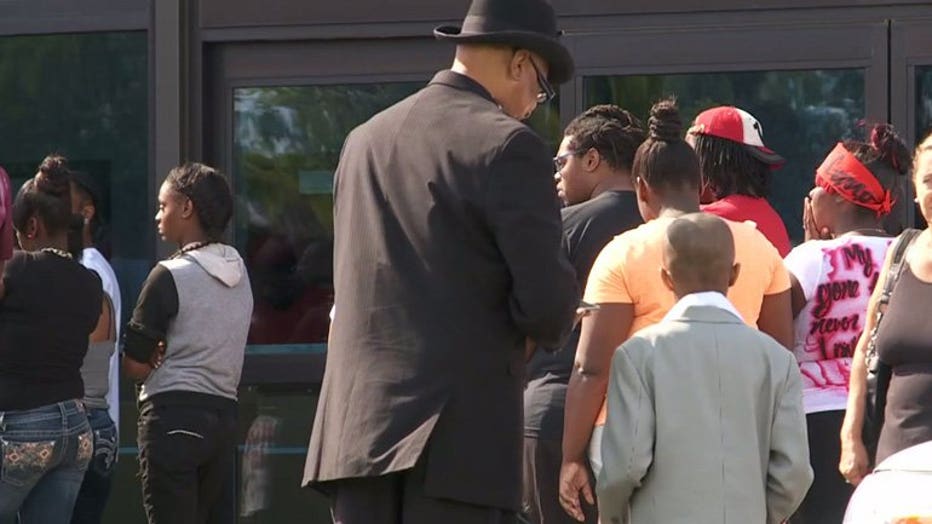 Mourners gather for funeral of Sylville Smith


The state is investigating the officer-involved fatal shooting of Smith. Authorities have said he was fleeing police and that footage from the officers' body cameras clearly shows Smith holding a handgun and turning toward an officer when he was shot.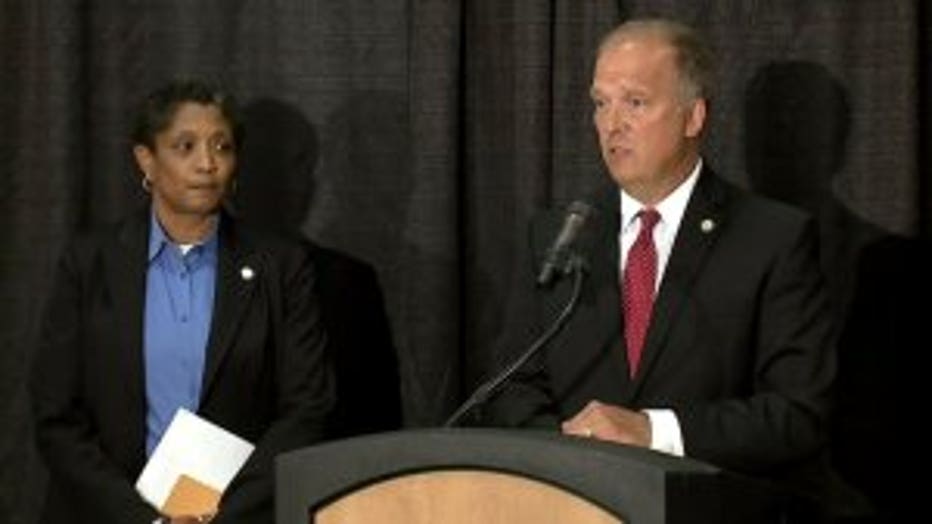 Wisconsin Attorney General Brad Schimel


Two days of unrest in the Sherman Park neighborhood followed the fatal officer-involved shooting. Many unanswered questions remain after this shooting, including what the body camera videos, when released, will reveal.

Attorney General Brad Schimel said authorities are two body camera videos with similar vantage points. Schimel said the videos won't be released until after the county prosecutor decides whether to charge the officer.