Fundraising site set up for family of father, daughter killed by drunk driver in Caledonia crash


RACINE COUNTY -- After a 39-year-old father and his 9-year-old daughter were tragically killed by a drunk driver in a rear-end crash on Friday, November 25th in Caledonia, a family member has set up a memorial fund for the man's two other daughters and wife.

The victims were identified by police as Kevin and Emily Dalley of Racine.


Kevin Dalley, his wife Jenn, and three daughters.


Around 4:45 p.m., police say 39-year-old Kevin Dalley was traveling with his nine-year-old and six-year-old daughters on 4 Mile Road, when police say a drunk driver rear-ended their vehicle at a high rate of speed when they slowed to make a turn on Old Farm Road.

Kevin and his nine-year-old daughter were killed as a result of the crash.

Another daughter in the car, a 6-year-old, was taken to Wheaton Franciscan Hospital with injuries. She will be OK.

"It's the holiday season and their holidays will never be the same," said Lieutenant Gary Larsen, Caledonia Police Department.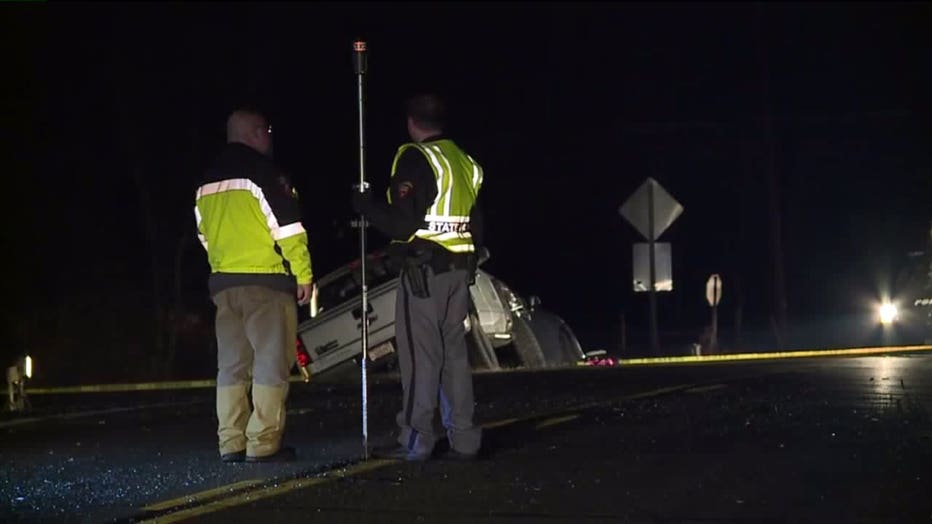 Double fatal crash in Caledonia


In fact, a relative says Kevin Dalley and two of his three daughters were returning home from a Thanksgiving dinner when their car was hit.

"All because some guy has to go out drinking and do something horrible," said Lieutenant Larsen.

The alleged drunk driver involved in the crash, a 25-year-old Racine man, was arrested on two counts of homicide by intoxicated use of a vehicle. This is his second OWI.

"There's nothing that will put their lives back together," said Larsen.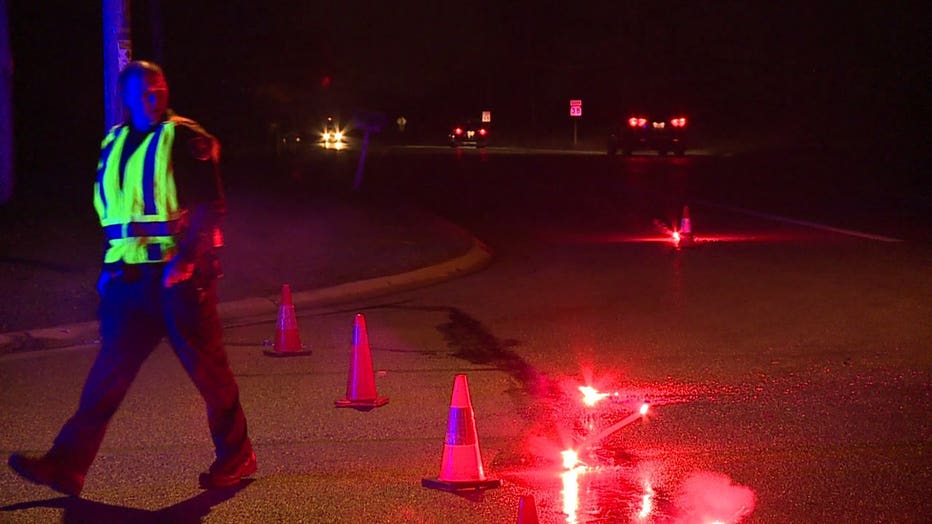 Double fatal crash in Caledonia


The Kevin and Emily Dalley Memorial College Fund, has been set up by a cousin of the family. All the funds will be donated directly to Kevin's wife, Jenn, and his other two daughters' college and life expenses.

Since the site has been set up, it has garnered over $18,000 of their $30,000 goal.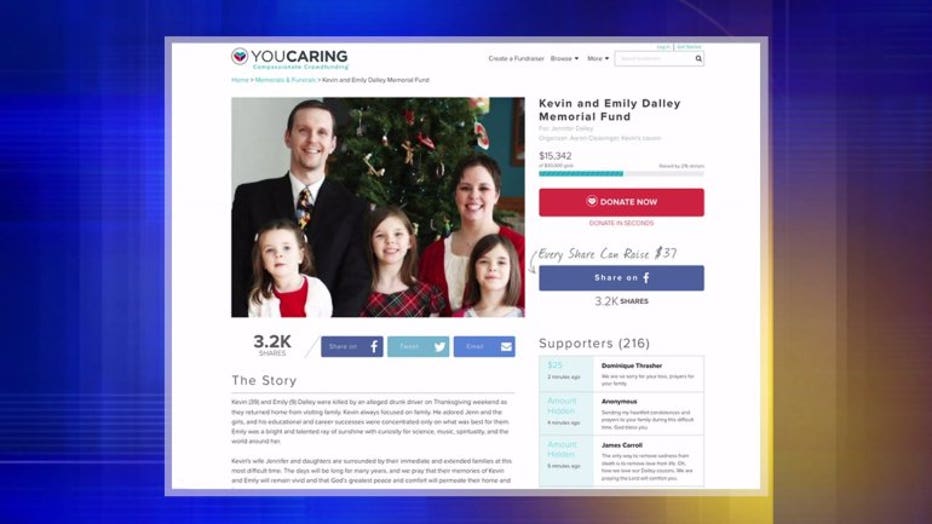 Kevin and Emily Dalley College Memorial Fund


The memorial site tells the following story:

Kevin (39) and Emily (9) Dalley were killed by an alleged drunk driver on Thanksgiving weekend as they returned home from visiting family. Kevin always focused on family. He adored Jenn and the girls, and his educational and career successes were concentrated only on what was best for them. Emily was a bright and talented ray of sunshine with curiosity for science, music, spirituality, and the world around her.

Kevin's wife Jennifer and daughters are surrounded by their immediate and extended families at this most difficult time. The days will be long for many years, and we pray that their memories of Kevin and Emily will remain vivid and that God's greatest peace and comfort will permeate their home and lives.

Kevin is my cousin and a good friend. All funds will be donated directly to Jenn and the girls to use for college and life expenses. Please donate any amount if you can. If you cannot donate, hold your loved ones close and pray for Jenn, her girls, and Kevin's family at this time.