High school football returns as 'alternate fall' season kicks off
RACINE, Wis. - The Friday night lights were on in parts of southeastern Wisconsin on March 26. Yes, in March.
School districts that chose to postpone fall football due to the coronavirus kicked off a Spring season Friday. Students were excited to take the field again, no matter the date.

It had been 18 months since West Allis Central's Niko Safedis wore his no. 28 jersey. His junior season was delayed after the district called an audible.
"It's been a long wait, long offseason, and I'm ready to play," Safedis, a junior running back, said. "It's been difficult in some ways, but we got to persevere through that and have a good season."
FREE DOWNLOAD: Get breaking news alerts in the FOX6 News app for iOS or Android.
Districts had the option to take a timeout from sports during the fall, playing instead in what's being called the "alternate fall" season. The players were happy to be back, learning to tackle any challenge.
"Our district and our school board felt it was better with the health metrics to wait a little bit on football and boy's soccer," said Justin Marien, West Allis Central High School athletic director. "It's certainly different. It's unique. I'm not sure in Wisconsin we'll ever see something like this again."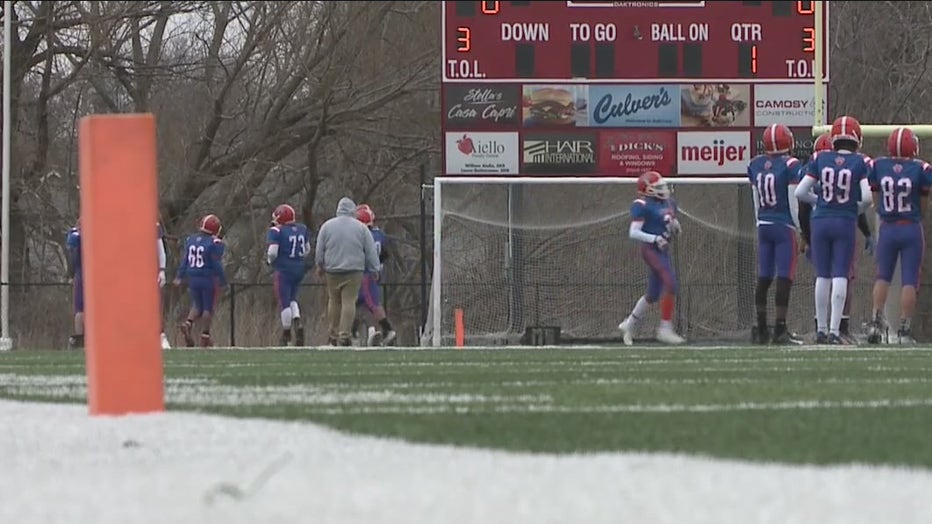 The biggest difference was the size of the Friday crowd. While stands won't be packed, many schools have plans to stream games for loyal fans. 
For the home team, players are given a limited number of tickets for family and students are put into a raffle. The West Allis Hale Huskies, though, played in enemy territory on Friday, visiting Whitnall High School.
The Woodland Conference schools said they are working together to try to keep rules consistent.
"There's going to be a couple changes, but ultimately football is football and we're just excited to see it," said Dave Pentek, Whitnall athletics and activities director.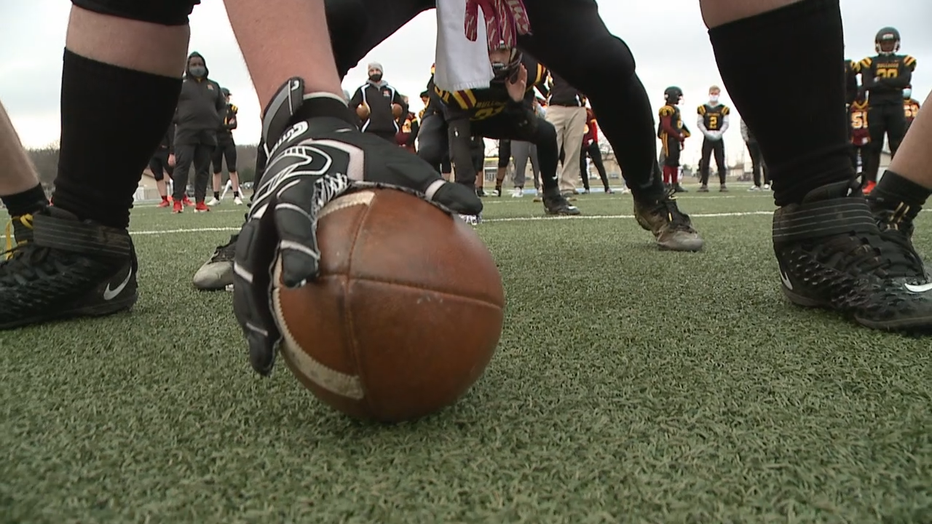 As players took the field, coaches had a message.
"I'm excited for these seniors to play out their last season here before they graduate," West Allis Hale Coach Scott Flood said. "Give everything they have. They've been waiting for this opportunity for the last seventeen months. Now is the time to put in all that work all that effort."
RELATED: Check out the new and improved FOX Sports app
"It's a weird butterfly kind of thing," Joe Wendt, Racine's Horlick High School athletic director, said. "We were working with our city health department and things just weren't safe in the fall for us."
Horlick and Racine's Washington Park High School faced off Friday in a city rivalry game, played at Bradford Stadium.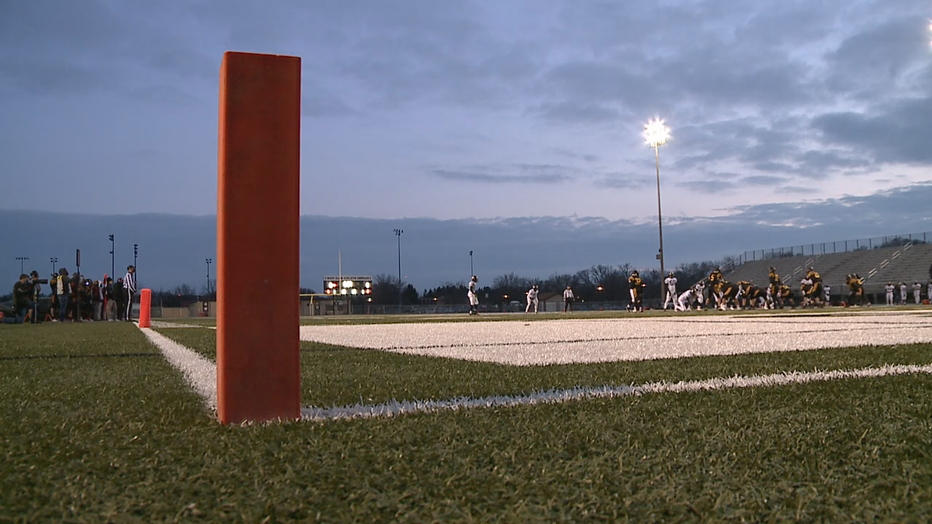 "The kids have been, and the coaches too, they've been out of it for a year and a half for us," Joseph Miller with Park High School said. "The district purchased us these face masks that go on the inside of the mask which are really nice."
Athletic directors say the footballs will be regularly sanitized and there will be distancing on the sidelines.
Around 32% of Wisconsin high schools, roughly 120 teams, chose to take the alternate fall option for football. There are seven regular season games, with playoffs still being coordinated.