Freudian slip: Therapist jailed for sexual relationship with a patient


KENOSHA (WITI) -- Hippocrates warned against it. Freud condemned it. But sex between therapists and their patients still happens from time to time, and a rather dramatic case in Kenosha demonstrates why Wisconsin state law considers it a crime.

To say that Kristin Marchese failed to respect professional boundaries with a patient is indisputable. To assume she should have known better is an understatement.

"There are laws in place for a reason," said Tracey Braun, Kenosha County Assistant District Attorney, during a November 13th sentencing hearing.

The reason is people like Mark Huckeby. He was a truck driver until his semi jackknifed on a St. Louis area freeway in 2009. He lost his job, started drinking heavily, became depressed, and wanted to die. And that's when he met Marchese -- his new therapist at Oakwood Clinical Associates in Kenosha.

"She has a New York accent that -- I'm not going to lie -- turned me on,"  Huckeby said in a telephone interview with the FOX6 Investigators.

He spoke on a patient phone inside Winnebago Mental Health Institute, where his now ex-wife, Tracy Ptak, says he's been committed for weeks.

"He has never been as bad as he is," Ptak said.

When Huckeby first start started therapy with Marchese, he told her all about his lifelong battle with mental illness, from bipolar disorder to PTSD. In fact, he told her everything. And, as any good therapist would, Marchese listened.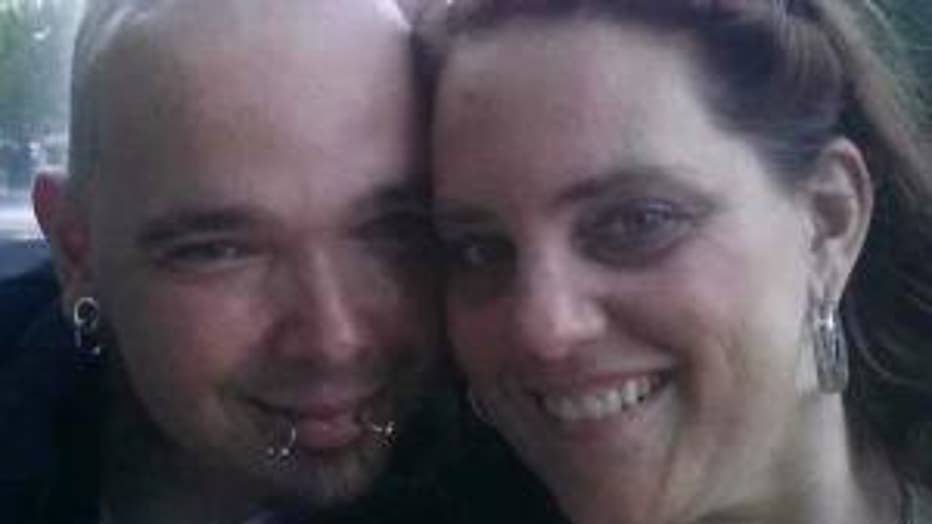 Mark Huckeby and Kristin Marchese engaged in a sexual relationship that started after Huckeby was referred to Marchese for clinical therapy.


"It's a very intimate relationship," said Stephen Saunders, who is director of graduate studies in the Department of Psychology at Marquette University.

Professor Saunders says what happened next happens all the time.

"It's not uncommon for a patient to start to confuse that emotional intimacy with something akin to love," he said.

In May of 2011, Huckeby told the clinic's director about his feelings, so she transferred him to a new therapist. Six months later, he asked to go back. The director granted his request.

"I don't understand how, knowing that he had those feelings, why you would put him back in that situation," Ptak said.

This time, Huckeby told Marchese about his feelings.

"I started bawling and I said, 'I love you so much.' I said, 'I would die if I did not have you.' I said 'I miss you. I care about you.' I just came out and told her my feelings for her," Huckeby said.

Marchese told him that she felt the same.

"If she had feelings, she should have stepped away from him as a patient," Ptak said.




"It's a violation of his trust," Saunders explained. "It's a violation of his vulnerability. It's a misuse of her authority."

At first, Huckeby and Marchese traded sexually explicit messages on Facebook. Soon after, they started hooking up at local motels. Before long, they were throwing caution to the wind.

"I would go to therapy with her, at Oakwood," Huckeby recalled, "and we would have sex in her office for the entire hour."

It all ended when Huckeby's ex-wife found a letter in her house, where Huckeby was still living during a period of marital separation.

"I was, like, in shock," Ptak said.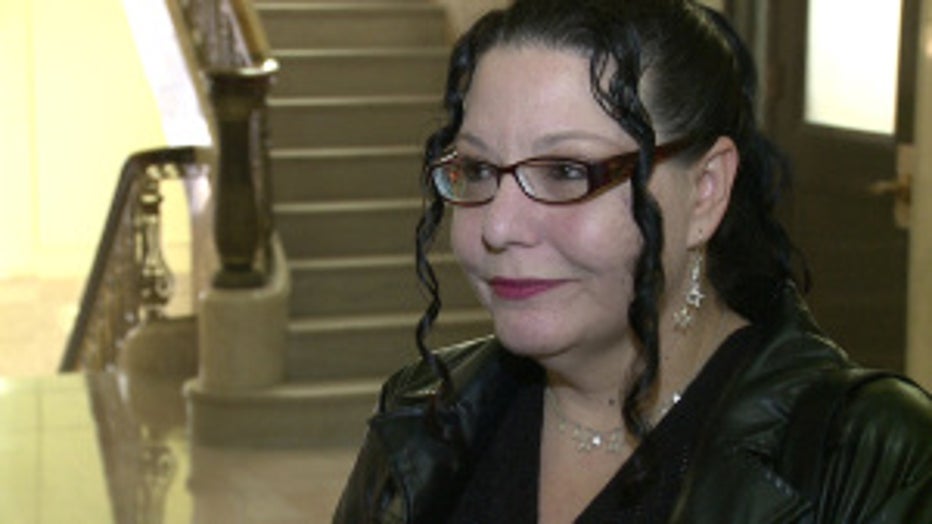 Tracy Ptak, who was married to Huckeby at the time, discovered the therapist-client relationship when she found a handwritten letter in her home. She reported the letter to Oakwood.


The seven page, handwritten letter was penned by Marchese, who was also married. In it, she confessed that her life had become "Complacent. Boring. Laissez faire."

And for "whatever reason," she wrote, "I feel that this risk -- you -- are worth my career, my marriage, my life."

"It's almost like a promise," Ptak said. "Saying 'I care for you this much.' Someone with his mental health issue takes this like almost a commitment."

When Ptak reported the letter to Oakwood, the director reassigned Huckeby to a new therapist. Marchese, however, kept her job, kept seeing patients for another six months, and kept seeing Huckeby on the side.

"They were still sneaking around and doing things they weren't supposed to," Braun said.

In February of 2013, Huckeby told Oakwood that he and Marchese were engaged in a "serious, sexual relationship."

He begged the director to help him stop it.

"There's a power differential there," Saunders said.

This time, Marchese resigned. She surrendered her therapist's license to the state.  Eventually, she was charged with two felony counts of sexual exploitation by a therapist.

"What she was doing was wrong, "Braun told the judge. "Wasn't just wrong, it's illegal."

With a wavering voice and tears in her eyes, Marchese spoke at sentencing.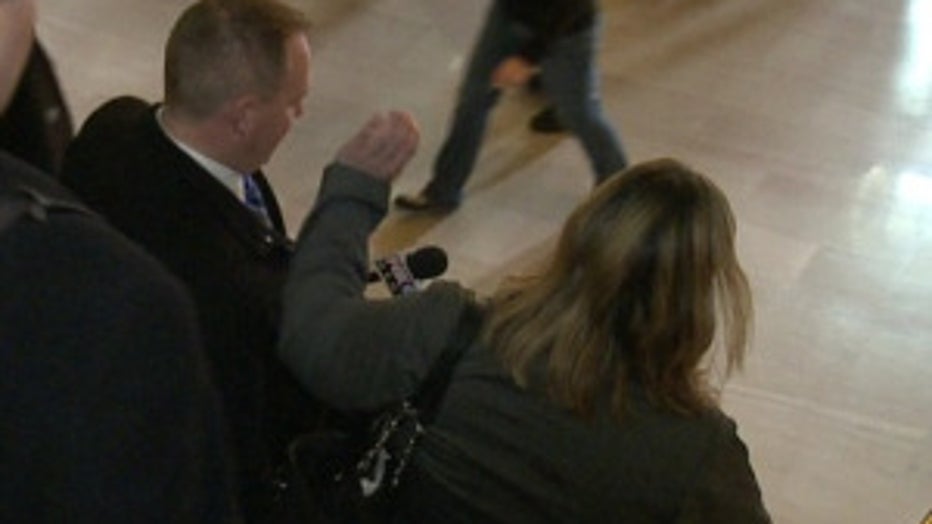 Marchese declined to answer questions after she was sentenced to 6 months in the Kenosha County Jail. She is due to report to jail on November 29, 2014, two days after Thanksgiving.


"I made a decision that has proven to be detrimental to many as well as highly embarrassing to myself and my family," she said. "I'm better and smarter than that decision."

Marchese's attorney pointed out that, while the relationship was clearly inappropriate, it was consensual.

"This relationship started out as mutual," said Joseph Easton, defense attorney.

"There's no such thing as consensual," Saunders countered. "It's not an equal relationship."

Professor Saunders says patients like Huckeby are vulnerable, confused, and looking for someone they can trust.

'With all of that comes tremendous responsibility," Saunders said. "And for lack of a better word, a lot of power. Power to help. Power to exploit."

The Wisconsin Department of Safety and Professional  Services says over the last ten years, 1,667 complaints have been filed against professional counselors, social workers and family therapists in Wisconsin, but they don't know how many of them are related to inappropriate relationships.

Some studies says as many as 10 percent of therapists have had sex with a patient. Others says it's closer to 2 percent.

"Even if it's 1 in 50, that's disgraceful," Saunders said.

And while it's even more unusual for a female therapist to exploit a male patient, Saunders says the damage is no less severe.

"The damage done to the victim in all of these cases is tremendous, "Saunders said.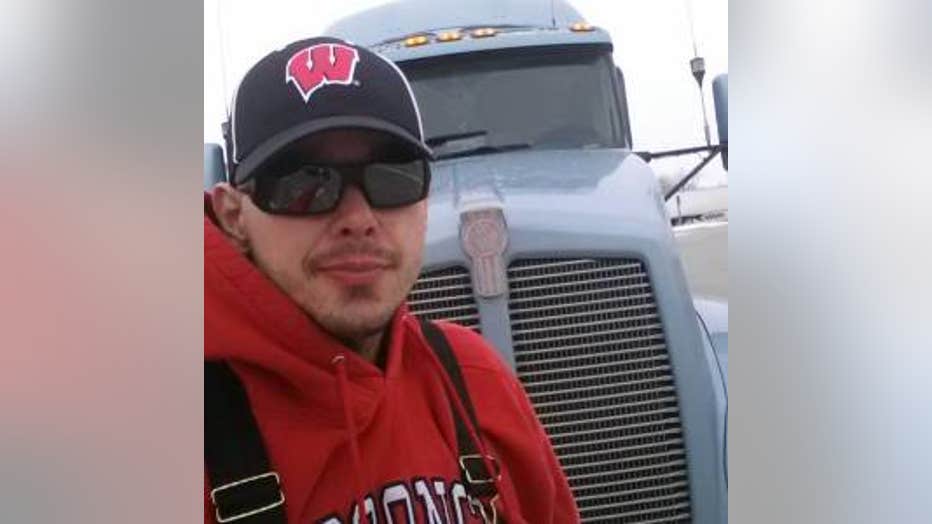 Huckeby was recently committed to Winnebago Mental Health Institute after allegedly making death threats against Marchese. He made similar statements about his desire to kill Marchese in a telephone interview with FOX6 News from Winnebago.


Marchese tried several times to end the relationship with Huckeby, but her attorney says he became obsessed. And just last month, he made a shocking confession to FOX6 news.

Bryan Polcyn / FOX6: "How do you feel about it today?"
Huckeby : "Uhhh...you want me to be honest with you?"
Polcyn: "Yea. Please."
Huckeby: "I want to kill her today."

His tone was matter of fact.  But his intent was clear.

"I want to kill her and then kill myself," Huckeby continued. "Like a love suicide. Like a Romeo and Juliet."

Two days earlier, Marchese had already filed for a restraining order.

"Does she realize how messed up he is now? It's her fault. She did this to him!" Ptak said.

Huckeby admits his ongoing threats to harm his former therapist are the reason he was committed.

"I'm in Winnebago because I don't trust myself," Huckeby said. "If I get let out, I will kill her. I will kill her and then I will kill myself. And we will both go to God and sort this out."

Judge Chad Kerkman sentenced Marchese to three years of supervised probation, including six months in the Kenosha County Jail.

"I don't think you understand how much you've harmed him," Kerkman told Marchese.

The indiscretion is one  that will follow her the rest of her life.

At least her life isn't boring anymore.

In a statement emailed to FOX6 News, the director of Oakwood Clinical Associates, Amy  Anderson, writes:

"Oakwood Clinical Associates maintains an exemplary standard of ethical practice and values the quality of service we provide to our patients.  Per our standards of care, we take immediate action regarding any such incidents of misconduct. Despite our best efforts to prevent inappropriate behaviors, employees may act counter to our standards. In these cases we provide detailed reports to the Office of Quality Assuance and the Department of Safety and Professional Services. If and when legally able we also release detailed information to law enforcement and cooperate fully with any and all investigations. However, due to State and Federal confidentiality laws we are not at liberty to disclose any information regarding specific patient care."

Anderson would not tell FOX6 News why she allowed Huckeby to go back to Marchese for therapy, knowing that he had feelings for her. She also declined to answer why Marchese was allowed to keep seeing patients for six months after the handwritten letter to Huckeby was discovered.

As the statement shows, she indicated privacy laws prevent such disclosure.