Free pizza? Don't bite, you could put your computer at serious risk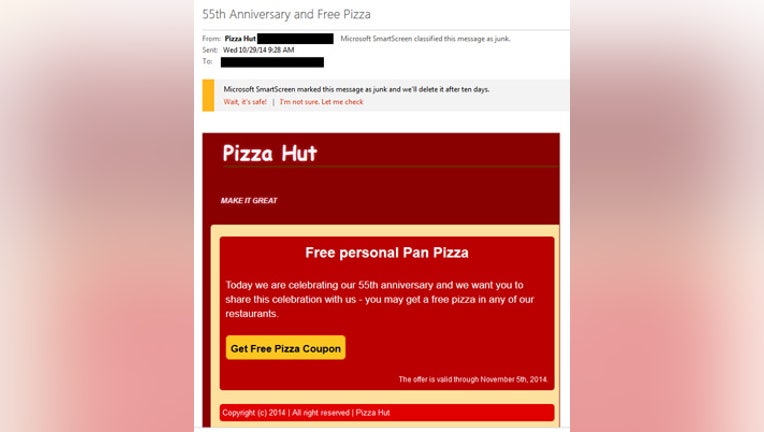 MADISON (WITI) -- The Wisconsin Department of Agriculture, Trade and Consumer Protection is urging Wisconsin residents to be on the lookout for emails fraudulently advertising free Pizza Hut pizzas. There is no such promotion and clicking a link in the email may cause you to inadvertently download malicious software (malware).

The spam emails claim that Pizza Hut is offering free personal pizzas to celebrate its 55th anniversary. The email has a "Get Free Pizza Coupon" button – do not click this link! Delete the email without replying or clicking any links in the message.

Scammers often create fake emails that use a company's logo and color scheme. In the case of the fake Pizza Hut email, there are clues the email is a scam:


For additional information or to file a complaint, visit the Consumer Protection Bureau at datcp.wisconsin.gov, send an e-mail to datcphotline@wisconsin.gov or call the Consumer Information Hotline toll-free at 1-800-422-7128.