Free pancakes! IHOP celebrates National Pancake Day, raises money for Children's Hospital


MILWAUKEE -- You'd be hard-pressed to find someone that doesn't like pancakes. Pancake lovers were out in force at IHOP on Tuesday, March 8th -- but many of them were there for more than the free pancakes.

"I love donating to people, helping people out, giving back to the community," said IHOP customer Jackie Schuman.

Tuesday was National Pancake Day.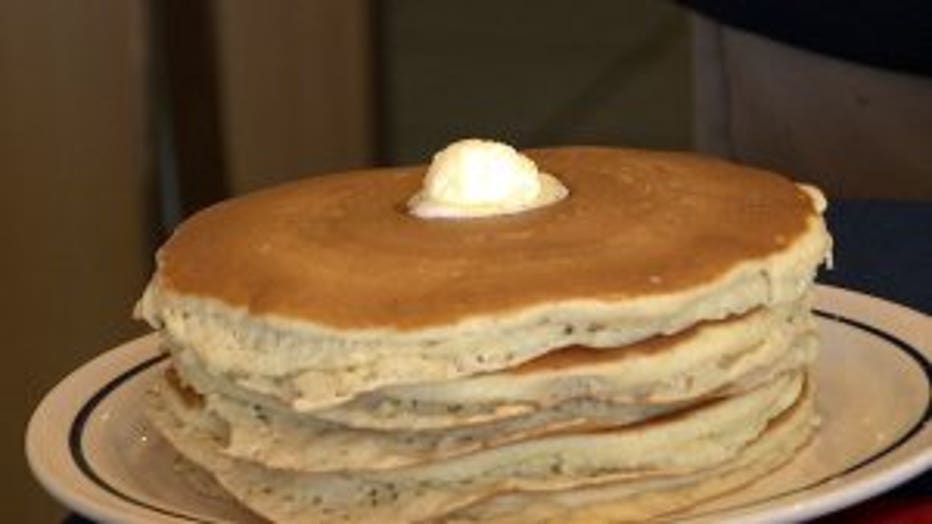 Participating IHOP restaurants offered a free short stack of pancakes from 7:00 a.m. until 7:00 p.m. with a suggested donation to the Children's Miracle Network, which locally benefits the Children's Hospital of Wisconsin.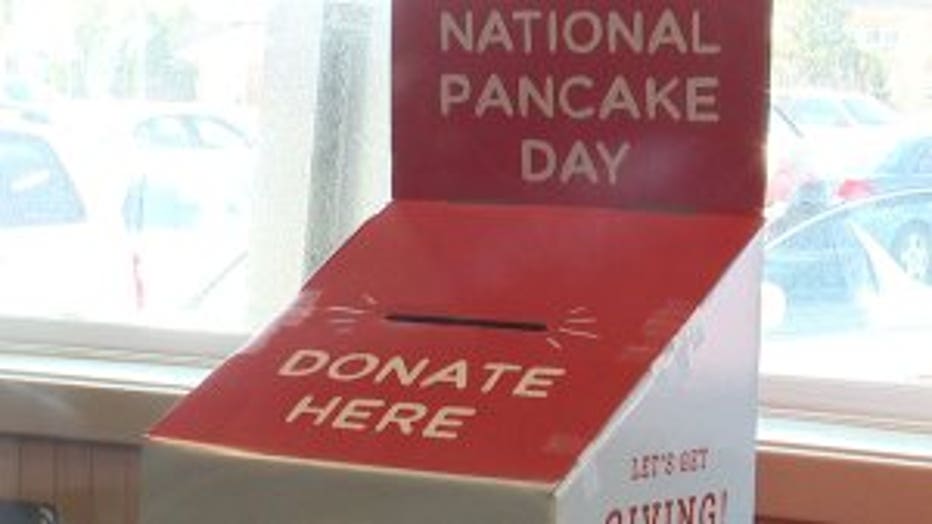 National Pancake Day at IHOP


"That will provide support for patient care, advocacy, research and education initiatives," said Children's Hospital Foundation VP of Principle Gifts Marty Vogel.

Rolanda Lott made sure she stopped by as this is an issue close to her heart.

"I like to help out because I have two kids, one with asthma and one with seizures. I pretty often go to Children's Hospital," said Lott.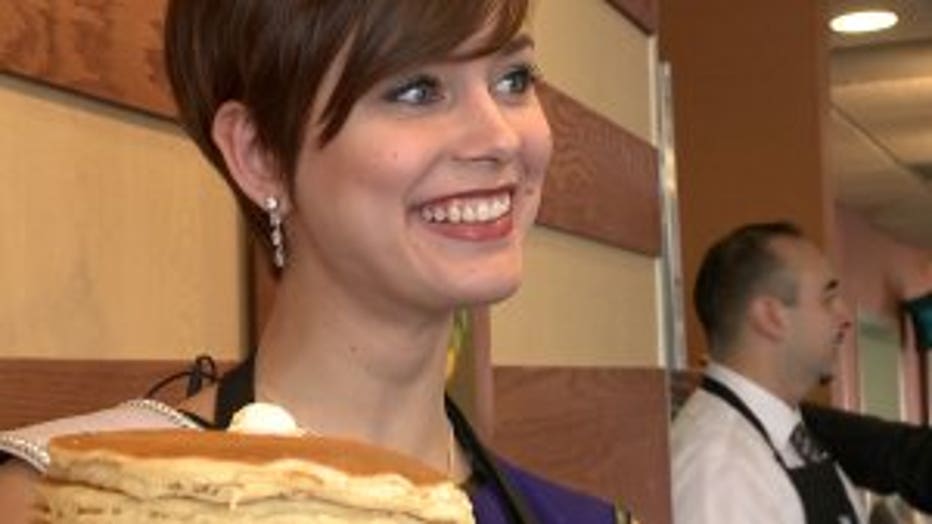 Rosalie Smith, Miss Wisconsin


Even Miss Wisconsin was helping to flip pancakes.

"I love to eat them so making them is just as fun for me," said Rosalie Smith, Miss Wisconsin.

Last year, this effort raised more than $18,000 for the Children's Hospital of Wisconsin and this year they're hoping to raise more than $20,000.

For more information CLICK HERE.