Franksville man accused of vandalism, cursing text message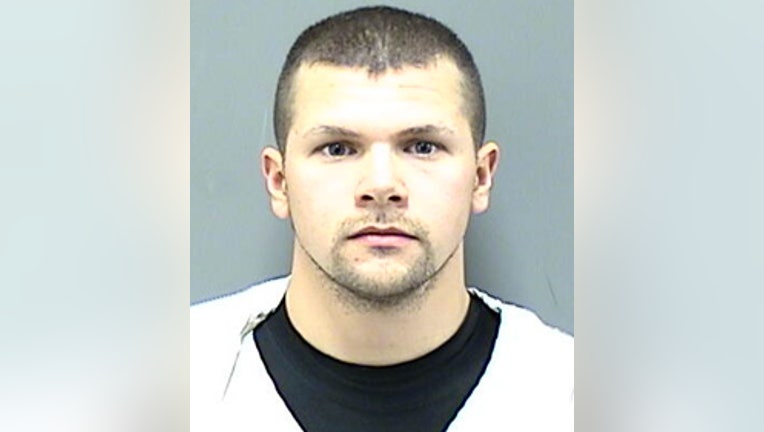 article


RACINE (WITI) -- 26-year-old Christopher Cox of Franksville faces three criminal charges in Racine County for allegedly vandalizing a Caledonia man's yard.

Cox faces misdemeanor disorderly conduct and criminal damage to property charges -- plus felony bail jumping.

According to the criminal complaint in this case, Cox already faced a theft and identity theft charge for allegedly stealing from a friend's neighbor. He was ordered not to have contact with that neighbor.

The complaint indicates on the evening of Saturday, December 21, 2013, Cox was out with his friend. His friend told police Cox drove the friend's pickup truck -- and when they returned back to the friend's house, Cox allegedly proceeded to drive the truck onto the neighbor's lawn, possibly because of the outstanding charges against him. Deep tire marks were created in the yard -- and a couple of trees were damaged.

The complaint says on the same night, the neighbor received a text message from Cox's friend's phone that read, "Merry Christmas (expletive)." The friend denied to police that he sent the message -- and suspected Cox of using the phone to send the message.

According to the complaint, Cox denies driving the pickup truck on his friend's neighbor's yard. He also claims he did not use his friend's phone to send a vulgar message to the neighbor.

If convicted, Cox faces up to six years in prison and $10,000 in fines. Cox is due in court for his initial appearance on January 14th.

Monitor FOX6 News and FOX6Now.com for updates on this developing story.