Foxconn plant to be built in Mount Pleasant, local officials offer $764 million incentives package


MOUNT PLEASANT -- Foxconn representatives said on Wednesday morning, October 4th that the company will build its $10 billion flat-panel TV plant in the Village of Mount Pleasant, ending weeks of speculation about the exact location.

Mount Pleasant and Racine County have signed purchase options with property owners for 90 percent of the land needed for the massive industrial campus, and local officials are not ruling out the use of eminent domain to force out those who don't want to leave.

County and village officials also said Wednesday they've offered Foxconn a $764 million incentives package to move here, on top of up to $3 billion from state taxpayers.

"This is a turning point in the history of Racine County, no doubt," County Executive Jonathan Delagrave said at the announcement at Gateway Technical College's Sturtevant campus.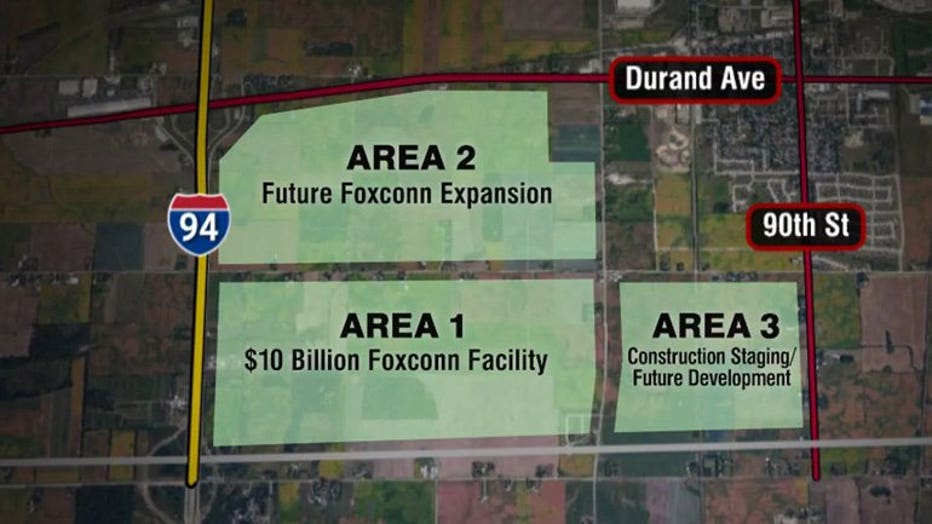 The initial plant will be located in an area bounded by Interstate 94 to the west, Highway KR to the south, Highway H to the east, and Braun Road to the north, according to a map provided by company officials.

 




Foxconn representatives identified two adjacent parcels where future expansions could be built. The construction staging area for the $10 billion plant will be in an area directly to the east of the plant site, across Highway H.

The company will begin some work this year on the Racine County site and will start construction in the second quarter of 2018, said Jenny Trick, executive director of the Racine County Economic Development Corporation.

Land acquisition

Trick said all of the land within the plant's initial footprint was "under control."

Mount Pleasant Village President Dave DeGroot said village officials have handled the land acquisition process and landowners are getting $50,000 per acre.

Racine County and Mount Pleasant will spend up to $168 million to acquire land for Foxconn, under the terms of the $764 million local incentives package made public Wednesday.

The package also includes water and sewer line improvements and increased public safety spending. Local officials say they are only fronting the cost, and Foxconn will pay the money back over time through taxes.

The local incentives are separate from the $3 billion incentives package from the state, which includes up to $2.85 billion in cash payments if Foxconn follows through on hiring and building goals.

The Wisconsin Economic Development Corporation has not finalized a contract with Foxconn, which will lay those goals.




Delagrave and DeGroot said eminent domain remained on the table if other landowners hold out.

"Eminent domain is a possibility but as a last resort," Delagrave said in an interview. "We feel confident that we'll be able to get agreements from just about everybody as we go throughout the process."

DeGroot said local officials were spurred to action when President Donald Trump dropped a hint about Foxconn's intentions during a June event at Waukesha County Technical College.

"The president kind of let the cat out of the bag very early on, and we're like, 'Holy mackerel, we've got to get going,'" DeGroot said. "It didn't make it any easier, because once the cat gets out of the bag, people come to the realization that, 'Hey, I might be sitting on something of value.'"

Key players in negotiations

Local officials, state lawmakers, and Foxconn executives gathered for the public announcement Wednesday in Sturtevant, using the same room where Gov. Scott Walker had signed a $3 billion incentives package into law in September.

Foxconn representative set up several flat-screen TVs in the lobby and gave tutorials to passersby.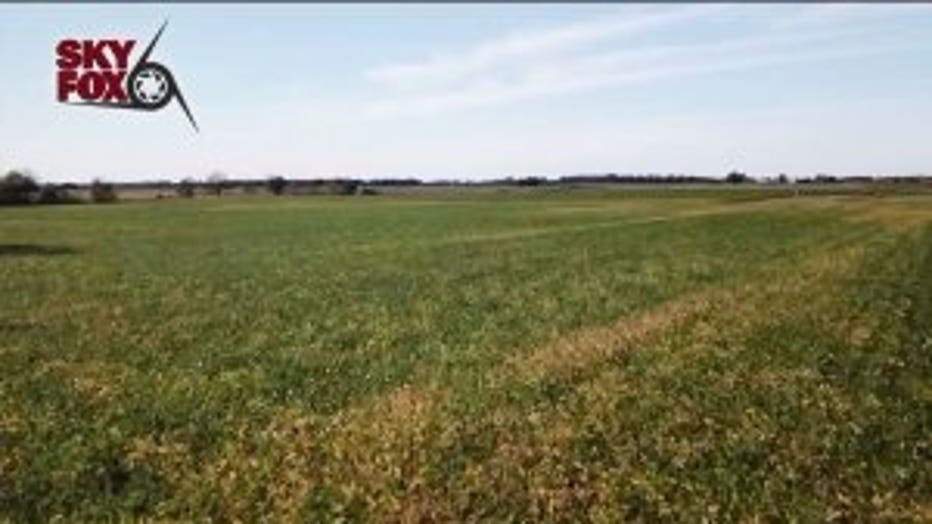 Delagrave, DeGroot and other local officials made promises that the Foxconn announcement would not be the last for the county. Louis Woo, special assistant to Foxconn chief executive Terry Gou, echoed the sentiment.

"We're not talking about just 13,000 individuals that Foxconn will hire directly, but also tens and thousands of our suppliers that will be coming," Woo said.

Tim Sheehy, president of the Metro Milwaukee Association of Commerce, predicted that more than 100 of the company's suppliers would move to Wisconsin.

"We'll be pitching and have already started to pitch some of those suppliers to locate in close proximity," Sheehy said. "That just adds to the excitement."

Mount Pleasant became the likely site after the City of Kenosha dropped its bid for the massive development in September. Delagrave said he learned that his county had been choosen about two weeks ago, after Kenosha's decision became public.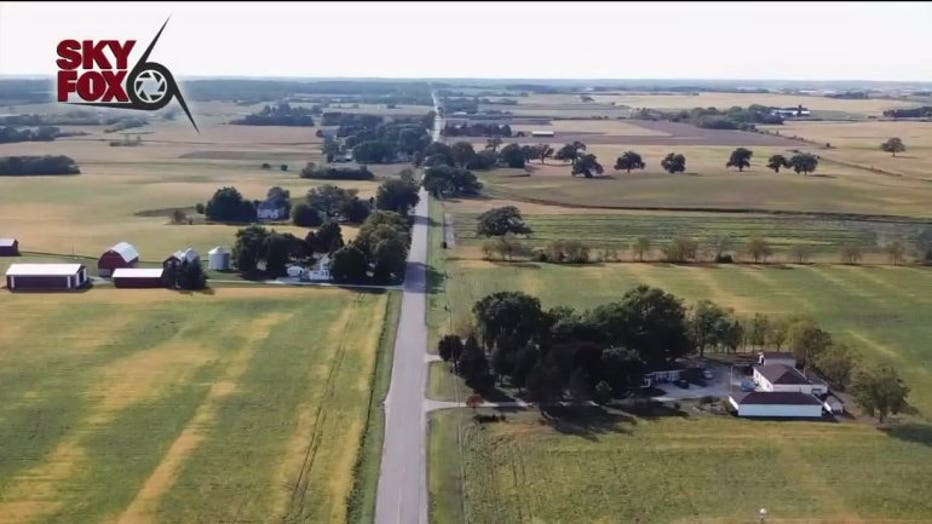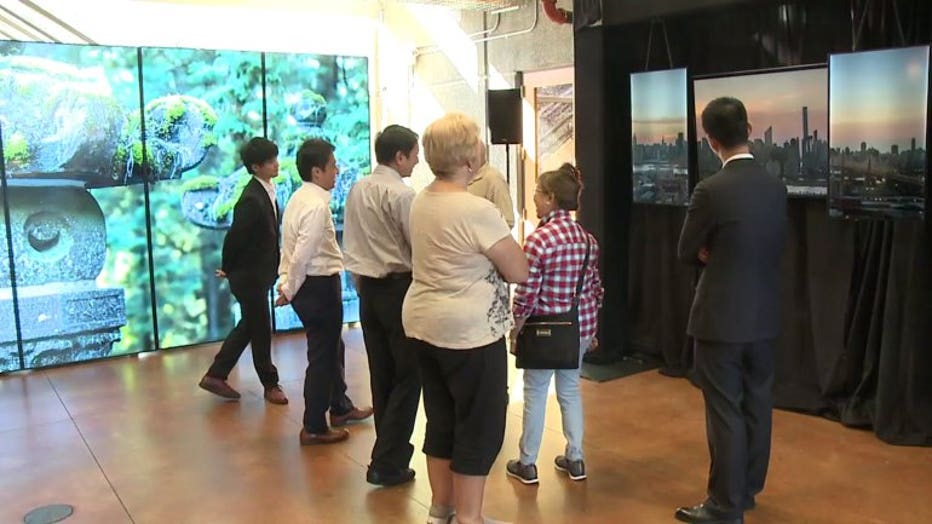 Local officials and company executives made Wednesday's announcement despite the lack of a final contract between the Wisconsin Economic Development Corporation and Foxconn.

WEDC's board did not vote on a contract at a meeting last week, and no other meetings have been scheduled. Sheehy said he expected the contract to be wrapped up soon.

Last month, Walker and the Republican-controlled Legislature approved close to $3 billion in cash payments for Foxconn if the company delivers on its promises to build the massive plant and hire 13,000 workers.




Public information sessions

Elected officials will be holding information sessions around the community to discuss infrastructure improvements and local financing options for the Foxconn project. Those sessions will be held on the following dates:

 

Foxconn