FOX6 obtains new video from traffic stop that included 'because you're not white' statement


MILWAUKEE -- Body camera and dash camera video shows a controversial traffic stop near 6th and Walnut in Milwaukee that prompted concern after a citizen's cellphone video was shared on social media.

The traffic stop followed a pursuit that happened on Aug. 19.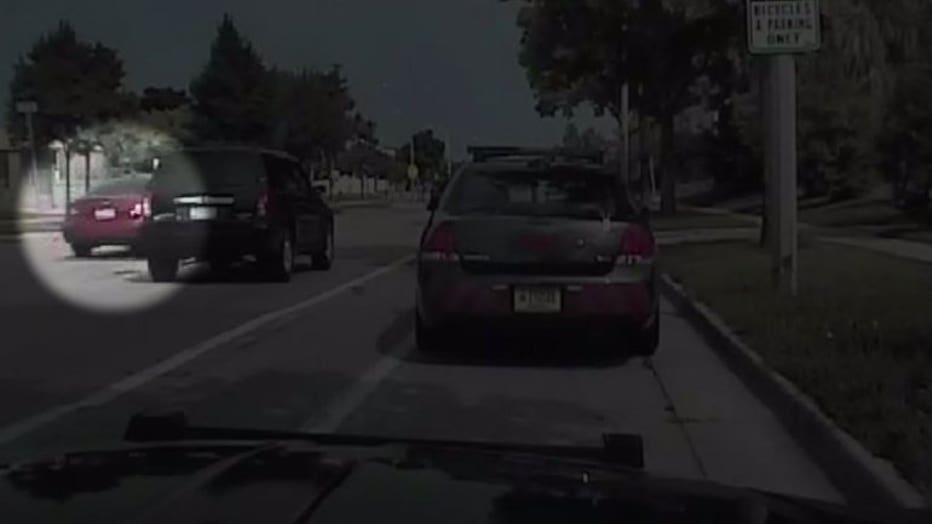 Law enforcement officials said a vehicle was traveling recklessly at a high rate of speed in downtown Milwaukee. Sheriff's deputies pursued the vehicle, and when it kept going, this was classified as a high-risk traffic stop, and deputies asked for help from Milwaukee police.

The fleeing vehicle stopped at 6th and Walnut. Law enforcement officials had their guns drawn as they walked up to a red car. One person watching recorded cellphone video in which you can hear a question being asked by the driver -- "why you got your gun pointed at me though?" Then in the video, you can hear the statement -- "because you're not white."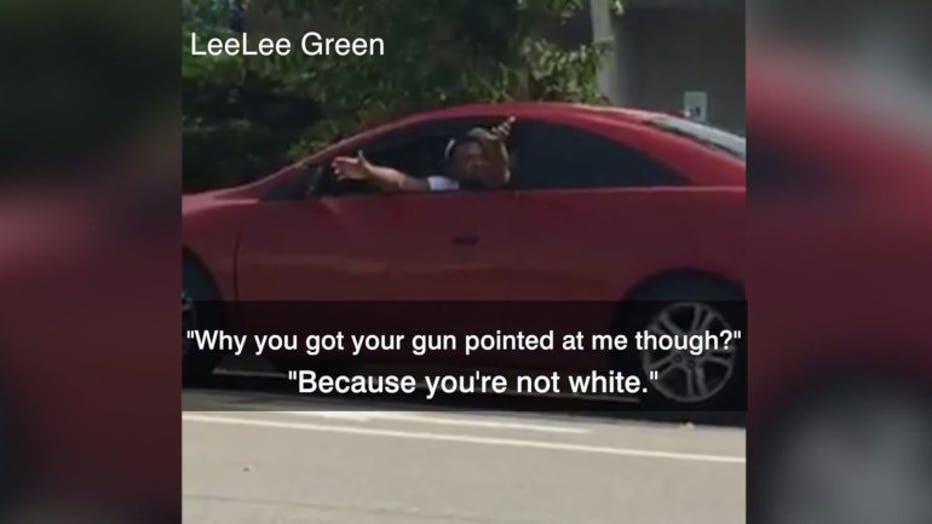 "They trying to kill me man. They got their guns out for a traffic stop because I was speeding. They got their guns out," the driver said.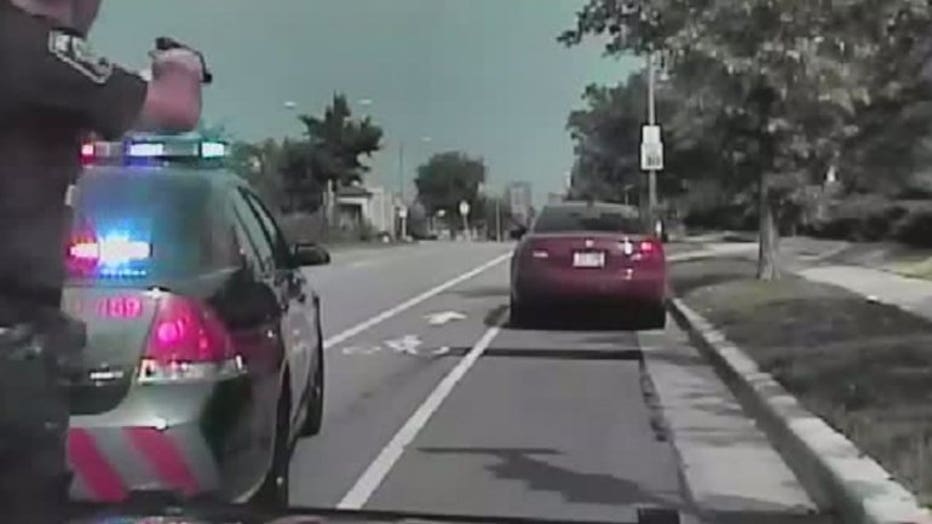 The video prompted Acting Milwaukee County Sheriff Richard Schmidt to speak out after it happened. He said the "because you're not white" comment didn't come from a deputy.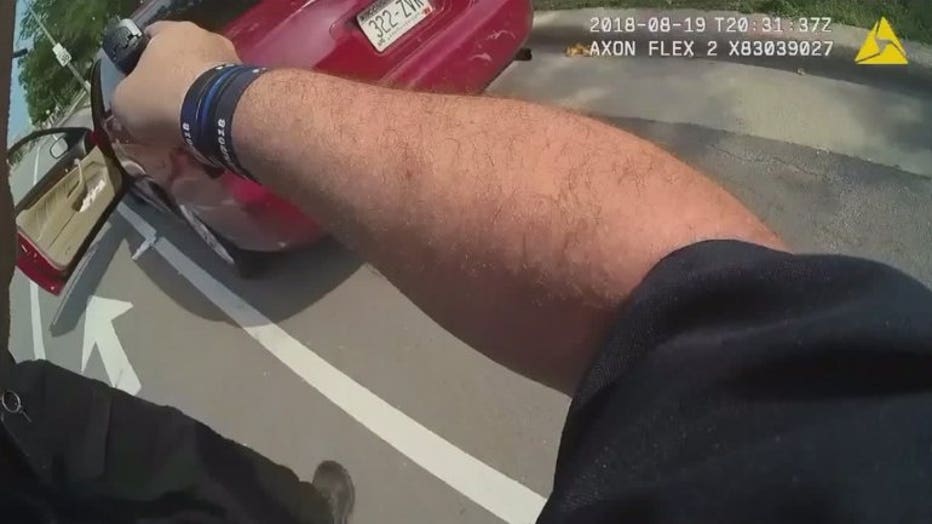 "I'm thoroughly convinced that none of my officers were involved in making an unprofessional or racially motivated type statement," said Schmidt.

Through open records requests, FOX6 News received the body camera and dashcam video showing the arrests of two occupants of the vehicle, and the driver's reaction.

"All this for a traffic stop, man. I was speeding a little bit. I was trying to make it through the light," said the driver.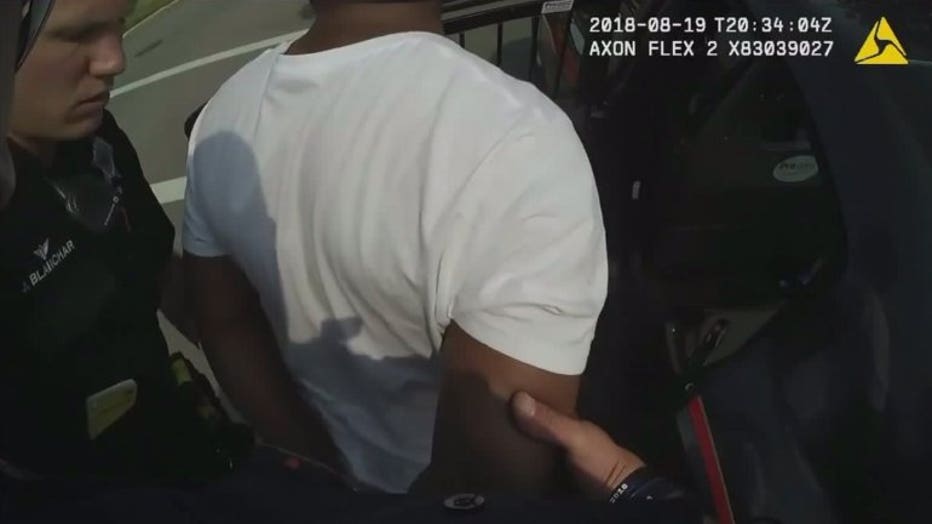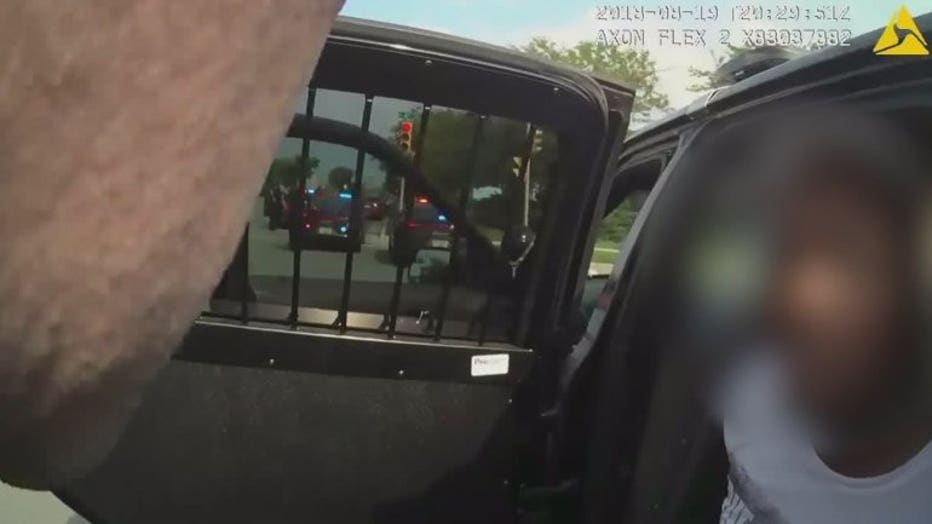 The "because you're not white" comment wasn't captured by body cameras. To this day, who said it remains a mystery.

Officials said the driver was cited and released.