FOX6 Investigators: Nurse who dropped quad patient telling his side of story
OAK CREEK—  A private duty nurse is telling his side of the story, after a FOX6 Investigation reveals home video of the nurse allowing a quadriplegic patient to fall from a table.  The fall broke the patient's hip.  Days later, the patient died from complications that arose during surgery.
At the age of 16, DJ Chartier survived a lighting strike that left him paralyzed from the neck down. He lived into his 30's, a quadriplegic.  Until last winter, that is, when a private duty nurse made a critical mistake while caring for him at the family's Oak Creek home.
"You don't need to be a licensed practical nurse to know that if you sit a quadriplegic man upright, that you cannot leave his side," says Kevin Martin, a medical malpractice attorney who is now suing the nurse on behalf of the patient's family.
The nurse, Ted Alexander, calls it an unfortunate situation.
"It was an accident, you know," says Alexander.
It was January 4th, 2012, and Alexander was caring for DJ in the family's Oak Creek home.  A video camera put in place by DJ's mother was recording his every move.
Shortly after 6pm, Alexander was performing range of motion exercises on DJ's legs.  At one point, the nurse stands up and walks across the room.  His back is turned to DJ, who is propped up in a seated position on a massage table. 
"It was just so fast," Alexander recalls.
Seconds after the nurse leaves his side, DJ topples over and falls to the floor.  With no use of his hands or legs, DJ is unable to cushion the blow.
The first thought that crossed his mind?
"Oh god. This is horrible," he says.
From the time the nurse stood up to the moment DJ fell to the floor took just seven seconds had passed.  But DJ's mother, Jane Frederick, says it's what happened next that prompted her complaint to the State Board of Nursing.
"He picked DJ up and put him on that table and pretended nothing ever happened," Frederick says.
Just two minutes after the fall, the video shows Alexander resuming DJ's exercises, unaware that his patient was suffering from a fractured hip.
"Dennis was non-responsive," Alexander explains.  "If he did have an issue of pain or discomfort he would roll his tongue and make some facial grimaces.  I did not see any signs of pain or discomfort."
In August, the state Nursing Board found that Ted Alexander had "failed to thoroughly assess" his patient after the fall, "failed to notify the patient's mother and the oncoming nurse,"  and "failed to document the fall in the patient's medical record."
"Because of his cover-up," Frederick asserts, "DJ suffered 21 hours with no pain relief."
The next day, she says DJ was finally taken to the hospital for X-rays. Doctors performed surgery on his broken hip.  There were complications. DJ did not survive.
"My son died due to Ted's negligence," Frederick insists.
The state did not find Alexander directly responsible for DJ's death, but the nursing board did place limitations on his medical license.
He's banned from working as a home health nurse for the next two years.  Otherwise he is still allowed to practice as long as he is supervised.
"He didn`t even get a slap on the hand!" Frederick complains.
Meanwhile, Alexander thinks the punishment is too harsh.
"No question, but how do you... what`s fair?" he asks.  "What is really fair? I don't know. I don't have that answer."
Alexander reluctantly agreed to tell his side of the story at the urging of a close friend.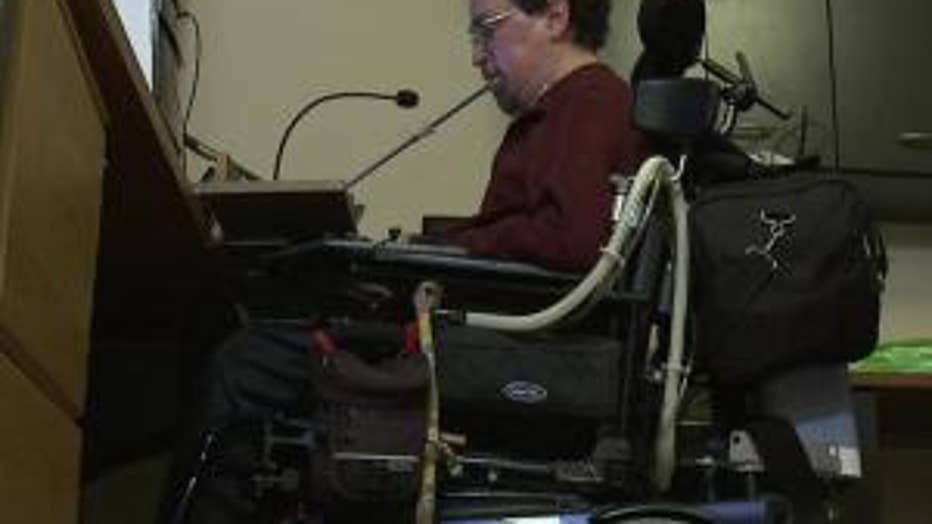 "I feel like I'm affected by this as well, " says Micheal Lubar, another patient cared for by Ted Alexander.
Luber is also a quadriplegic. And for the past five years, Alexander was his nurse too.  Now, Luber feels like collateral damage.
"I lose a very valuable employee, because of - in my eyes - an accident," Luber says.
So why didn't Alexander simply tell DJ's mother about the accident?  He says he did, about an hour after the fall, when Frederick came to check on her son.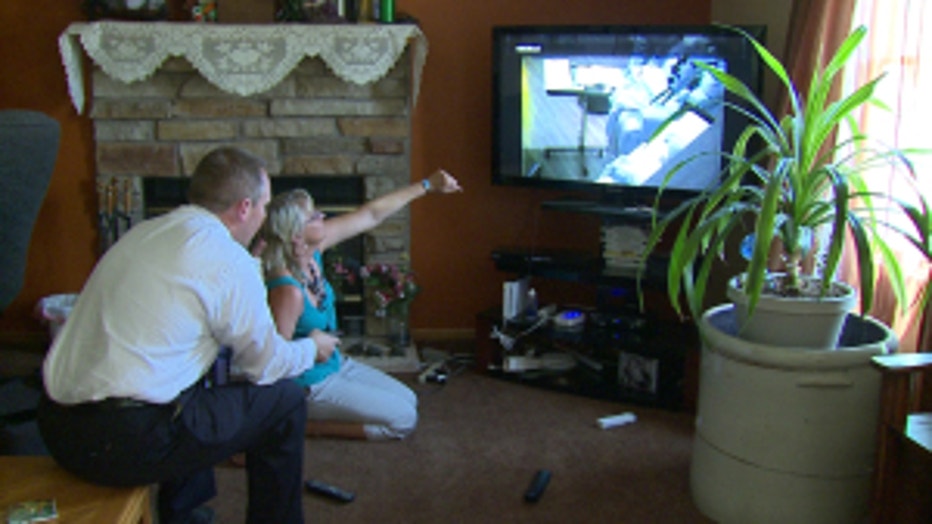 "And at that point you tell her, yes, he fell?" FOX 6 Investigator Bryan Polcyn.
"Yeah," says Alexander.  "'And we need to strip him down and look at him.'"
Frederick says the nurse never told her DJ fell. Only that he was wet.
"If Ted would've told me he fell, my whole train of thought would`ve been different," Frederick says.  "We would have known something was wrong"
And why didn't he record the fall in DJ's chart?  Alexander blames a power failure that occurred later that same night.
"In the course of the evening, the shift change, the commotion, I just didn't get it done," he explains.
But he did write something in the chart. In fact, he wrote that it was a "quiet day."
"Well, like I said, it was shift change and all the commotion," Alexander replies.  "It was just so chaotic and then it was just time to go home."
And there is one more thing that Ted Alexander never did.  He never bought liability insurance.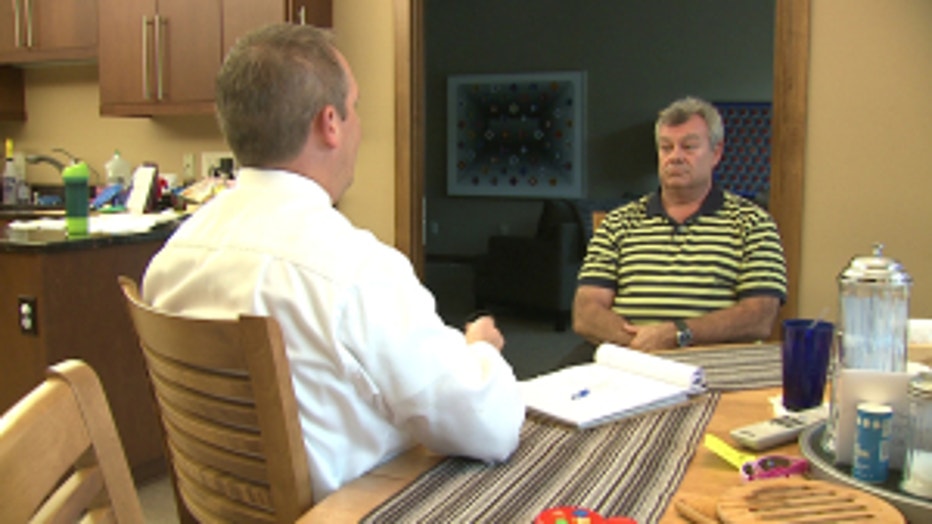 "I just don`t have the money," he says.
"Not having insurance coverage does not get an individual off the hook," declares Martin, the attorney suing Alexander.
For months, Jane Frederick had trouble finding an attorney to take her case because they didn't see any "financial means to recover."
That is until Martin saw her story on FOX 6 News. 
"I think I literally stood up and said, `That's not right,'" Martin recalls.
Kevin Martin is a former nurse himself and he specializes in medical malpractice law.  He is also an adjunct Professor of Nursing at Concordia University, where he teaches nursing students the importance of getting insurance coverage if they decide to work in private duty.  Now he's representing Frederick in a lawsuit against Alexander.
"There`s no money," Alexander counters.  "So, I don't know what she is trying to pursue, but there's nothing here."
Now that the state has banned him from working as a home health nurse for 2 years, Alexander says he fears that he'll be homeless.  Jane Frederick says she's aware that there may be little money to collect in a lawsuit, but says she is doing it for DJ.
"It's not about suing, it's not about money, it's about taking responsibility for your non-action," Frederick says.
Alexander can only offer an apology.
"It is just a sad situation," he says.  "And I am sorry that it happened."
The lawsuit against Ted Alexander was filed on July 31st, just days after our original story.  However, attorney Martin says Alexander has yet to respond to the suit.  Martin has filed a motion for default judgement in Milwaukee County Circuit Court.  A hearing is scheduled for November 5th.