FOX6 investigation reveals corrosion on Fifth Ward railroad bridge, gets results! Inspection underway


MILWAUKEE (WITI) -- A FOX6 investigation is getting immediate results. One week after FOX6 News aired a report on the railroad bridge over S. 1st Street in the Fifth Ward, we've learned the bridge's owner will inspect the bridge on Thursday, May 21st.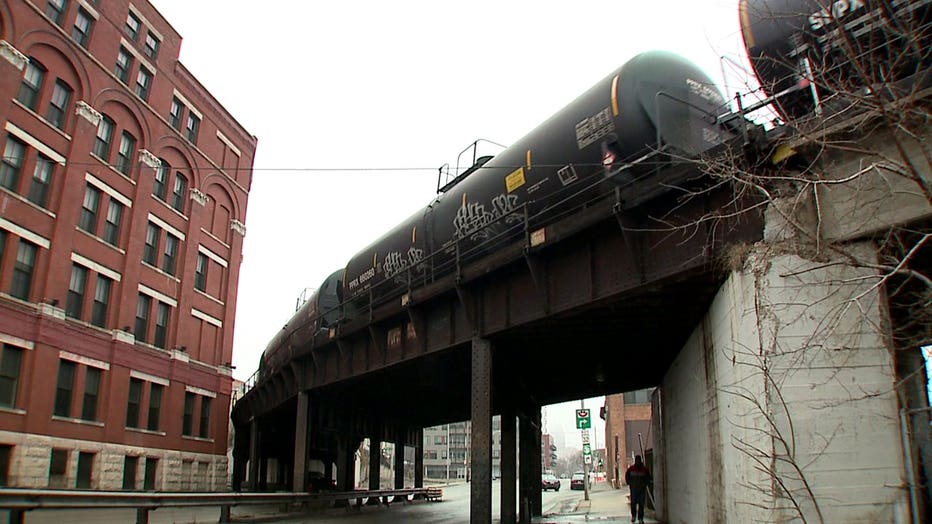 S. 1st Street bridge - Fifth Ward


Canadian Pacific runs Bakken oil trains over the bridge. They're mile-long tank car trains carrying a particularly volatile type of crude oil from oil fields in North Dakota.

FOX6 cameras showed corrosion has eaten away a substantial amount of steel from vertical supports under the bridge.

Several structural engineers who were made aware of the problem by FOX6 News agreed the railroad company needs to address the issue as soon as possible.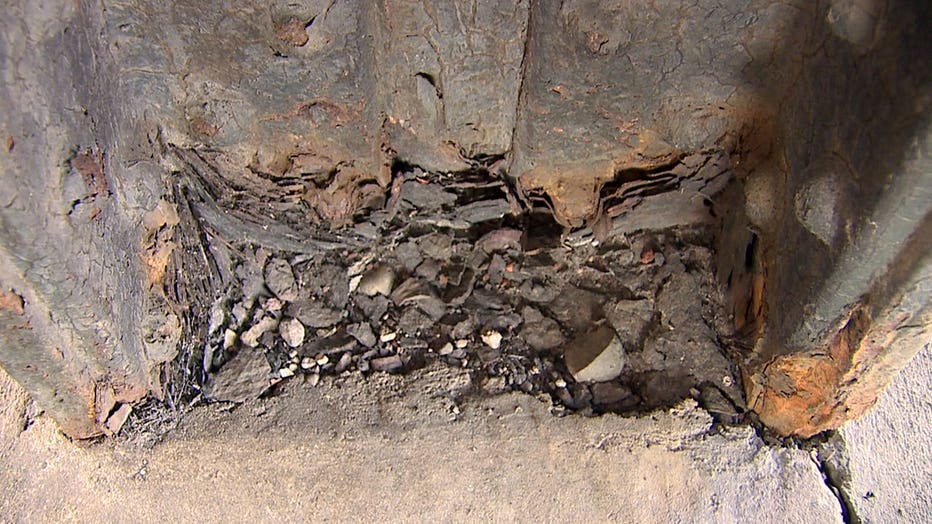 S. 1st Street bridge - Fifth Ward


"The column design -- especially at places like the base, they have a certain amount of steel they need to resist the load from above. This has lost some, and I would encourage the owner of the bridge to seriously look at this and consider repairs. And it seems like it should be done soon,"  Chris Raebel, a steel construction engineer said.

Canadian Pacific officials claimed the bridge was inspected last winter, but FOX6 News found indications that may not be the case. Railroad officials refused to show us any of the reports -- refusing to show us anything that would verify the bridge had, in fact, been looked at.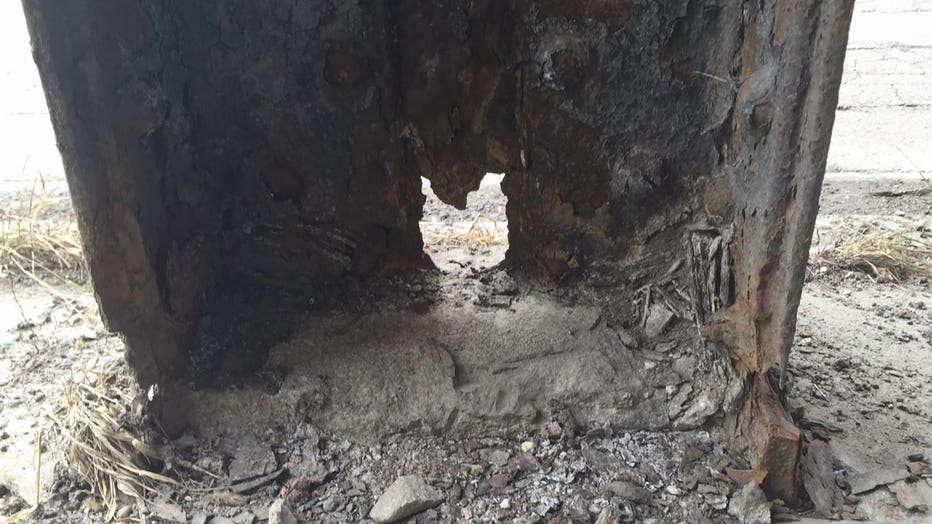 S. 1st Street bridge - Fifth Ward


But again -- we have now learned the bridge will be inspected on Thursday -- and FOX6 News will be there.

Monitor FOX6 News and FOX6Now.com for updates on this story.