FOX6 investigation gets results: Federal government orders Canadian Pacific to turn over bridge inspection reports


MILWAUKEE -- Canadian Pacific Railroad officials refused to show FOX6 News inspection records on the S. 1st Street railroad bridge in Milwaukee's Fifth Ward -- but now, Canadian Pacific has no choice. The federal government is now demanding railroad officials turn over the inspection reports.

FOX6's exposé on the rusted span spotlighted concerns the corroded bridge is in bad shape. But for months, Canadian Pacific officials have refused to reveal what they know about the bridge.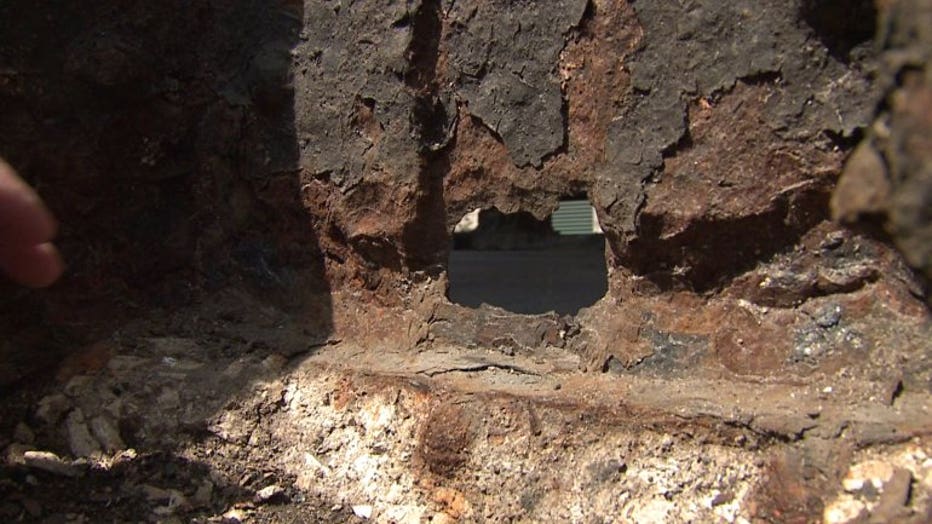 FOX6's report showed vertical support columns corroded to less than half their original thickness -- some of the steel I-beams rusted right through -- and layers of flaking metal, indicating the bridge bases hadn't been looked at closely in years.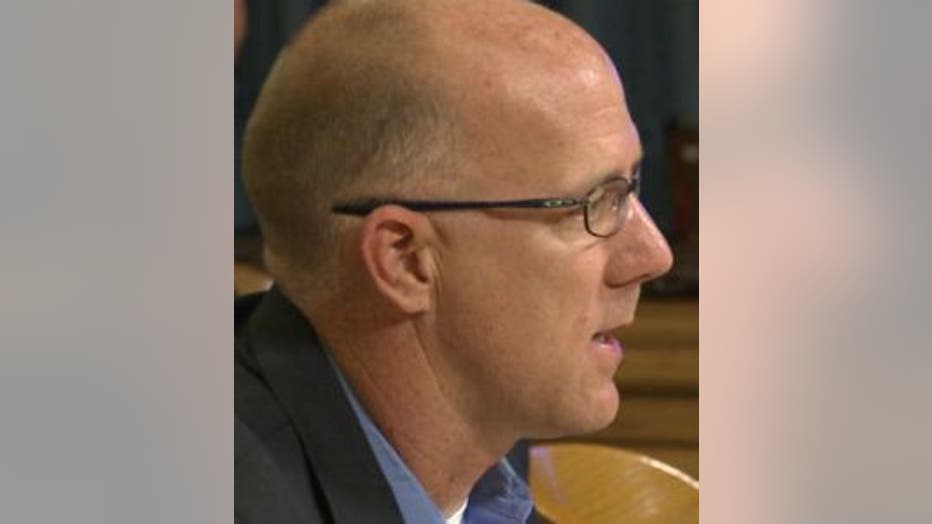 Jeffrey Polenske, city of Milwaukee engineer


Last week, Jeff Polenske, Milwaukee's city engineer reported back on his efforts to see Canadian Pacific's inspection reports -- the same reports railroad officials refused to show to FOX6 News.

"It was not their policy to provide a copy of that report -- and we would not be getting it," Polenske said.

Members of Milwaukee's Common Council were stunned.

"It's ridiculous," Common Council President Michael Murphy said.

"I'm frustrated," Alderman Joe Davis Sr. said.

Concerned citizens were angry.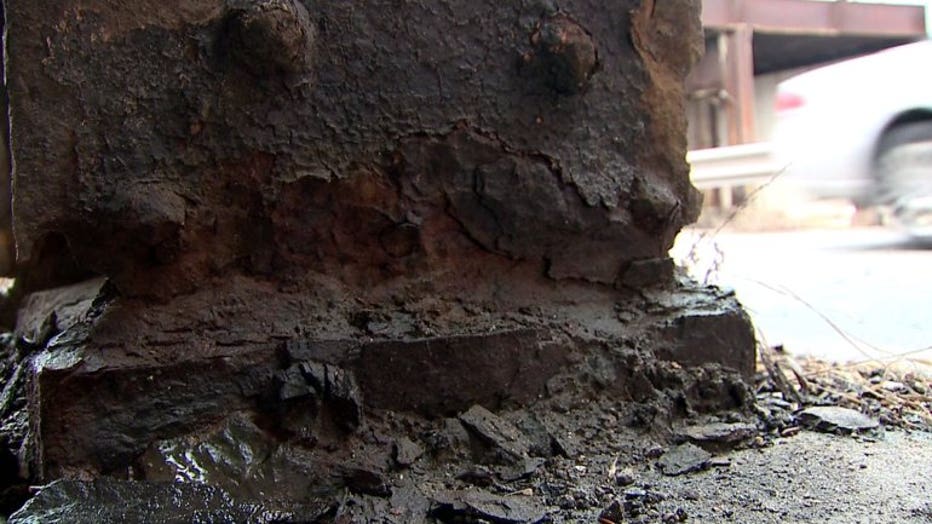 S. 1st Street bridge - Fifth Ward


Murphy insisted Wisconsin's lawmakers in Washington needed to get involved, to pressure the Federal Railroad Administration to demand Canadian Pacific turn over its records.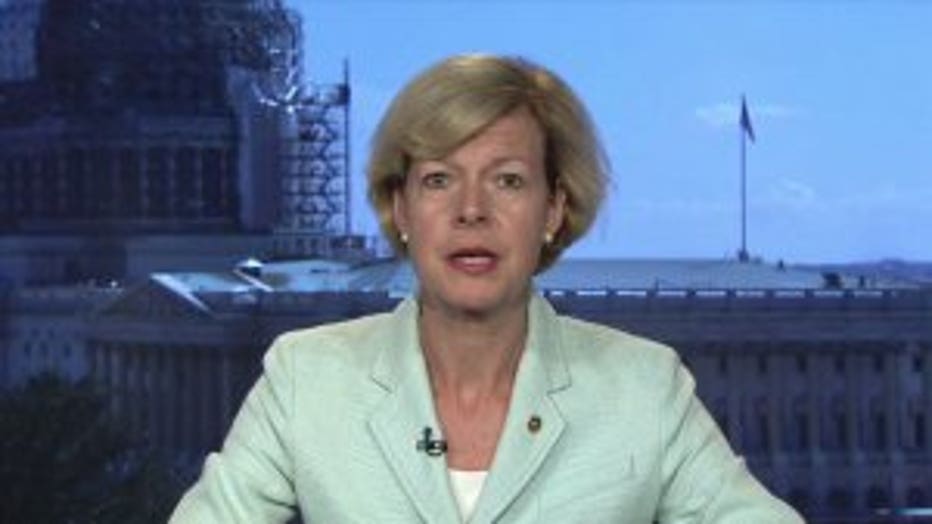 Senator Tammy Baldwin responded Friday with a letter to the FRA.

"To get a representative of the Federal Railroad Administration as soon as we could to put eyes on this bridge," Senator Baldwin said.

Baldwin's letter reads as follows:

Dear Administrator Feinberg:

I am writing to express concerns raised by Milwaukee citizens and elected officials over a Canadian Pacific bridge crossing the city's densely populated 5th Ward district. The bridge crosses West Oregon Street at South 1st Street and carries crude oil from the Bakken up to 11 times per week. I would strongly urge you to send bridge safety specialists to inspect the bridge as quickly as possible. I also request your confirmation that Canadian Pacific has provided adequate inspection documentation necessary to satisfy the requirements of the bridge management safety program.

The dramatic increase in train traffic has surely increased the structural demands on the rail networks' bridge infrastructure and I believe a thorough and immediate inspection is warranted. As a member of the Senate Appropriations Committee, I have worked to increase funding for the Federal Railroad Agency (FRA) to inspect freight rail infrastructure, specifically along crude oil routes. It is critical that the FRA put its resources to use, increasing the safety of rail lines that run through communities in Wisconsin and throughout the country.

I appreciate your attention to this matter. Please keep my staff and me apprised of your efforts.

Sincerely,

Tammy Baldwin

"They came out (Monday), one of their bridge specialists, accompanied by a (Canadian Pacific) representative and I'm eager to hear what they have to say," Baldwin said.

Baldwin's letter also asked the FRA to audit the inspections from Canadian Pacific so FOX6, citizens, city leaders, and the federal government itself can finally see what Canadian Pacific was doing in the years before FOX6's report on the S. 1st Street bridge -- as road salt slowly chewed away the steel support columns.

"Thank you for all your coverage on the issue. I'm really delighted you're giving it as much attention as you are," Baldwin told FOX6's Brad Hicks.

The FRA tells FOX6 News it will take a few weeks to compare the reports from Canadian Pacific with what the FRA specialist who was out there on Monday saw.

As part of FOX6's earlier Freedom of Information Act request for those records from the federal government -- we'll be receiving those reports on the bridge -- and we'll be sure to share them with you.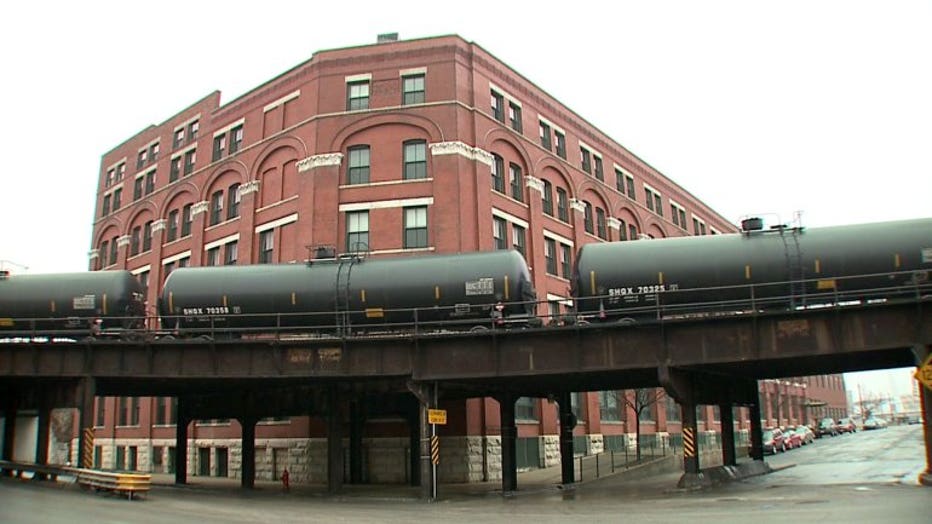 S. 1st Street railroad bridge