Fox Company reunion brings Marines together for Veterans Day: 'It's always bittersweet'


MILWAUKEE -- In honor of the 243rd anniversary of the Marine Corps' founding and Veterans Day, a battalion of Marines gathered for a "Combat Reunion/KIA Memorial" at the Hyatt Regency Downtown, near Old World 3rd and Wells Street in downtown Milwaukee and the Milwaukee County War Memorial on near Mason and Lincoln Memorial on Friday, Nov. 9 and Saturday, Nov. 10.

Deployed from Milwaukee and serving in Iraq twice, these men and women have seen it all. The group  was responsible for providing the residents in the area referred to as the "Triangle of Death" the opportunity to vote for the first time.  Nowadays, the members of Fox Company's 2nd Battalion, 24th Marines, hope to see more of each other.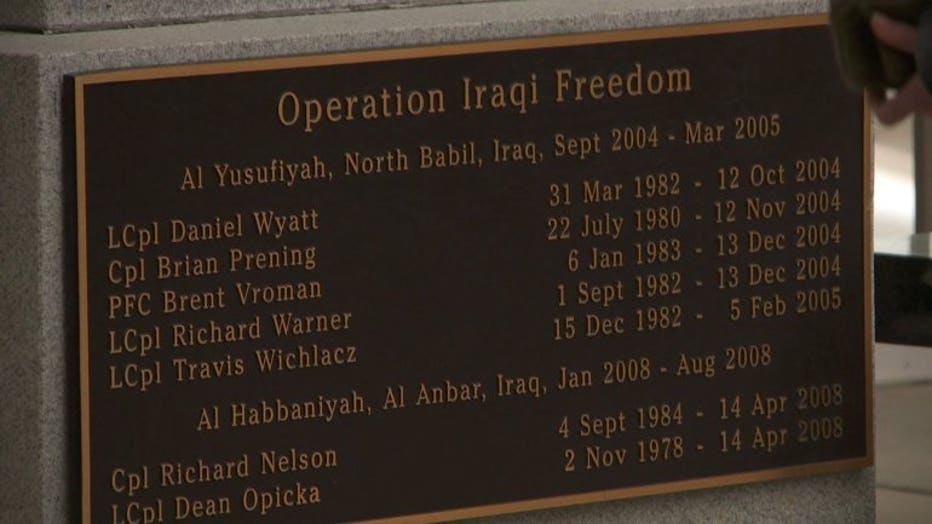 "This time of year is tough," said Morgan Mann, Marine.

For these Marines, the inscriptions at the memorial aren't just names on a plaque -- they're the names of the soldiers that they served with.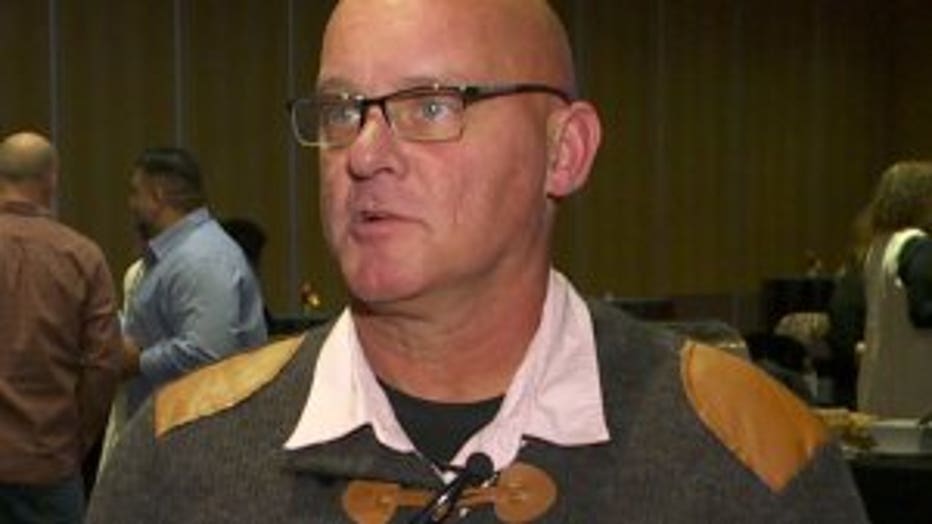 "It's always bittersweet," said Mark Smith, Marine. "We had a run and gun battle for four months."

In honor of the 243rd anniversary of the Marine Corps' founding and Veterans Day, these Marines found their way back to each another.

"So this is a very tight unit, ever since we deployed in 2004 and returned in 2005," said Mann.

These Marines have met up only sporadically since returning home over 10 years ago. As time has moved forward, so has their desire to be a part of each other's lives.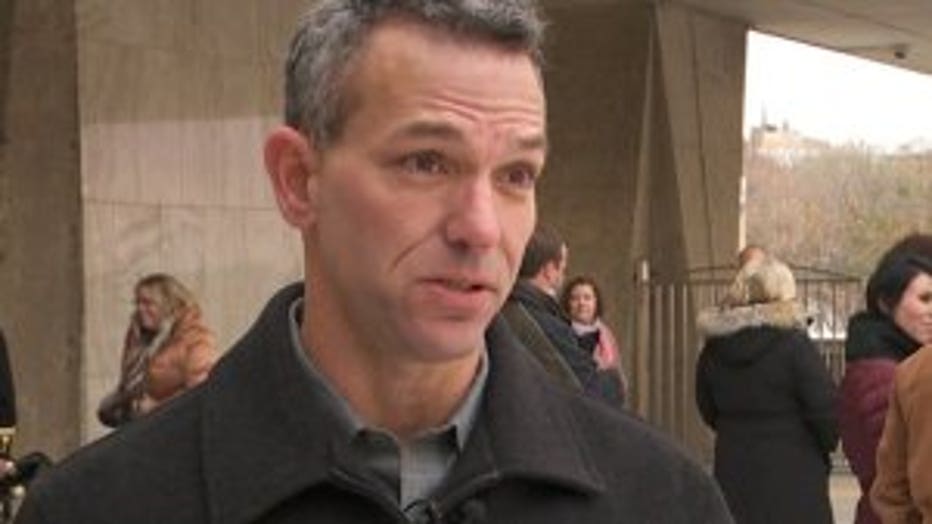 "We've made an extra effort to stay in touch -- to see the people in your most challenging times, but also your best times. They are your brothers," said Smith.

It was clear by the volume of the conversations that echoed during the reunion that these Marines were happy to be together -- but not every conversation was easy to have.

"As we always do in this battalion, we always start by honoring those who didn't come home," said Smith.

On the other side of the world from where these Marines became family, at the reunion, they continued to smile and celebrate all lives lived.

"Take pride in being a Marine, and keep this group tight," said Mann.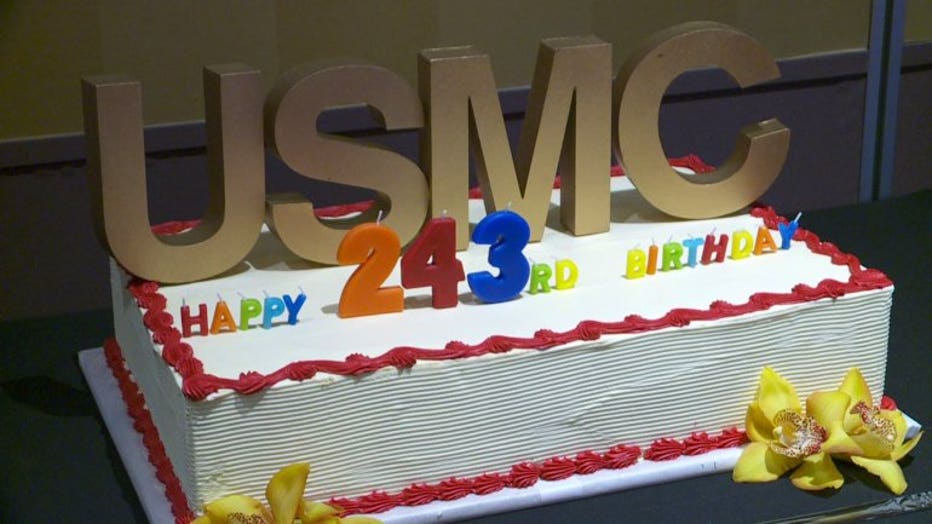 Outside of keeping in touch on Facebook, organizers hope to make this event annual so that the Marine, and their families can see each other more often.