Four people charged in murder of Marlon Booker
MILWAUKEE -- Four people are now charged in connection with the murder of Marlon Booker. Booker was shot multiple times before his body was found inside a home that caught fire near 49th and Fairmount on February 8th.

Marionte Anderson, Devante Hollis, Tommie Hollis and Tamyra Smith are charged with a variety of felony counts including first-degree intentional homicide, armed robbery, felony murder, arson and mutilating a corpse.

The criminal complaint says Tommie Hollis and Tamyra concocted a scheme to rob Booker at the home. Once Booker was inside, Hollis demanded, "Gimme what you got, gimme what you got."

Booker said he did not have anything.

According to the complaint, Hollis then pistol-whipped Booker before taking him into the home's basement and shooting him multiple times. The medical examiner believes Booker was shot 11 times -- and died from those gunshot wounds and not the house fire.

After the murder, the complaint says Hollis offered Marionte Anderson $300 to burn down the house. Anderson went to a gas station, bought a gas can, filled it with gas and went back to the home where the crime took place.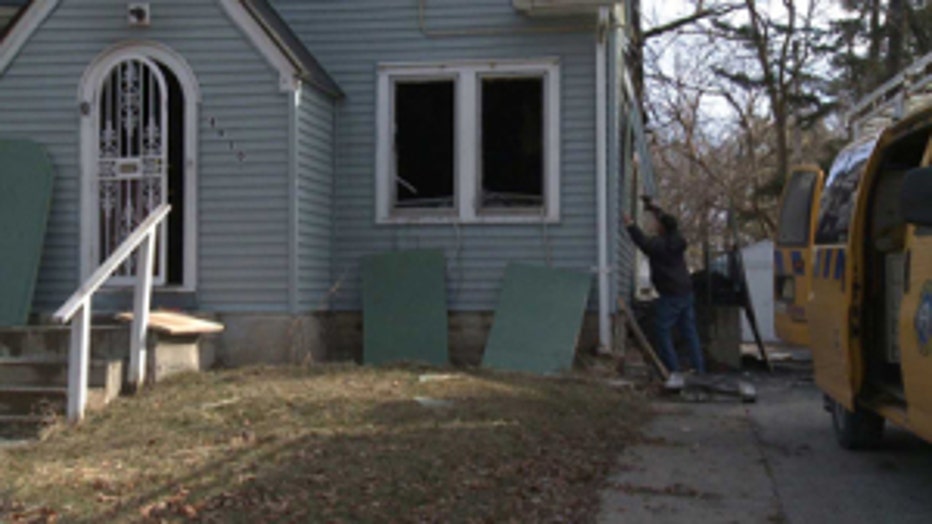 Anderson told police he and Devonte Hollis went into the basement, poured lighter fluid on Booker's body and splashed gas around the house. He stated, "he lit a piece of paper and threw it down but the fire never got started." The two of them left.

Anderson then apparently went back to the gas station, bought more gas, and returned to the house. He "then started the fire under the sink." Once the fire started, he left through the back door.

Anderson also admitted involvement in burning Booker's car.

Tommie Hollis faces the first-degree intentional homicide charge as well as an armed robbery charge. If convicted, he faces life in prison.

Tamyra Smith and Devonte Hollis each face murder charges. If convicted, they could face up to 55 years in prison.

Marionte Anderson faces the arson and multilating a corpse charges. He could face up to 40 years in prison and $100,000 in fines if convicted.