Four cut from car after it flipped and nearly struck a Pizza Hut: "They're lucky to be alive"


MILWAUKEE -- Milwaukee police were on scene at the Pizza Hut restaurant at 76th and Burleigh on Sunday, March 6th after a car flipped over and nearly struck the building. Witnesses said those inside the vehicle were lucky to be alive after the crash.

"They are lucky to be alive. Must have been a miracle. Someone needed these kids alive for something.  I hope they understand what they walked away from," Marshal Kothrade said.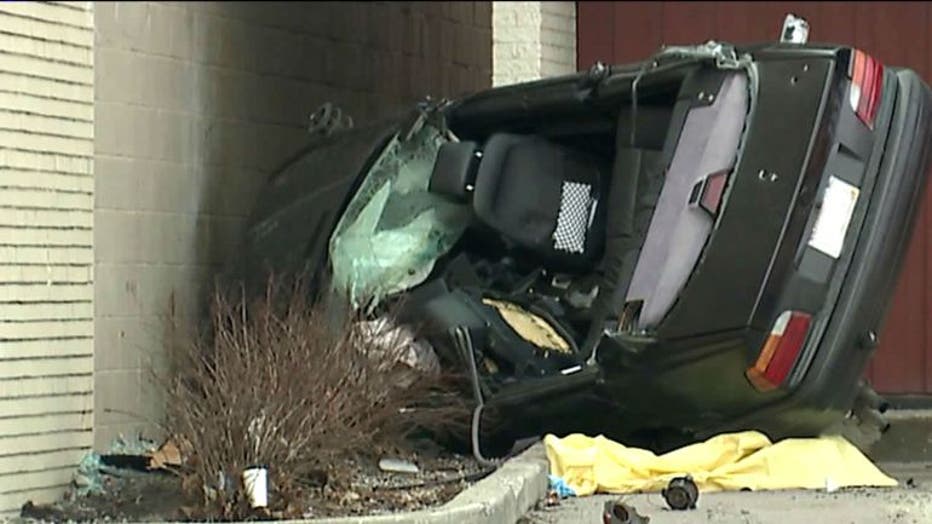 According to witness statements, the vehicle was traveling west on Burleigh at a high rate of speed. The driver began to lose control of the vehicle at 76th and Burleigh. After skidding onto the sidewalk, the vehicle struck a fire hydrant, flipped onto its side and came to rest against a brick wall.

"We heard a loud crash and a bunch of ambulances, fire trucks and police cars," Tanya Black said.

A garbage can was also in the vehicle's path. Neighbors said they were grateful they weren't.

"We`ve walked down to this Pizza Hut several times," Black said.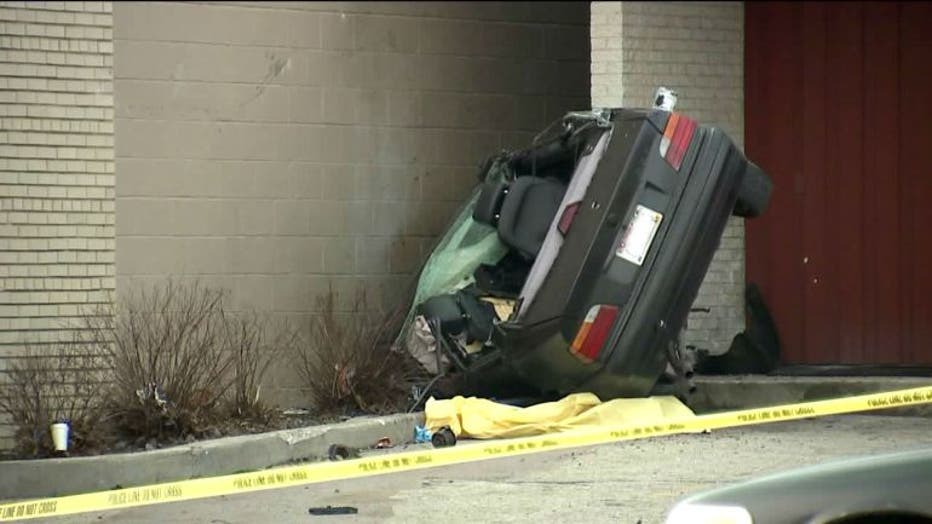 Trash was scattered across the Pizza Hut/Wing Street parking lot at the corner of 76th and Burleigh. The vehicle flipped over and stopped just shy of the building.

At least one of the four occupants had to be extricated from the vehicle by MFD.

"By the time we came down here, the fire trucks were cutting off the roof of the car," Black said.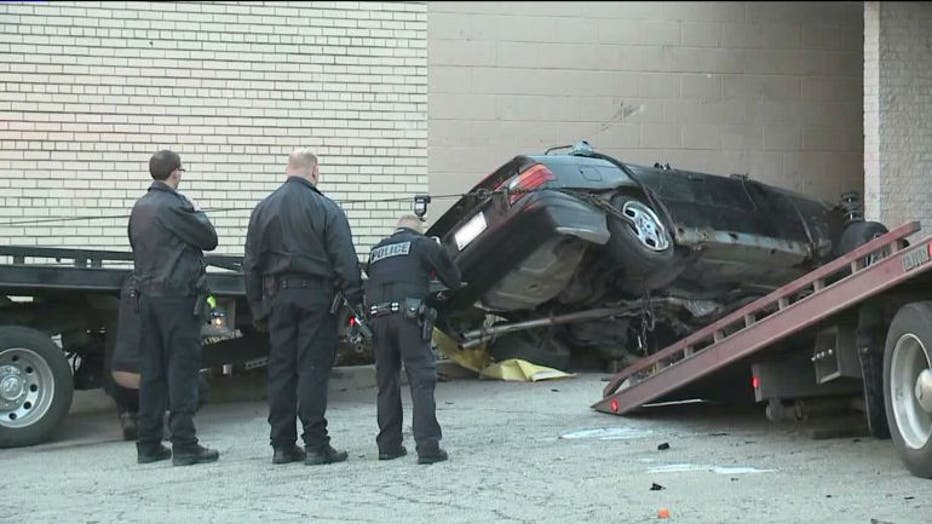 Car nearly strikes Pizza Hut building near 76th and Burleigh


Police say four people were taken to the hospital. We're told they suffered minor injuries.

We're told the crash was a result of speed.

It took nearly two hours to flip the car back over and tow it out of the parking lot.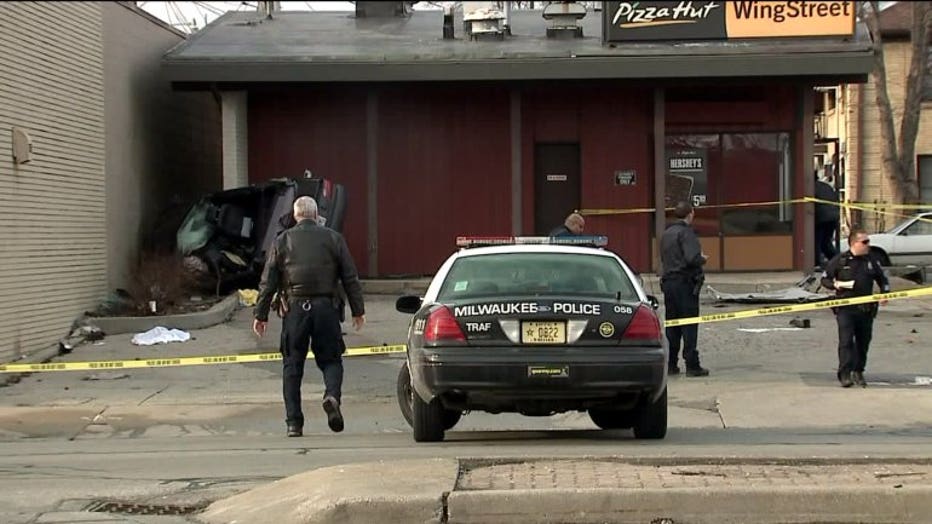 Car nearly strikes Pizza Hut building near 76th and Burleigh


Some say the images you'll see below should serve as a warning to reckless drivers to obey the speed limit.

"This is the ultimate consequence.  Yeah, a fine is a couple hundred bucks and some points on a license.  But you throw this out there -- I`d definitely think twice about speeding.  Or texting and driving," Kothrade said.

Police say this crash did not involve a pursuit.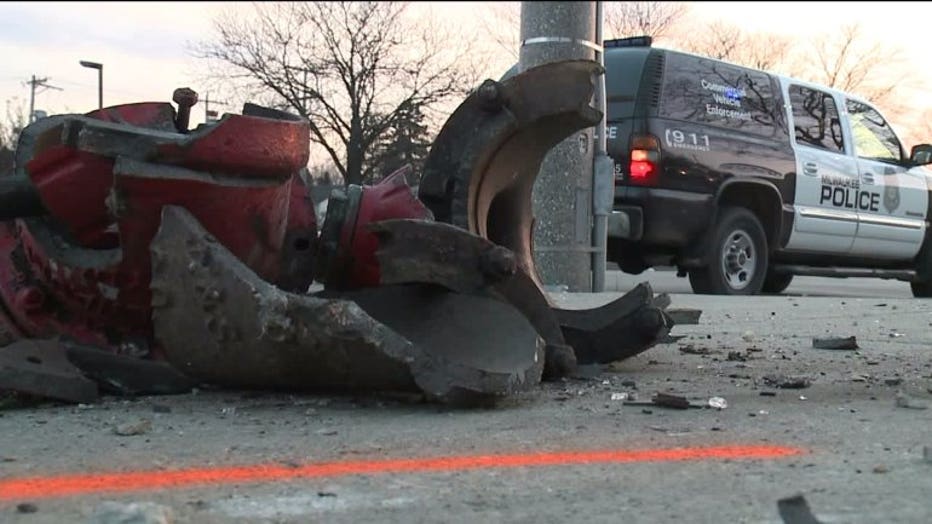 Car nearly strikes Pizza Hut building near 76th and Burleigh


PHOTO GALLERY



Monitor FOX6 News and FOX6Now.com for updates on this developing story.