FOUND! Stolen 1966 Rambler convertible discovered in a driveway, under a tarp
KENOSHA (WITI) --  Kenosha police say a 1966 Rambler convertible, which had been reported stolen, has been found.

Officers responded to a suspicious complaint in the area of 13th Avenue and 52nd Street in Kenosha around 8:00 a.m. Wednesday, November 19th.

The caller reported that there was a 1966 Rambler parked in a driveway under a tarp. When officers arrived, they confirmed that it was the Rambler that had been reported stolen on November 8th, after a backyard mechanic failed to return the car at the owner's request.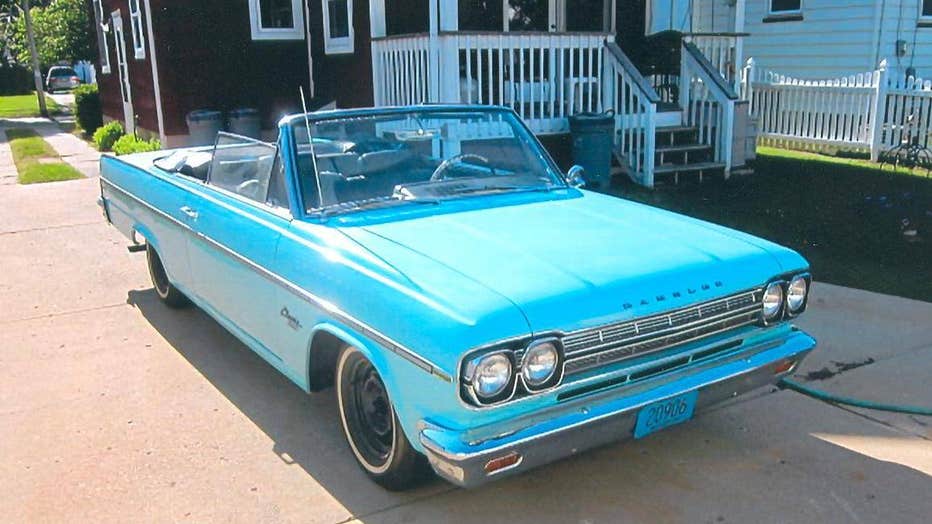 The owner of the vehicle was notified and took possession of the vehicle.

Investigators say the owner of the Rambler was at a friend's house back in July when a neighbor popped over to offer his services as a mechanic for the car.

"He took him up on his offer, thought he'd help the guy out doing a little bit of work on the side. About a month or so elapsed, and he paid the guy approximately $900 to buy different parts for the car and help him out a little bit with the work that he did," said Lt. Brad Hetlet of the Kenosha Police Department.

The owner periodically checked in on the car's status, but as time went by, that mechanic became harder and harder to reach. Eventually, he moved, stopped responding to the owner, and the classic car went missing. That's when Kenosha police stepped in.

Related stories: