Former Milwaukee police officer tased, arrested in traffic stop on city's south side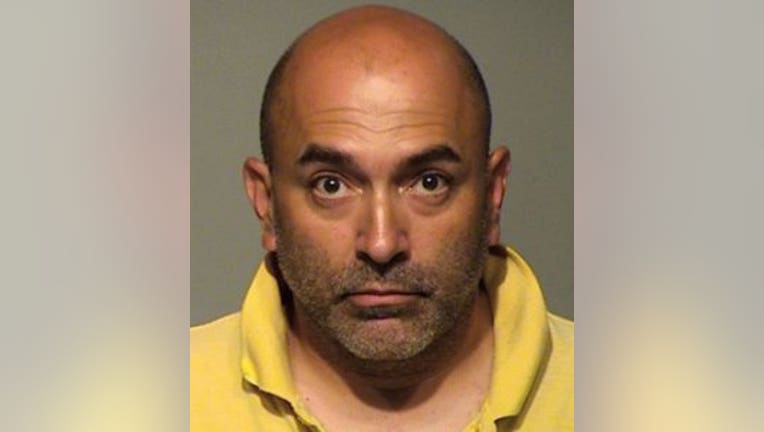 MILWAUKEE -- 48-year-old Gilberto Collado, a former Milwaukee police officer, faces a batch of criminal charges related to an incident that happened during a traffic stop on Thursday, September 8th.

Collado faces the following charges -- all misdemeanors:


The complaint indicates Collado was pulled over by a Milwaukee police officer near 10th and Layton on the city's south side shortly before 4:00 a.m. on September 8th. The officer initiated the stop because Collado's vehicle "had no front license place and a rolled up temporary license plate was illegible."

According to the complaint, the officer made contact with Collado and discovered he had a revoked driver's license. He informed Collado he was under arrest. Meanwhile, several other officers arrived on the scene "due to the defendant being the subject of several safety bulletins for threats."

Collado apparently told police "he would not be arrested and that they should let him go." When the officers asked Collado to comply with their orders, he refused. The complaint goes on to say when officers moved to take control of Collado's arm, Collado "pulled away and rushed towards the road." Four officers were unable to get Collado's hands behind his back. The complaint says at that point, one officer told Collado "he would be tased if he continued to resist. The defendant told the officers that if they tased him, it would 'blow up in our face.'"

The complaint says Collado was tased. Leg shackles and hand cuffs were placed on him and Collado was taken into custody.

While being checked by medical personnel, the complaint says Collado "yelled that there was a gun in the vehicle, but that it was not real." A search revealed a .410 gauge shotgun pistol that was listed as stolen in a burglary in Shawano County. Based on the condition of the gun, one officer "believed it was used to smoke crack cocaine."

Just last month, Collado was accused of making threats at Milwaukee's City Hall. He was arrested after allegedly claiming he had a gun. Police say he was found to be armed with an ax.