For second day in a row, threat forces evacuation of West Allis Central H.S.: "It's ridiculous"


WEST ALLIS -- For the second day in a row, a bomb threat forced school officials to evacuate students from West Allis Central High School on Tuesday, March 8th. It was the third such threat in just over a month's time at this particular school. Parents, school officials and even students are saying "enough is enough."

A call came in to the office at West Allis Central High School around 9:45 claiming a bomb was somewhere in the school.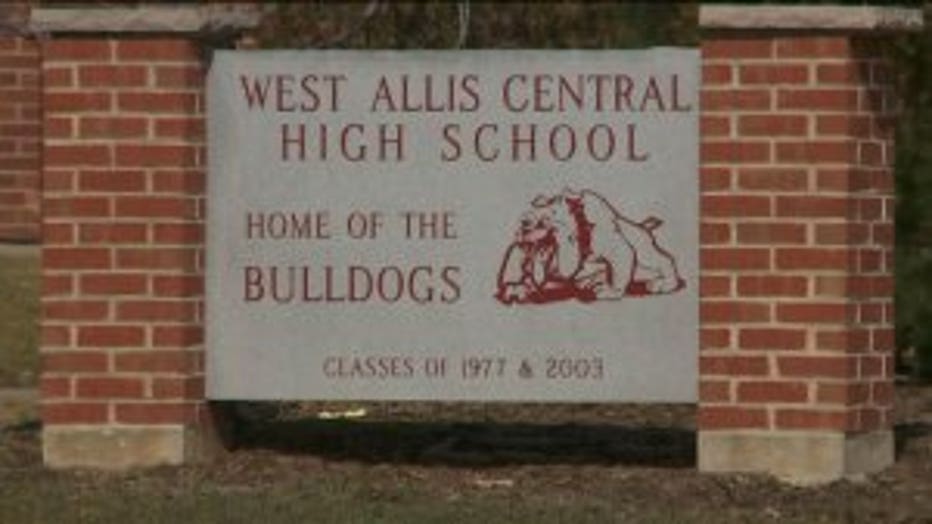 West Allis Central High School


For those at the school, it was deja vu.

Students were told to leave their book bags and other items behind, and all 1,400 were moved from the high school to the field house. Law enforcement was called in to make a sweep of the school building.

Around 11:45 a.m., classes were back in session. However, some parents chose to take their students home for the day.

"She was just texting me telling me she didn`t want to stay in school anymore today so I came and got her," one parent said.

Other parents chose to do the same, even though classes were not cancelled.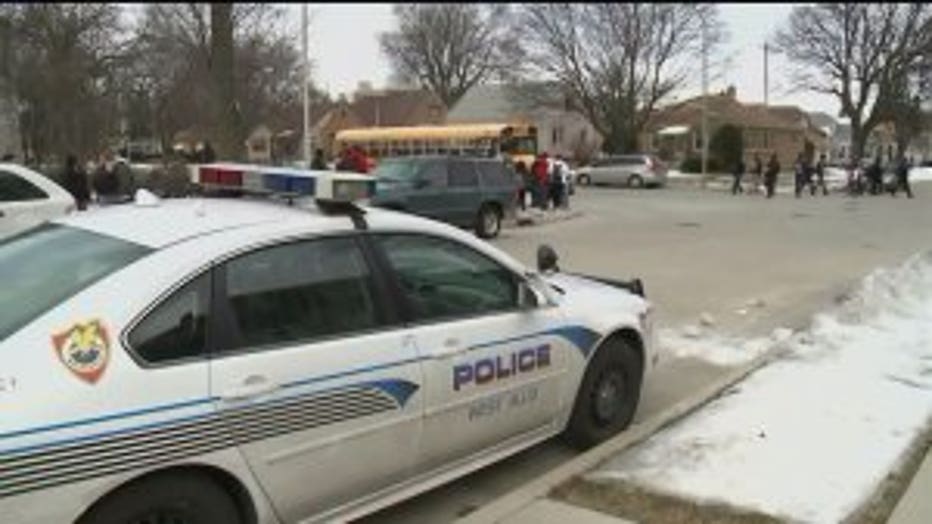 West Allis Central High School


"It's ridiculous. Two days in a row. People missing work. Schools gotta do something to be better prepared for this and to stop the nonsense," a parent said.

"It's ridiculous. It's absolutely insane that it keeps happening. They need to figure out what to do with it or who`s been doing it and how to stop it," a parent said.

"It`s a childish thing and hopefully it doesn`t keep happening because it's stopping the education within the system and it's affecting a lot of people," a West Allis Central student said.

"This isn`t fun and games. If you are a student going to school here, you will go to an expulsion hearing and most likely you will be expelled, and most likely you will face charges from the authorities," Brian Vissers, West Allis School District communications specialist said.

Marty Lexmond, superintendent of the West Allis-West Milwaukee School District issued this statement:

In recent days and weeks we have had several false bomb threats phoned into Central High School. We responded to each of these, taking them seriously, and working with local authorities. With each subsequent threat, we have worked to minimize disruption to learning while ensuring student and staff safety.

(Tuesday), we did not evacuate the building but worked with authorities to make sure the fieldhouse was safe and then moved students there to clear the entire building. Students later returned to class around 11:45 a.m.

These threats have created unacceptable disruptions and we need your help.

We hope all parents/guardians talk with their student about the seriousness and potential consequences of making false threats. Students will face expulsion, criminal charges, and may be required to repay costs associated with these incidents. If students have information regarding these incidents please let school or law enforcement officials know. We need students to help bring an end to these threats and report what they know to school or local authorities.

Because we have had multiple interruptions to the school day in the past month, we are reviewing the number of instructional hours we must deliver according to the state. The fact is, we may need to add additional learning time. If these threats continue, we will most likely need to add a full day or more to the school calendar.

Finally, in order to minimize the disruption to learning we ask that parents/guardians consider picking up students only if we expressed this need for safety reasons.

Please know that our goal is to bring these threats to an end and to continue our focus on teaching and learning.

Thank you,

Dr. Lexmond

Superintendent

The Milwaukee County Sheriff's Office's Bomb Unit was called out to West Allis Central High School Monday and Tuesday to assist with the investigation and sweep of the building. We're told the cost of that response ranges from $750 to $1,150 per incident -- not including the resupply of any materials used.

FOX6 News has received the following data, showing how many times the MCSO Bomb Unit has been called out to schools in the Milwaukee area in 2015 and 2016:

2015

January 6th: Nathan Hale High School in West Allis

January 27th: Williams Bay High School in Williams Bay

March 3rd: St. Francis High School in St. Francis

November 18th: St. Francis High School in St. Francis

December 14th: Wauwatosa East High School in Wauwatosa

2016

January 20th: Greendale High School in Greendale

February 4th: West Allis Central High School in West Allis

March 7th: West Allis Central High School in West Allis

March 8th: West Allis Central High School in West Allis

School was evacuated at West Allis Central and classes were cancelled for the day about a month ago -- on February 4th due to a bomb threat.

We're told there have been no arrests made in connection with these three bomb threats.

Monitor FOX6 News and FOX6Now.com for updates on this developing story.