Food Town Mini Mart shut down for allegedly selling synthetic drugs


MILWAUKEE -- Milwaukee Mayor Tom Barrett and other city officials announced on Friday, June 2nd they have obtained a court order to close down the Food Town Mini Mart on Hopkins Street. The store was shut down pending a court trial based on some of its merchandise.

"We want to make sure this example is heard throughout the city," said Milwaukee Common Council President Ashanti Hamilton.

Common Council President Ashanti Hamilton, Milwaukee Mayor Tom Barrett and state and local law enforcement representatives, gathered around the example, Food Town Mini Mart Friday afternoon, June 2nd to make the announcement.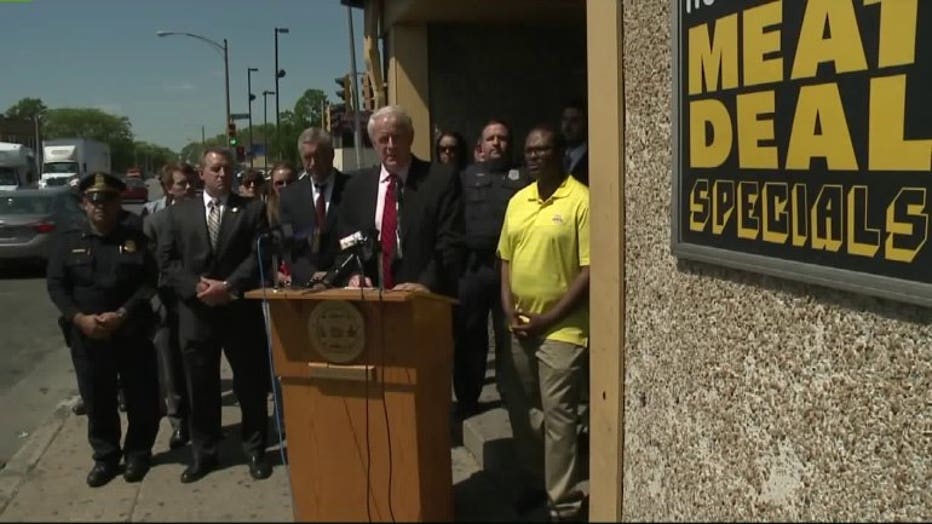 "That search warrant resulted in seizing over 1,800 packets of K-2 drug paraphernalia and machinery designed to manufacture K-2," said Barrett.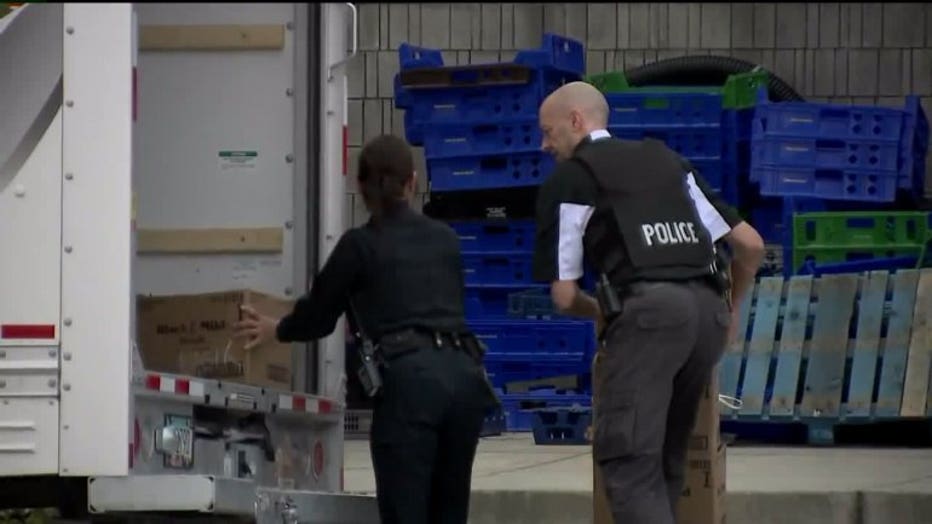 K-2 might have an innocent sounding name but if used can have deadly consequences.




"Traffickers aggressively target children and young people with kid-friendly packaging to entice the purchase of these insidious substances," said DEA Assistant Special Agent Robert Bell.

Earlier this week, the city attorney was able to obtain a court order to close down the food mart. This comes on top of a civil lawsuit filed against Food Town Mini Mart and Atomic Glass on the east side -- by the state attorney general and the Department of Agriculture. The stores are accused of fraudulently advertising the drugs as "incense" and "potpourri" rather than warning about the dangers of human consumption. Recently, there have been three deaths locally blamed on the synthetic drug.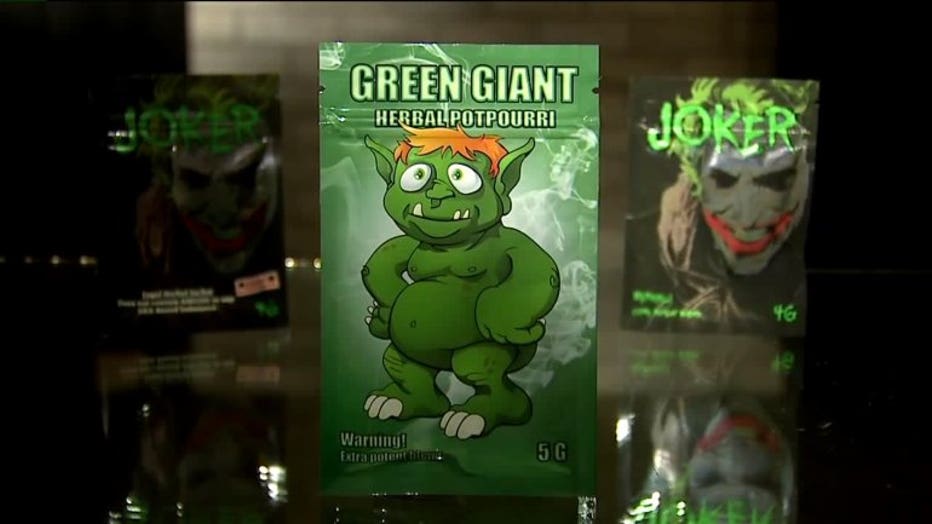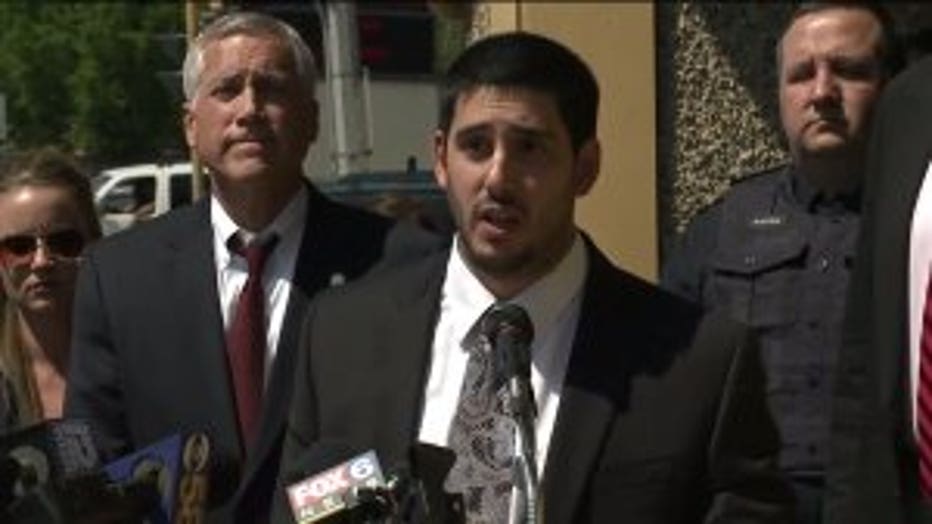 "There was a mention three people recently, but we're aware of far more who have died throughout Wisconsin in 2017 alone," said Nick Desiato, assistant city attorney.

"The message we have for others who are doing this is that we are out to get you," said Barrett.

Officials say the lawsuit is the culmination of a months-long investigation with the U.S. Drug Enforcement Administration (DEA), Milwaukee Police Department, Wisconsin Department of Justice and Wisconsin Department of Revenue. Agents successfully purchased K-2 (also known as spice and synthetic marijuana) during a number of undercover buys.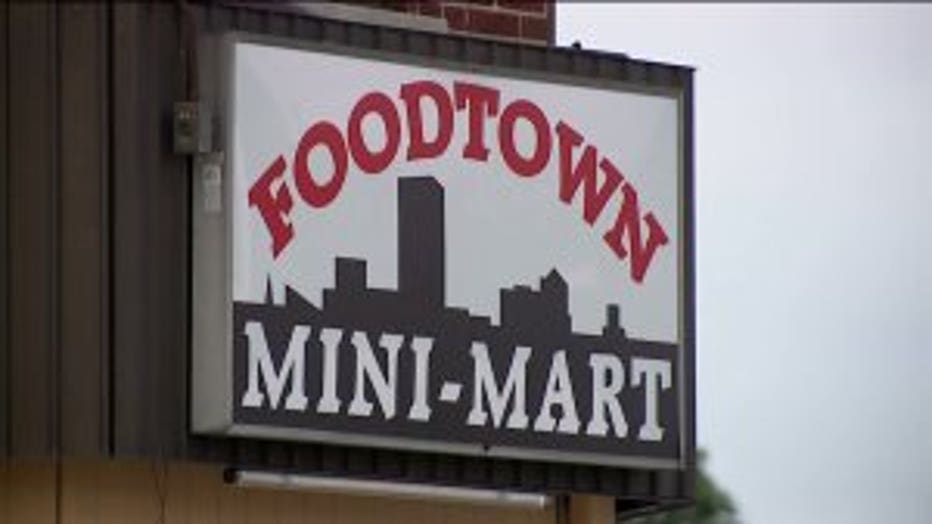 We're told the owner of the Food Town Mini Mart will be in court concerning its forced closure on May 26th. In its suit, the state wants the two stores to stop selling the synthetic marijuana and pay sizable fines.

Monitor FOX6 News and FOX6Now.com for updates on this developing story.