Florida teen 'Dr. Love' who allegedly posed as doctor arrested again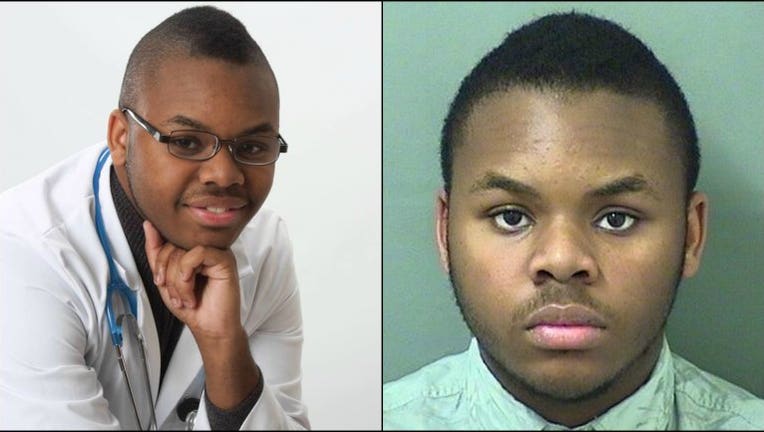 article


WEST PALM BEACH, Fla. — A Florida teenager accused of pretending to be a doctor and stealing money from an 86-year-old patient is facing new charges of grand theft and fraud.

Malachi Love-Robinson, 19, who had been out on $18,000 bail, was booked at the Palm Beach County Jail Monday, according to local media reports. Love-Robinson left jail after putting up another $8,000 in bail.

It's not clear what alleged crime is behind the grand theft auto charge, but court records revealed that Love-Robinson is accused of trying to buy a new car with a $1,500 bad check.

Love-Robinson made headlines in February when he alleged stole $35,000 from a patient. Authorities also say he never had a valid license to practice medicine.




Authorities carried out an operation in which an undercover officer visited Love-Robinson's office, according to a statement from the sheriff's office.

Love-Robinson physically examined the officer and provided medical advice, said the statement, which detailed a nearly two-week investigation that culminated in his arrest.

The website for Love-Robinson's practice lists the teen as its president, CEO and founder. It refers to Love-Robinson as "Dr." and places acronyms after his name, including Ph.D. and HHP-C, which is used for those involved in home health and personal care. A Ph.D. is generally not a medical degree.

Love-Robinson now says he never claimed to be a medical doctor.