'Flight of Passage' Avatar ride is Disney's best new attraction in years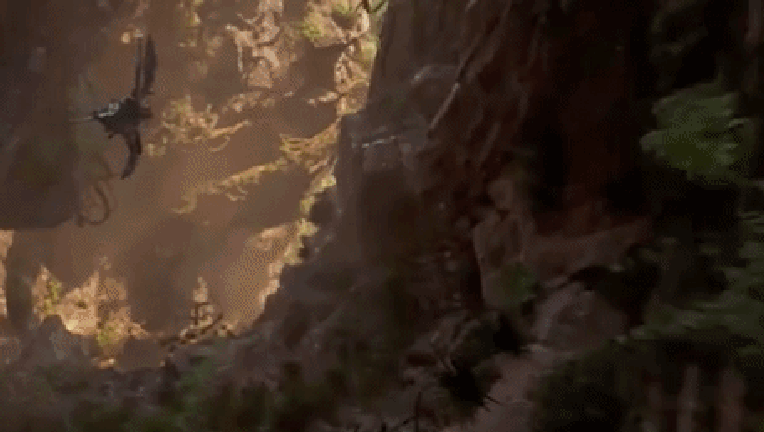 ORLANDO -- Disney's Pandora: The World of Avatar officially opened this past weekend to huge crowds, with some guests waiting up to four hours to experience the land's premiere attraction Flight of Passage.

And believe it or not, the ride is actually worth the wait.

The 12-acre Avatar-themed land is located at Disney's Animal Kingdom theme park in Orlando and includes two major attractions: Flight of Passage and the Na'vi River Journey.

When you "leave" Animal Kingdom Park by walking across a bridge into Pandora, the storyline suggests you are "transferred light-years away" to Pandora.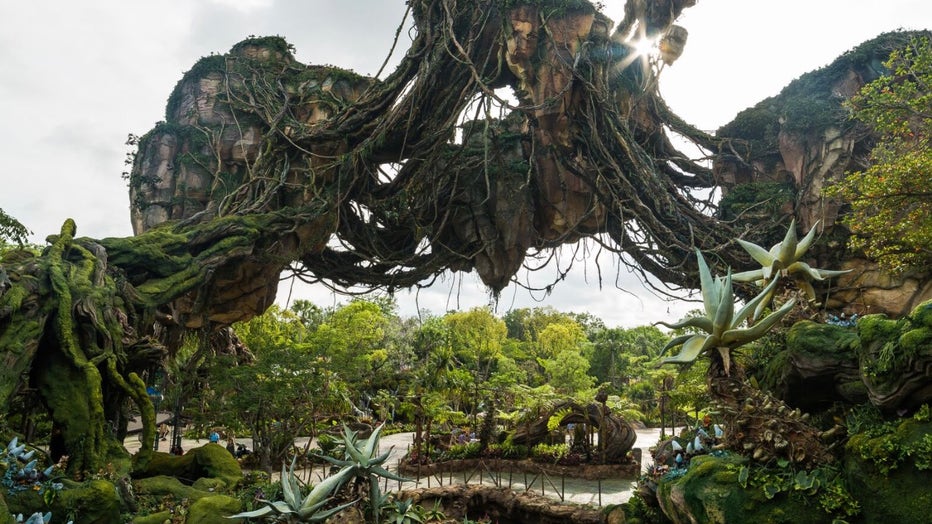 Credit: Ryan Pastorino/Tribune Broadcasting


Flight of Passage is the best Disney ride in several years

Flight of Passage is a 3-D augmented reality flying simulator that allows you to ride on the back of a Banshee. The attraction has four large theaters that each hold 48 guests. The theaters include a projection screen nearly 70 feet wide and 100 feet tall.

According to the official Disney storyline, Flight of Passage is an attempt to restore banshee population to "natural" levels.

ACE, which is short for Alpha Centauri Expeditions, has "reactivated" the avatar program to allow you to "sync with an avatar" and fly on the back of a banshee to take part in the Na'vi tradition.

According to the official Disney release:

"Guests soar around floating mountains, plunge through ancient caverns and skim across roaring oceans, culminating in a realistic encounter with the fiercest king of the air, the Great Leonopteryx that boasts a 45-foot wingspan."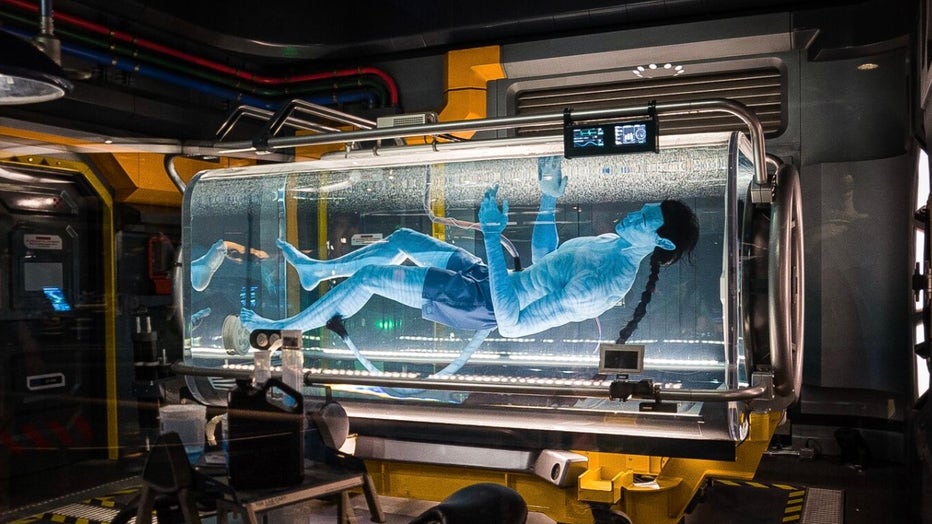 Credit: Ryan Pastorino/Tribune Broadcasting


As you enter the standby queue, you'll begin a climb through the lavish Pandora landscape and around a massive root structure. The detail is everywhere -- from the ACE-branded railings along the pathway to the amnio tank that holds an animatronic avatar.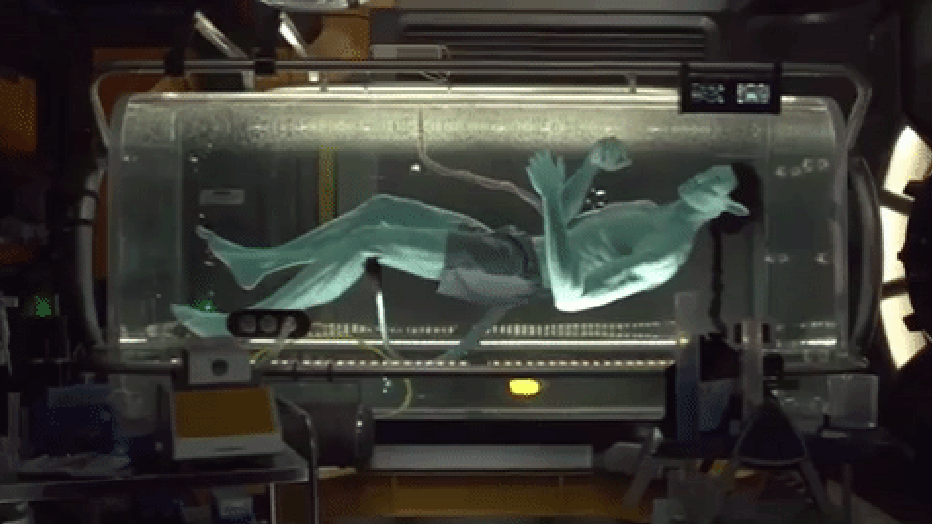 Following the meandering pathways will lead to a cave-like structure where banshees are celebrated in paintings and totems. Next you'll walk into a lab with a workstation in the middle of the room.

Shortly after entering the lab, you'll notice an amnio tank holding a fully-grown avatar. This is undoubtedly a "wow" moment -- and is also a sign that you're getting close to boarding your banshee.

After some introductory videos that explain your objective, you are given "flight goggles" that also serve as your 3-D glasses. After entering the theater, you will straddle a single-seat simulator that looks like a motorcycle. As Disney says, the ride vehicle allows guests to experience the realistic sensation of riding on a flying creature.

"In Flight of Passage, the sensation of flying is really visceral, really believable," said Joe Rohde, Walt Disney Imagineering portfolio creative executive. "Not only do you have the more obvious aspects of flying – the swooping and curving – but we've put in crosswind, air density and banking."

When the ride begins, the seats begin tilting forward to create the sensation of flying. The ride has been described as a blend of Soarin' (Epcot) and Star Tours (Disney's Hollywood Studios) -- and while I can see the comparison, Flight of Passage is truly unique in its ability to provide thrill and beauty at the same time.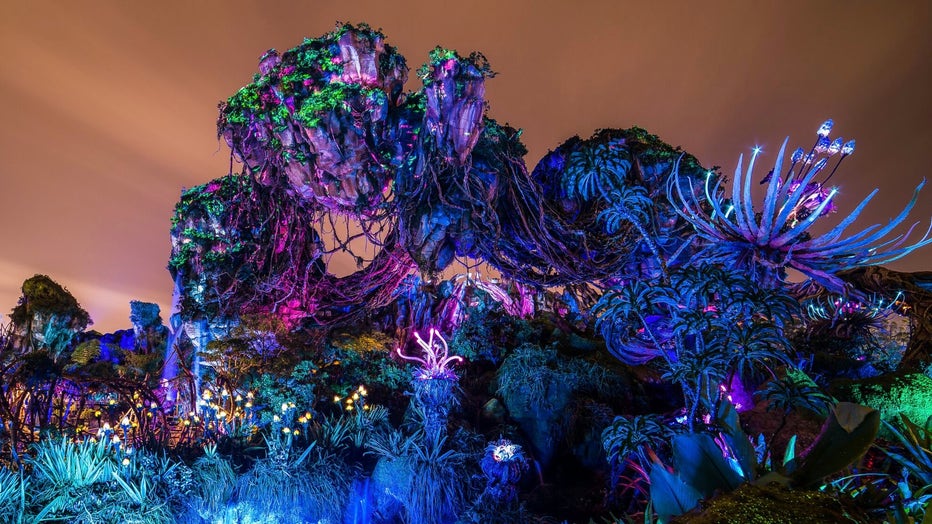 Credit: Ryan Pastorino/Tribune Broadcasting


After a few minutes of flying, your banshee flies inside a cave where it takes a much-needed break. During this moment, you will feel your banshee breathing in subtle movement between your legs.

The 4-minute flight ends after your banshee lands and pauses to observe the beautiful landscape of Pandora.

"All of the mechanics behind it, all of the engineering, all the stuff that goes into the imagery is amazing," said James Cameron, whose blockbuster film AVATAR inspired Disney's new land. "You know, riding the Ikran is a thrill. You're going to plunge. You're going to dive. You're going to swoop. It's like dreaming with your eyes open."

Riding on a boat through Pandora is fun for everyone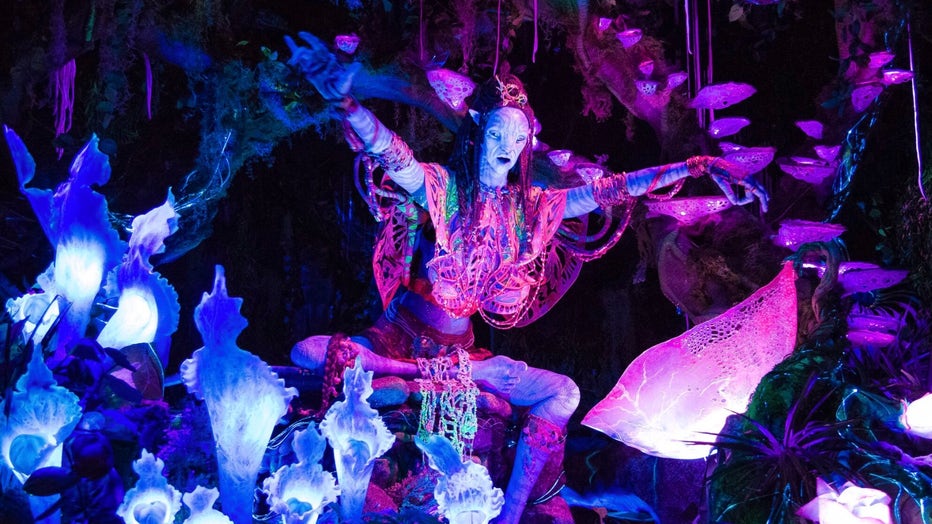 Credit: Ryan Pastorino/Tribune Broadcasting


Na'vi River Journey is a calm, kid-approved boat ride through the Kasvapan River. Guests get a close-up look at the plants of Pandora and a the newest animatronic from the team at Walt Disney Imagineering.

During the nearly 5 minute journey, guests meet the Na'vi Shaman of Songs. At nearly 10 feet tall, the shaman is a typical height for a Na'vi.

"Na'vi River Journey is a very sweet, lyrical adventure through a spectacular visual environment that just becomes more and more spectacular as you go on," explains Joe Rohde, Walt Disney Imagineering portfolio creative executive. "The bioluminescent activity of the plants around you unfolds in richer and richer scenes in really just a very uplifting, wonderful kind of journey."

The river journey joins a formidable list of "dark" rides at Walt Disney World, including the Pirates of the Caribbean and the Haunted Mansion. While this ride will not rank ahead of the classic dark rides, it earns bonus points for its mix of the classic ride system and new technology.

"The shaman is even more extraordinary than we expected," said Rohde. "Her facial expressions, little movements in the cheek, tiny movements in the eyelid – each one of these carries an emotion she's capable of conveying."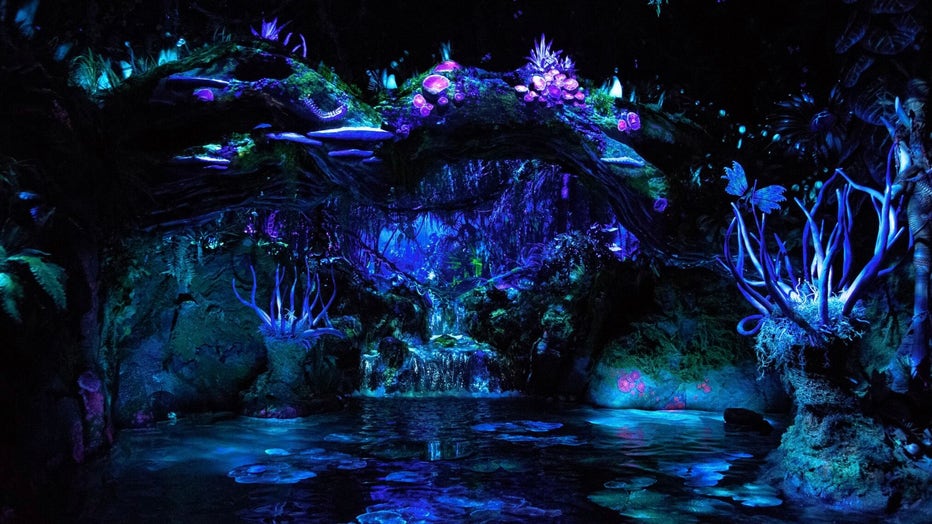 Credit: Ryan Pastorino/Tribune Broadcasting