"Fitness for every kid:" Milwaukee students celebrate International Walk to School Day


MILWAUKEE -- There was more traffic than normal on the sidewalks around Cooper Elementary School Wednesday morning, October 5th.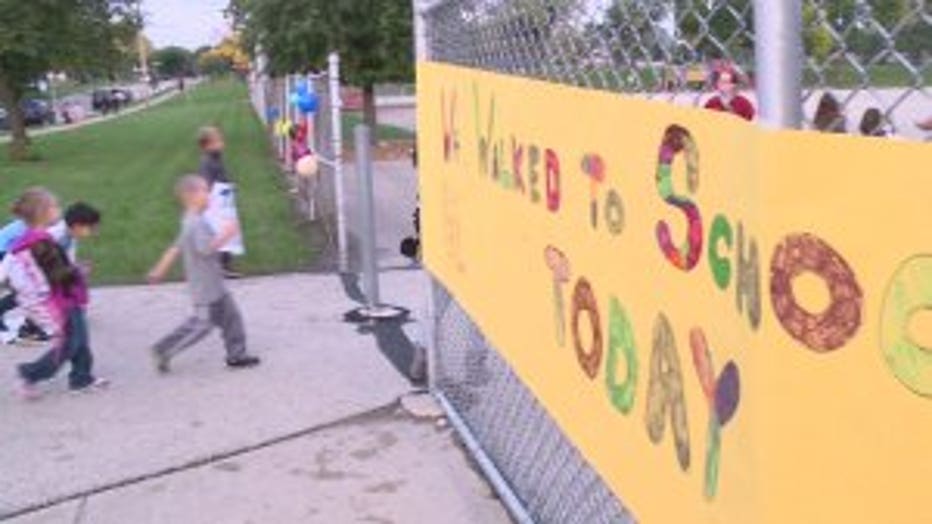 "Here we go," said physical education teacher Alan Fritz, as he handed out bottled water. "Thank you very much for joining in on International Bike and Walk to School Day."

A flood of students, on two feet or two wheels, helped push fitness and found a safe route to school.

"We're trying to promote walking and fitness for every kid -- through either the biking or the walking to school," Fritz said.

International Walk and Bike to School Day is in its 20th year, and has spread to all 50 states and dozens of countries around the world. Organizers said it's especially needed these days to combat the lure of video games or TV.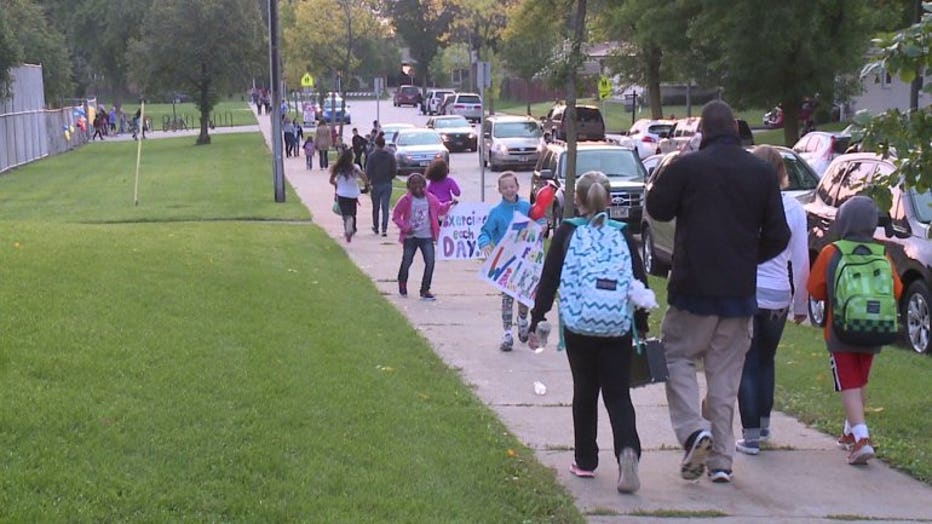 "It's very important that kids start getting out at a young age," said Fritz. "Otherwise I feel it is an uphill battle that is getting increasingly more difficult in our days of electronics and things like that."

"Getting some sort of exercise in general is super important," added Savanna Posig of Xperience Fitness, which put students through exercises, stretches and games. "Whether it's playing duck-duck-goose, or the recess time they have on the playground, very important. It's important that they're always active."

For people who love to plan, International Walk to School Day 2017 is already scheduled for October 4 of next year -- though organizers certainly don't want kids to wait that long to start moving.