Fiserv Forum, SC Johnson recycling and cleaning initiative revealed
MILWAUKEE - The Milwaukee Bucks announced on Wednesday, May 12 a new program that can keep a million plastic cups out of landfills – and turn them into a product you will find on store shelves.
"We're proud of what we have already accomplished.  We're about constant improvement," said Bucks and Fiserv Forum President Peter Feigin.
The Bucks announced a unique partnership with Racine-based SC Johnson that puts an emphasis on sustainability.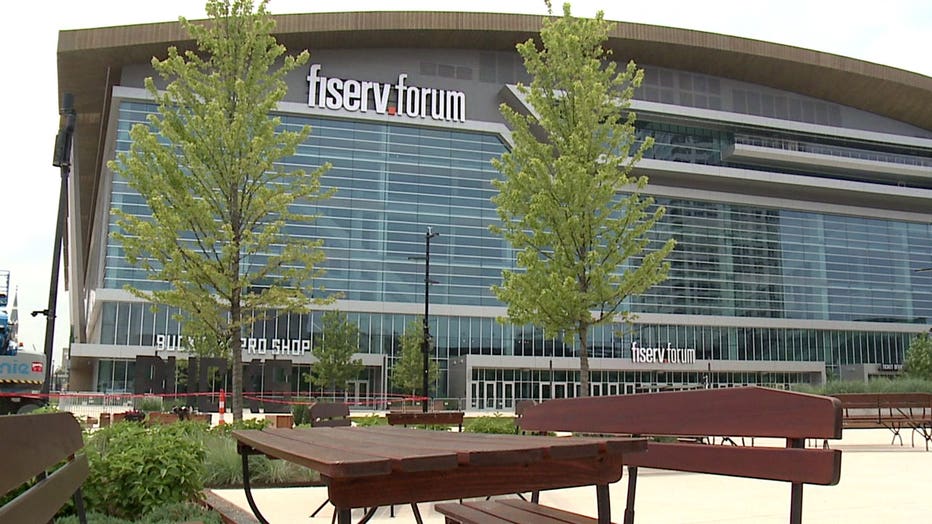 "We are taking 1 million cups out of the plastic waste stream and turning that into packaging for our iconic Scrubbing Bubbles brand,"  said Alan VanderMolen, SC Johnson Chief Communications Officer.
Beginning next season, SC Johnson plastic cups like the one shown below will be collected, recycled, and wind up back on Wisconsin store shelves as the bottle of a popular SC Johnson cleaning product, Scrubbing Bubbles.  The cup even comes with a Bucks logo.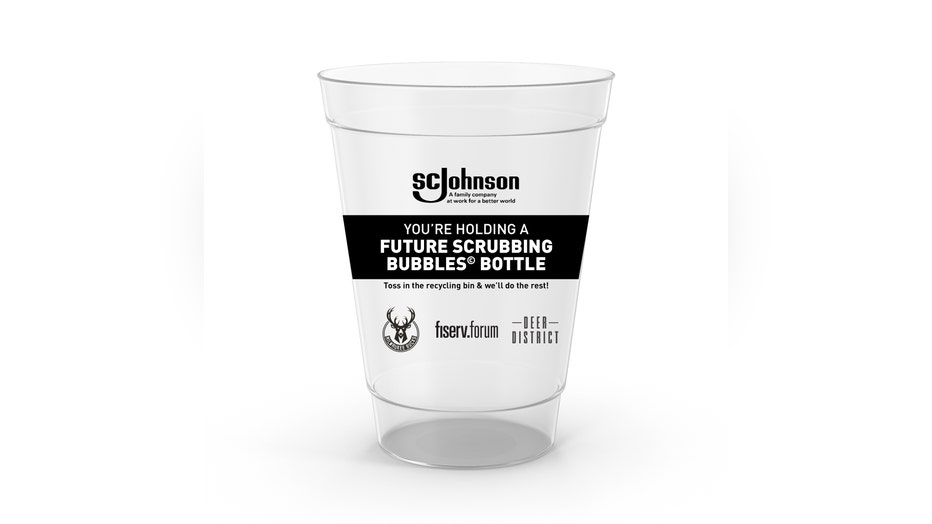 With one million plastic cups, SC Johnson can make 500,000 bottles of Scrubbing Bubbles bottles – two cups per bottle. SC Johnson could not tell us how many total Scrubbing Bubbles bottles it produces each year. But officials stress the company aims to use 100% recycled or reusable material by 2025. 
Much like a similar effort with the Milwaukee Brewers that launched in January 2020, this recycling program is dependent on fans putting their cups in the proper receptacle.
FREE DOWNLOAD: Get breaking news alerts in the FOX6 News app for iOS or Android.
"It's everything from app notification to at the concessions to at the receptacles.  It's the more you know.  I think it's a behavior change – how do we get people to actually physically deposit their cups in the right things," Feigin said.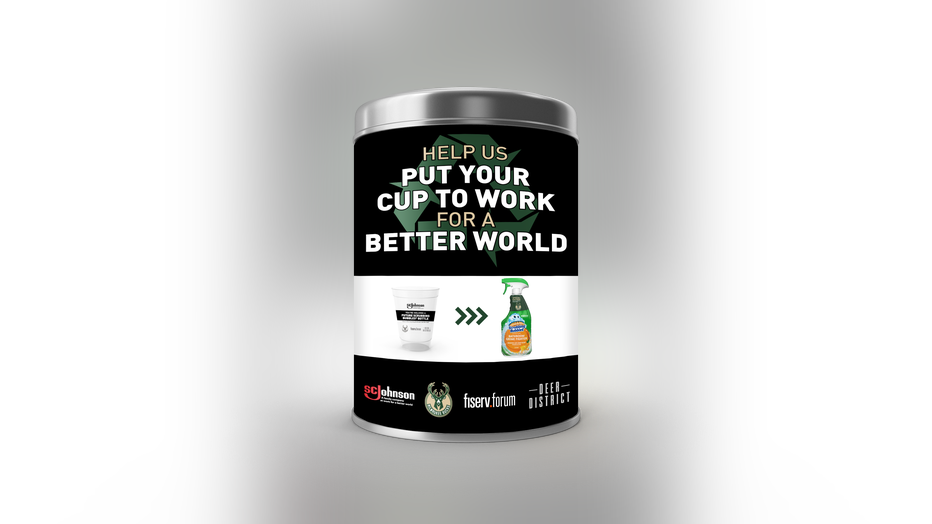 The Bucks could not say how much of its total annual waste stream is made up of plastics – only that it goes through a million plastic cups a year. American Family Field uses 1.3 million plastic cups per season.
The EPA estimates a dismal 8.7% recycling rate for plastics in America – compared to 68% for paper and cardboard. 
RELATED: Check out the new and improved FOX Sports app
With Wednesday's announcement, SC Johnson also becomes the Bucks' official disinfectant and commercial cleaning partner.