Firefighters recognize staff at Glendale assisted living facility after December fire


GLENDALE -- Bravery and courage were honored Monday, May 15th after a fire at an assisted living facility, but it was the firefighters who handed out the awards.

Officials with the North Shore Fire Department presented citizen awards to employees at "Golden Living Colonial Manor" in Glendale. Fire officials said they wanted to recognize the dedication of staff members showed residents during a fire back in December.

The staff evacuated the building and got everyone out safely.

"They looked beyond themselves and took care of their residents and their fellow employees and you really want to recognize that," Robert Whitaker, fire chief said.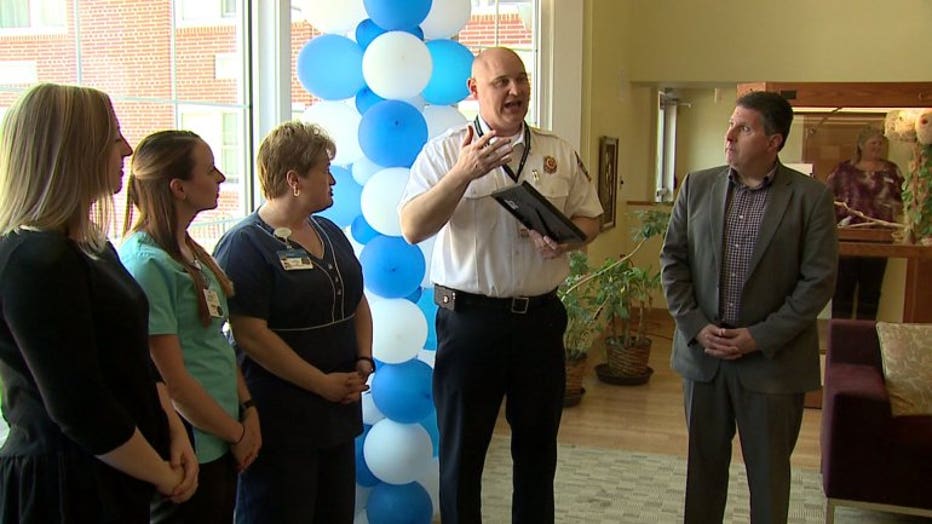 "After we grouped and talked about everything that happened -- I don't think that anything could have went better, how the reaction happened," Courtney Kostelny, Dycora Milwaukee employee said.

Fire officials said since staff evacuated residents, firefighters were instead able to focus on the flames right away, and prevent them from spreading -- likely saving lives.