Firefighters called out to MillerCoors after explosion in grain blower in brew house; no one injured


MILWAUKEE -- Firefighters were called out to MillerCoors in Milwaukee on Tuesday, June 29th following an explosion in a grain blower in the brew house.

Firefighters were able to extinguish the fire that started on the roof after the explosion.

There were no reports of any injuries -- but the explosion was loud enough to catch the attention of neighbors.

"We heard a big old boom!" one neighbor said.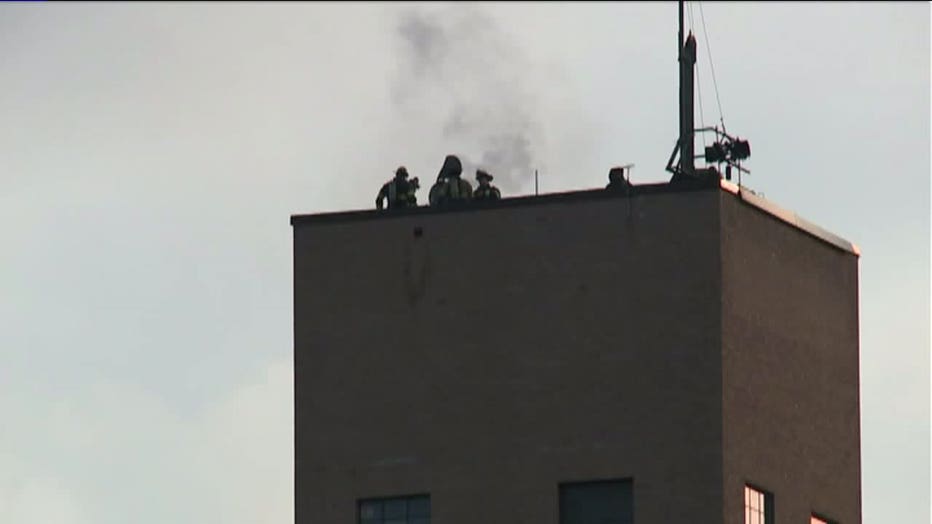 "We thought it was probably a firework, but we heard the sirens coming," a neighbor said.

Firefighters are working to determine what may have caused the explosion.

The call came in around 6:40 p.m. Tuesday.

Fire crews arrived in about one minute, and found smoke billowing from the top of the building.

"Initially saw smoke pouring from the top of a 10 to 12 story building," Milwaukee Fire Department Assistant Chief Dan Lipski said.

Emergency crews had to climb about 12 floors to the top, through what they called a maze of corridors and stairwells.

The building was evacuated.

"Anytime you have a building of this size and this height it creates additional manpower and personnel challenges," Lipski said.

Fire officials say initial reports point to a minor dust explosion.

"We did find some motors with some charring. We did find some duct work with some charring and right now they're trying to localize that source and determine what could've possibly set off that explosion," Lipski said.

This incident is being investigated as an accident.

MillerCoors officials say the incident didn't affect production.