Firefighters battle garage fire in Town of Saukville; homeowner, firefighter hurt
TOWN OF SAUKVILLE -- Firefighters battled a garage in the Town of Saukville on State Highway 33 on Tuesday, November 15th.

Emergency crews responded to the scene around 10:40 a.m. When deputies arrived, flames were visible -- and the garage was fully involved.

The investigation revealed that the homeowner was using a motorized siphon to remove gas from a boat fuel tank when it ignited.

The homeowner sustained serious, but non-life threatening burns on his hands and legs. He was transported to Aurora Medical Center in Grafton by Newburg Rescue.

A Newburg firefighter sustained a heat-related injury and was transported to Aurora Medical Center in Grafton by Port Washington Ambulance.

The following Fire Departments responded to assist with the fire: Newburg, West Bend, Jackson, Saukville, Port Washington, Fredonia, Fillmore, Grafton, Cedarburg, Waubeka, Boltonville, Slinger, Germantown and Kewaskum.

The fire resulted in a total loss to the residence. The incident is currently being investigated, but it does not appear suspicious.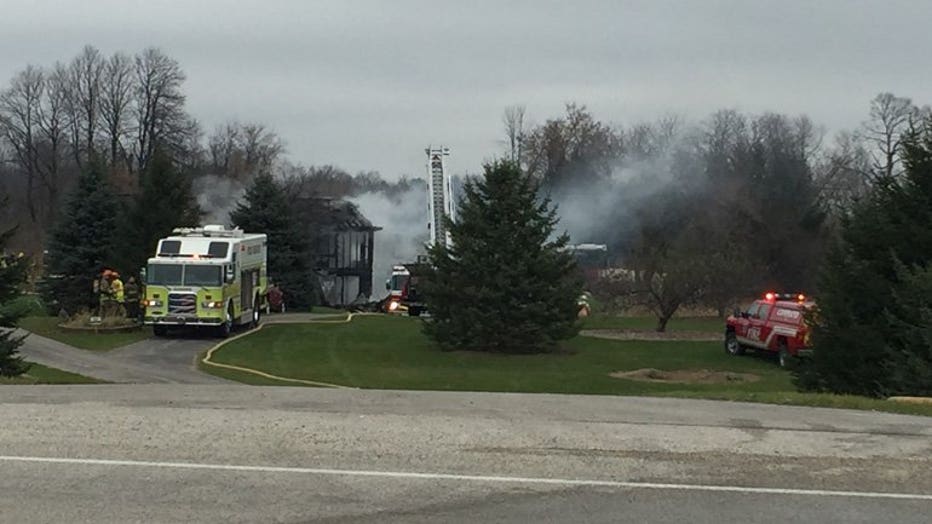 Garage fire in the Town of Saukville