'Number of rescues' after reports of people trapped in Brown Deer fire
BROWN DEER, Wis. - Firefighters came to the rescue with people trapped inside a burning building Thursday morning, April 1 in Brown Deer. 
According to North Shore Fire Rescue, the call came in around 9:30 a.m., and when firefighters arrived on scene, they found heavy smoke and fire in the front entryway and first floor. It's believed the fire started in a first-floor unit.
Firefighters found second- and third-floor residents with their heads out windows, yelling for help. "Given the number of people who needed to be rescued and the number of injuries reported," this was upgraded to a second alarm.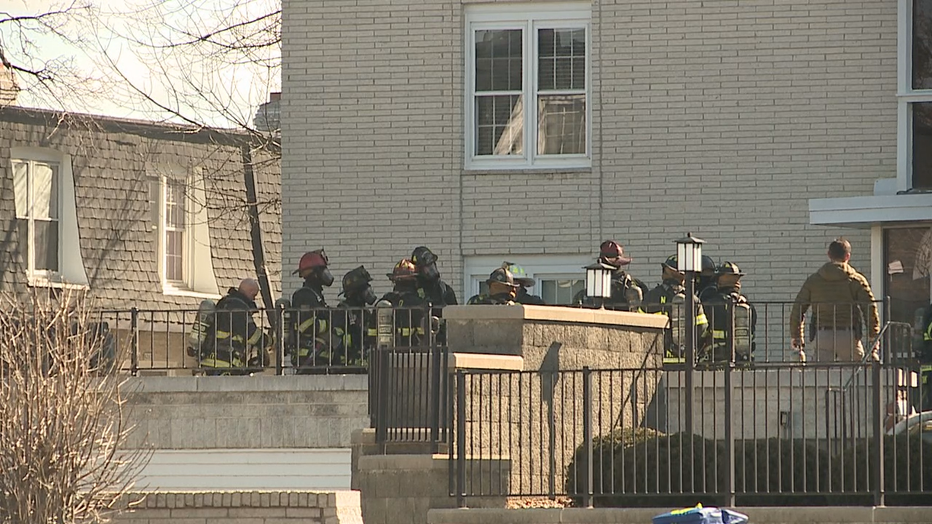 In all, eight people were evaluated for injuries and exposure to smoke but only one was taken to the hospital.
One man said fire alarms jolted him out of bed. He said he could see fire out his window and smoke seeping into his bathroom.
"Someone was screaming, 'Fire, fire, fire,' pounding on all the doors," said Jason Scott.
Scott has lived in the Brown Deer Condominiums off Green Bay Road for three years.
"I got up and smoke was coming in through my bathroom, and I looked out the side of the building and there was flames shooting out of the side of the building on the first floor," said Scott.
Grabbing what he could, Scott raced from the third floor and out the back exit.
"Smoke was getting pretty thick," he said.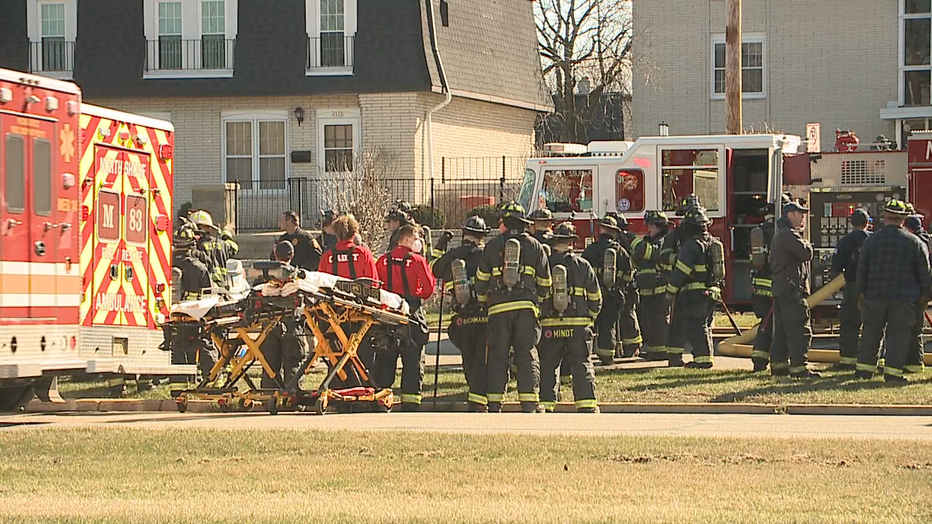 North Shore Fire Rescue Battalion Chief Dan Tyk said several elderly residents called 911 saying they were trapped.
"Our crew had to make a number of rescues out of windows, primarily on the backside of the building," said Tyk.
Tyk said the main entrance is also the main exit and heavy smoke filled that area.
"Sometimes it sends you into panic mode as you maybe don't think about another exit so they were calling for help thinking that they didn't have another way out," said Tyk.
The cause of the fire is under investigation. In the meantime, the estimated 50 to 60 residents were displaced; the building containing 30 units deemed uninhabitable with an estimated loss of $1 million.
"The smoke damage even on the third floor where some of those rescues were made is pretty extensive so I would imagine it's going to take some rehab and construction work to get them back inside," he said.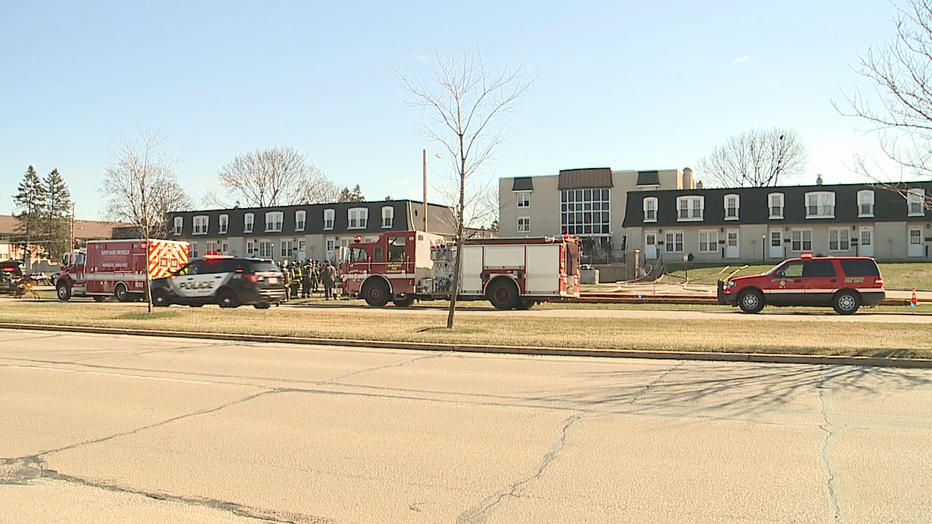 Scott said he's thankful to be able to celebrate Easter with family.
"I have family up north so I'll be headed up north," said Scott.
County buses arrived as a temporary warming space for residents. Most of them only had on shorts, light jackets and pajamas as they ran from the building. The Red Cross is helping those impacted.
Fire officials noted in a news release: "During the early stages of the incident, crews reported they did not hear more than a few smoke alarms sounding despite the presence of heavy black smoke throughout much of the building. This should serve as a reminder to ensure you have working smoke alarms on every level of your home and inside and outside of every sleeping area."
FREE DOWNLOAD: Get breaking news alerts in the FOX6 News app for iOS or Android