Firefighters battle 3-alarm blaze near 14th and National in Milwaukee


MILWAUKEE -- A fire tore through a welding business near 14th and National on Friday afternoon, July 19. Sweltering temperatures combined with the raging fire made for a pretty tough situation on Milwaukee's south side.

Smoke could be seen for miles as multiple crews responded to the scene. The building appears to be Aguilars Welding.

Business nearby served as a cooling spot and place for firefighters to get water.




"I came out of the building there was a lot of smoke you couldn't even see the building down the street," said a person who lives nearby.

PHOTO GALLERY



Firefighters rushed to the welding company to find flames shooting from the roof and out the windows.

"We have a fire in a cockloft in a space that's tough to get to," said a Milwaukee fire official.

Crews were attacking from above at several angles but the other battle they faced is the heat.

"It's a third alarm fire and we've been bringing in companies in time to give them rest," said a Milwaukee fire official. "You're hot at 75 pounds of gear and now letting any of your perspiration get out or any way to cool down so we are rotating companies every few minutes."

Firefighters rotated every 10-20 minutes in order to contain the fire and put it out.

"Right now we have three towers going and we are trying to fight the fire from up above around the east side, we have master streams going in openings and working at keeping everything inside," said a Milwaukee fire official.

This is a developing story. Check back with FOX6 News and FOX6Now.com for updates.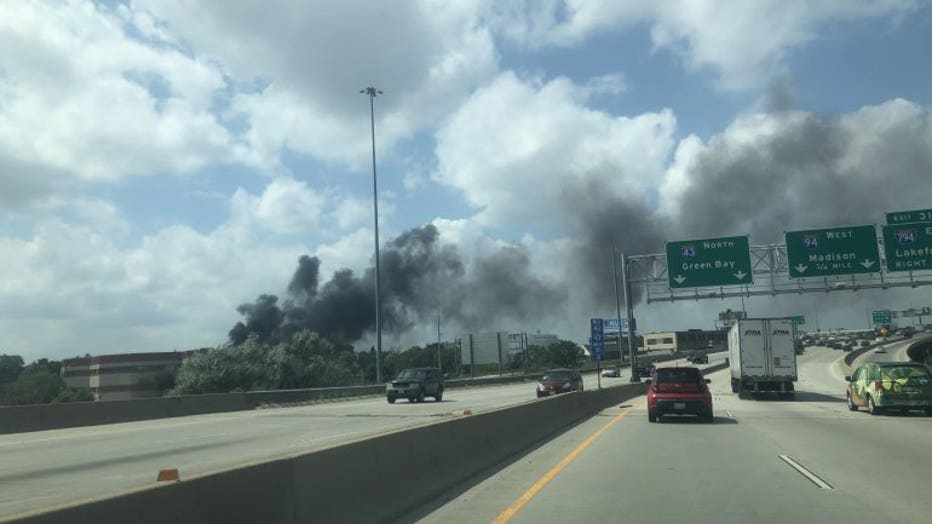 Fire near 14th and National in Milwaukee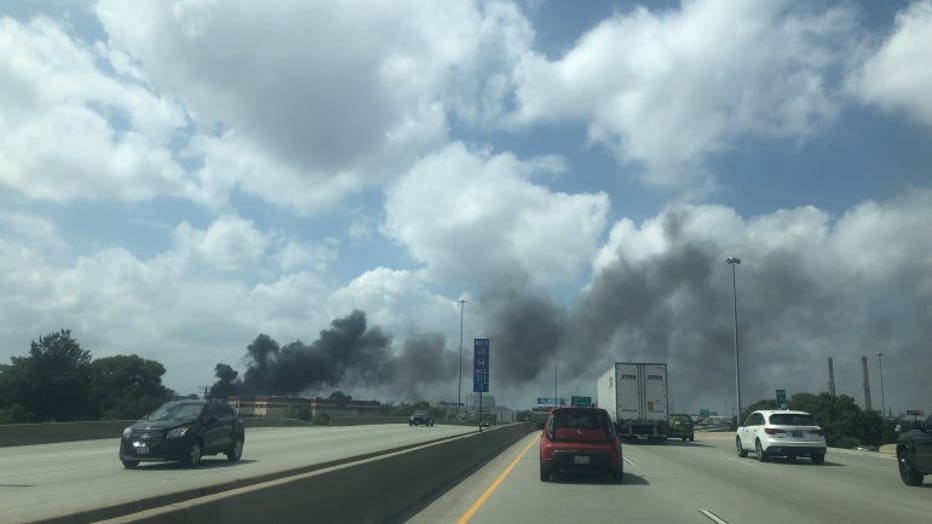 Fire near 14th and National in Milwaukee