Fire that destroyed Nashotah condo building started in air duct cleaning van
WAUKESHA COUNTY -- The Waukesha County Sheriff's Department was requested by the Lake Country Fire Department to investigate a structure fire that occurred at an eight-unit condominium in Nashotah on December 17th.

The fire was reported to have started in an air duct cleaning van owned by Pro Kleen Air Duct Cleaning Service out of Waukesha. Pro Kleen arrived earlier that morning to work on one of the units in the complex.

The fire spread from the van to an attached garage of the condominium complex. By the time fire personnel arrived on scene, the fire spread into the garage.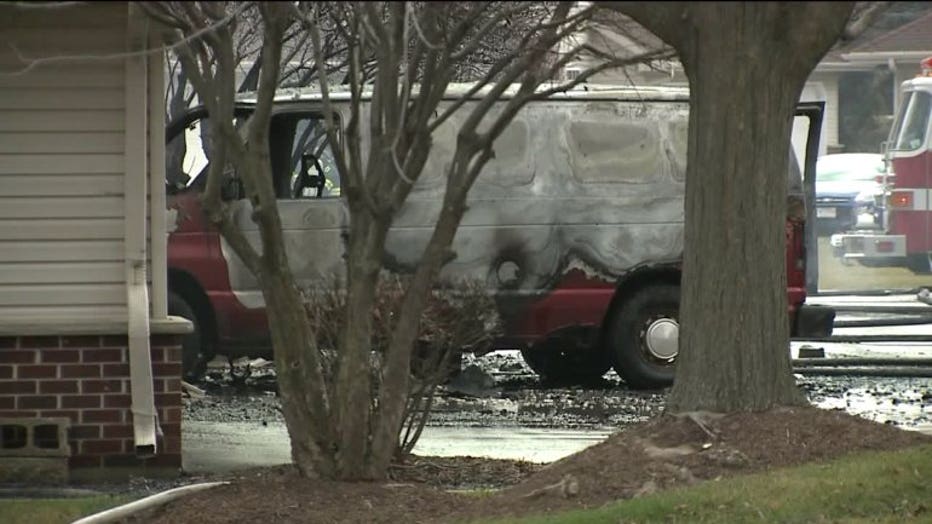 Due to the very windy conditions, the fire spread quickly throughout the complex.

The Lake Country Fire Department upgraded the fire to a third alarm and requested several additional tenders for water due to size of the fire and complex.

Waukesha County Sheriff's Department fire investigators are still investigating -- but have the determined the origin of the fire to be from inside the Pro Kleen Van.

All eight families were displaced due to the fire.