Fire near Marquette, 5 hurt, some lost everything
MILWAUKEE - A Milwaukee apartment fire near the Marquette University campus Tuesday night, Feb. 21 left about 50 people without a home. Five were taken to the hospital for treatment of minor injuries.
The fire happened in a large apartment building near 14th and State around midnight. 
Video from the scene shows flames coming out of the windows of the building. Some units were destroyed.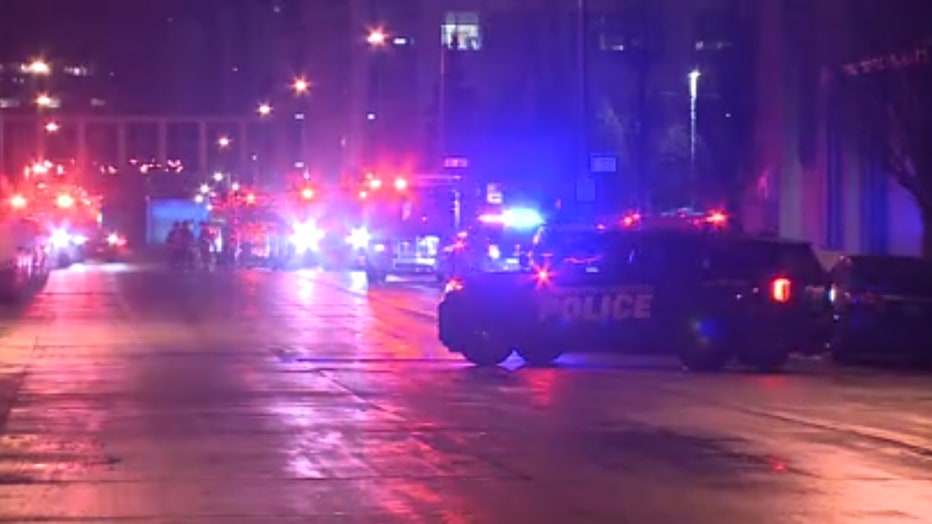 SIGN UP TODAY: Get daily headlines, breaking news emails from FOX6 News
On Wednesday, dozens were staying in a Red Cross shelter set up at Redeemer Lutheran Church at 631 N. 19th Street in the wake of the fire. Some lost everything.
"I opened up my apartment door, and it was nothing but smoke," said Sherry Harris. "I quick shut it and called 911."
People panicked as flames shot through windows at the State Street Apartments.
"I had to go out with a wet towel over my face so I wouldn't have to inhale all the smoke in the hallway," said Harris.
As the flames and the smoke grew, people had to get out of the burning building fast. A handful of people said they had nothing left.
"Just the clothes on my back," said Carla Marable. "That's all I have. Everything is gone."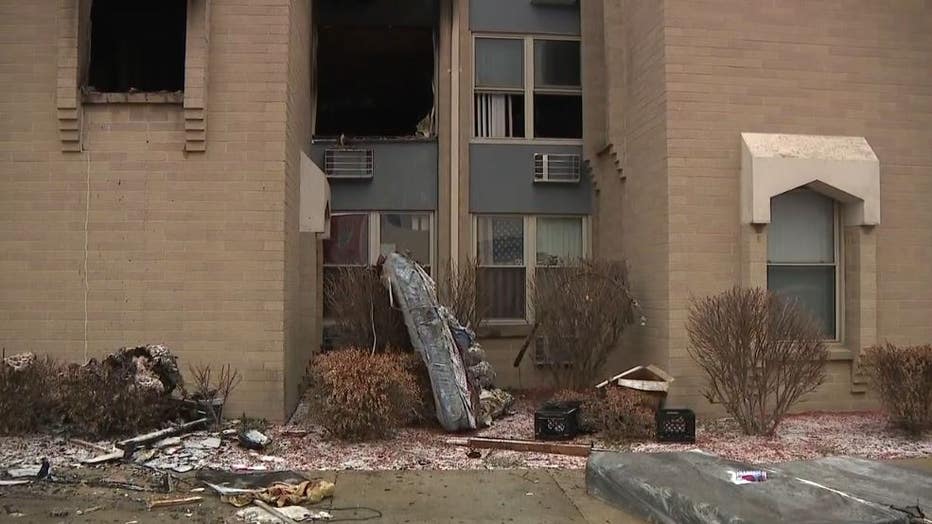 Marable said the fire started in a unit near hers.

"I saw something coming out of our bathroom, and I thought it was something in our apartment," said Marable. "Come to find out it was the neighbor downstairs."
Daylight revealed a blackened building, burned furniture and broken hearts.
"I have nothing but this, man," said Rickey Brown.
Brown struggled to find the words. The fire devastated his life.
"It's the painful aftermath of a fast-moving fire," said Brown.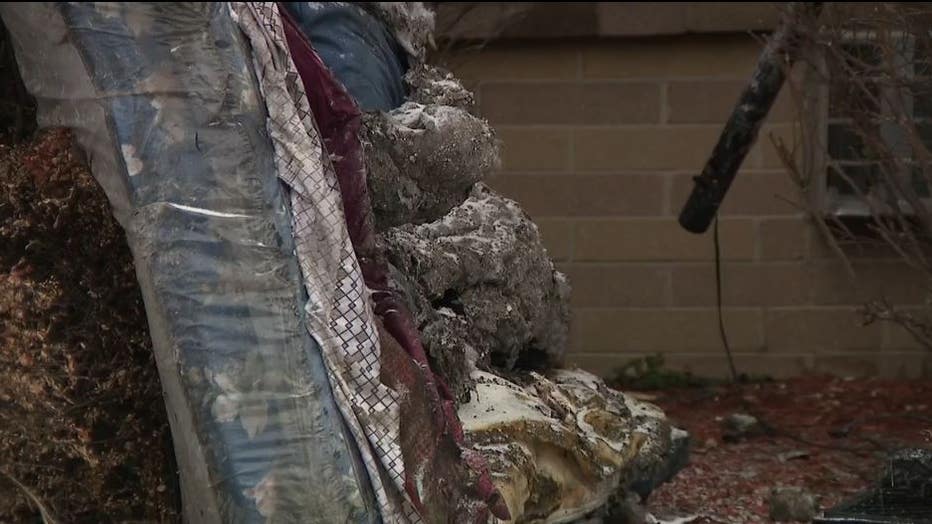 "I'm so emotional right now," said Marable. "I don't have the words, but I thank God we're alive, and we're still here."  
The fire department is investigating how the fire started.