Fifteen alpacas OK after fire at "Magic Willows Alpacas" in Hartford, shed a total loss
HARTFORD -- A shed was destroyed by fire, but all fifteen alpacas are OK after a fire Wednesday evening, April 20th at "Magic Willows Alpacas" on Arthur Road in Hartford.

No one was hurt in the fire -- but a cat and two rabbits died.

The shed, which is a bedding area for the alpacas and includes a workshop was considered a total loss after the fire. It was fully engulfed upon the arrival of firefighters.

The fire is believed to have started in the workshop.

The call for the fire came in shortly after 5:00 p.m. It was under control by 6:45 p.m.

Eight departments were called out to fight this fire.

The fire is not believed to be suspicious.

Damage to the barn and contents is estimated at $70,000.

Traffic was shut down on Arthur Road between Highway 83 and Saint Lawrence for approximately two hours as a result of this fire.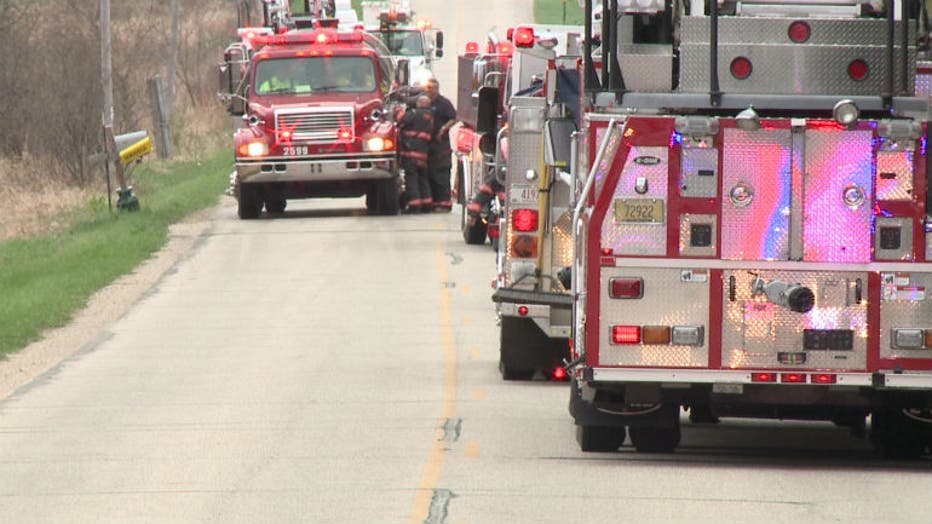 Fire at alpaca farm in Hartford