Feingold says Johnson 'hasn't really tried' to reduce national debt


MILWAUKEE --As the spotlight shifts to Wisconsin's U.S. Senate race, candidate Russ Feingold says that incumbent Ron Johnson "hasn't really tried" to reduce the national debt.

Johnson countered Feingold's charge by pointing to his rival's plans to increase taxes on certain groups. Both men have long talked about problems associated with federal spending, although the debt has skyrocketed while each man has served in the Senate.




Feingold this week unveiled his "fiscal fitness plan," a list of about 30 policy priorities that would hike taxes on the wealthy, close some tax loopholes, and require that lawmakers demonstrate up front how they would pay for legislation that increases spending. He said Johnson has not offered such a plan.

"Sen. Johnson says, 'This is the 30-year projection.' That's not the job," Feingold said in an interview. "The job is to identify what you can change and work on it, and I did that on many occasions on a bipartisan basis."

Feingold said he doesn't intend for his plan to be enacted as a whole package. Taken together, the changes would save "hundreds of billions of dollars over 10 years," Feingold said.

Johnson, speaking before Feingold unveiled his policy ideas, said his challenger has already had his chance to implement them. Feingold served in the U.S. Senate from 1993-2011.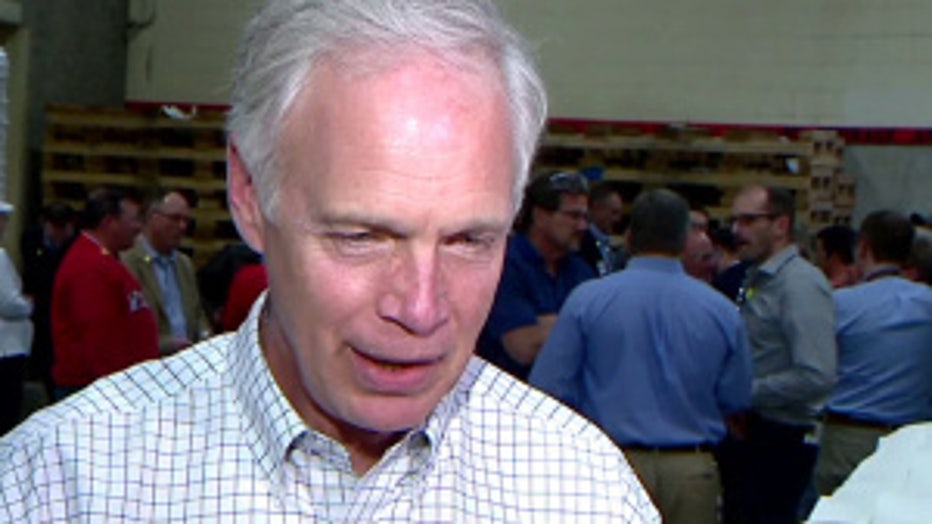 "I know when he first ran, he said this was a top priority -- in terms of economic growth and reducing and controlling the deficit. And yet four times -- four times -- Sen. Feingold voted against the balanced budget amendment," Johnson said.

Johnson referred to an effort in the 1990s that would've amended the U.S. Constitution to require Congress to pass balanced budgets. The effort stalled, and the congressional record shows Feingold did vote against the bills multiple times.

The national debt stood at $4.2 trillion when Feingold arrived in the Senate in 1993. It ballooned to $14 trillion by the time Feingold left office in 2011 after Johnson defeated him.

Yet the debt has continued to snowball to $19.2 trillion as of April 22.

"Obviously, individual senators don't determine what the debt is," Feingold said. "The question is, whether you know how to go after these specific wasteful things and get rid of them. This is something I knew how to do in the Senate. Sen. Johnson hasn't really tried."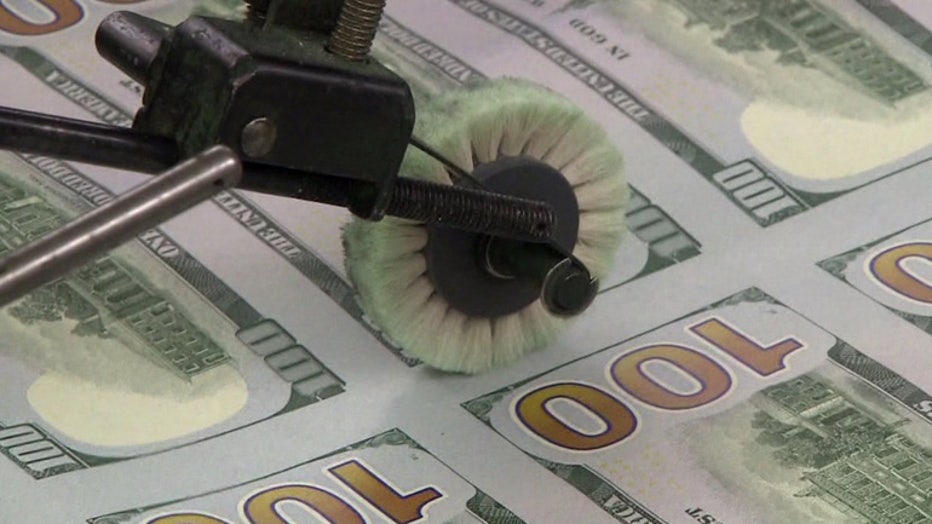 Johnson says Feingold's fiscal plan relies too heavily on tax hikes.

"I don't even know how many times -- hundreds of times -- he voted to increase taxes on the American economy and the American worker," Johnson said.

Feingold's plan calls for eliminating what he calls the "carried interest loophole." Financial managers take a cut of the profits from the funds they oversee, but the federal government taxes it as capital gains instead of ordinary income. Feingold said he wanted to tax carried interest as income.

Brian Reisinger, Johnson's campaign spokesman, said Johnson would like to scrap the entire tax code without protecting or discarding anything in particular.

"Like many Wisconsinites, Ron thinks we need to scrap our current tax code and replace it with simple, pro-growth tax reform that would help lower taxes, eliminate red tape, and create jobs for Wisconsin families," Reisinger said in a statement.

Feingold said Congress should switch from once-a-year budgets to every-other-year spending plans. Johnson is also supportive of biennial budgeting, Reisinger said.

Wisconsin uses a biennial budget, but many states have moved away from the model and now require annual budgets.

Feingold's plan also calls for: