Federal court: Voting districts drawn by Wisconsin Republicans unconstitutional


MADISON — A federal court says voting districts drawn by Wisconsin Republicans are unconstitutional.

The ruling issued Monday, November 21st is a major victory for Democrats who have been in the minority for six years and lost ground in the November election.

A three-judge panel tossed maps drawn by Republican lawmakers five years ago, saying they violate the voting rights of Democrats.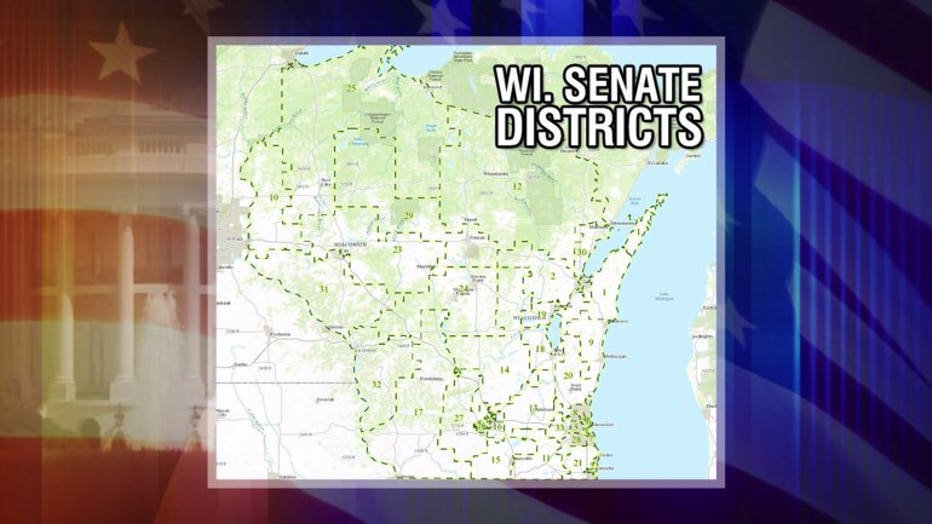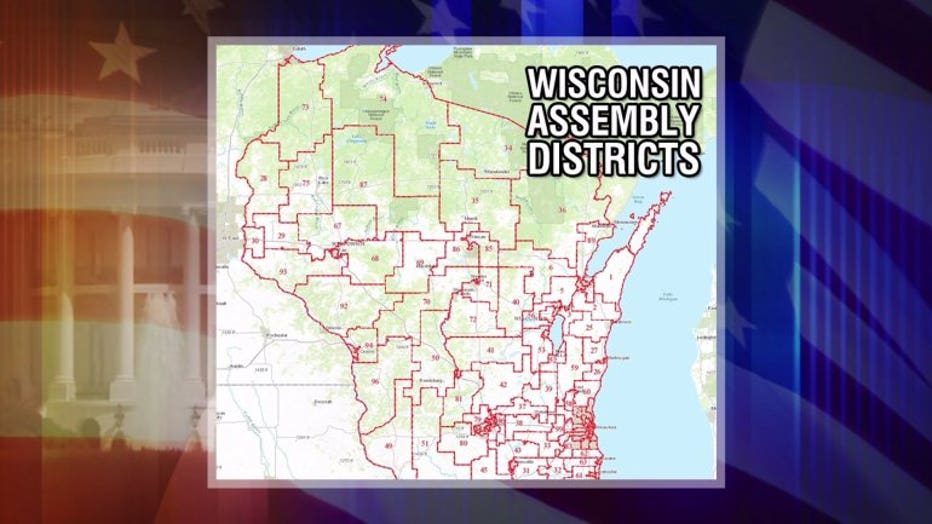 Once every decade, the Wisconsin Legislature re-evaluates Senate and Assembly districts -- drawing new lines that often have a huge impact on future elections.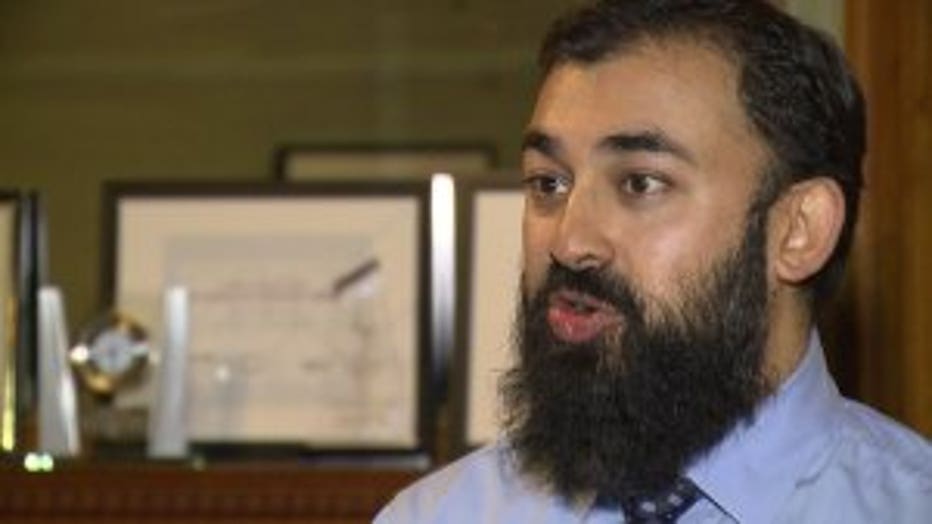 "When they draw a map, the map should be fair.  We should measure the map to decide whether it`s fair or not so both parties have a chance to win and to hold the majority," Sachin Chheda, director of the non-partisan Fair Elections Project said.

Chheda said the maps drawn by Republican lawmakers in control of every branch of state government five years ago tipped the scales to favor one party.

Chheda organized a dozen citizens across the state who sued in 2015.

"You can`t create a situation where elections don`t matter at all," Chheda said.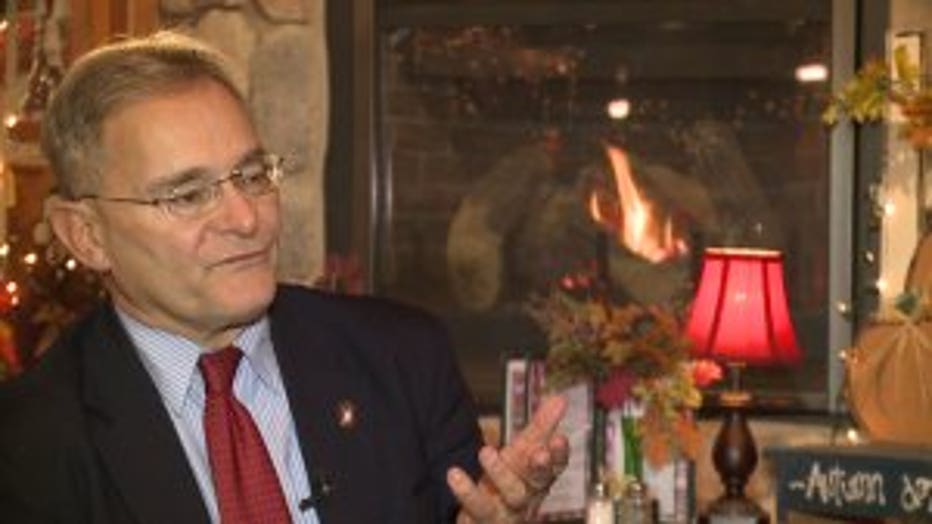 The maps divide Wisconsin into 99 Assembly and 33 Senate districts. A dozen voters sued in 2015, arguing that the boundaries discriminated against Democrats by diluting their voting power.

Assembly Minority Leader Rep. Peter Barca said the 2012 elections were proof the system was disproportionate.

"For state Assembly, roughly 1.4 million voted for Democrats and 1.2 voted for Republicans and yet they ended up with a huge lopsided majority," Barca said.

READ the decision of U.S. District Court for the Western District of Wisconsin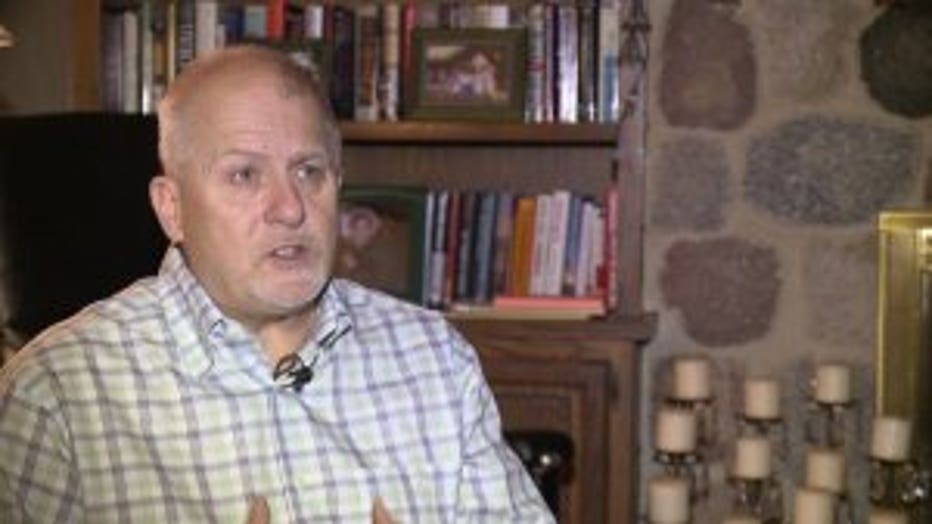 "(Monday's) decision is an outlier. I think it would be wrong to think that there would be a tremendous difference in the outcome of legislative races," Rick Esenberg, president of the Wisconsin Institute of Law & Liberty said.

The courts have directed both sides in this case to come up with a solution to this issue, and they'll have a month to brainstorm.

One potential solution is having the courts create districts -- not lawmakers.

The following are statements issued by a variety of state and political officials:

Wisconsin Attorney General Brad Schimel

"The Department of Justice is evaluating the court's 159-page decision and we plan to appeal. This 2-1 decision does not affect the results of this month's election or any prior election and legislative district boundaries remain unchanged until the court rules on any remedy."

Assembly Democratic Leader Peter Barca (D-Kenosha)

"Voters should be able to choose their representatives, not the other way around. Today's ruling is a victory for democracy and the people of Wisconsin.

"Once again, a court has declared the Republican's 2011 legislative maps unconstitutional. This is an historic victory for voters and a further admonishment of the extremely slanted maps that trample the democratic will of the people of Wisconsin.

"I want to thank the voters who came forward to bring this challenge and who bravely stood up for not only their own voting rights, but for the rights of all Wisconsinites."

Assembly Speaker Robin Vos (R-Rochester)

"There are only two things that are certain about this case:  it's unprecedented and it isn't over. The ruling can and should be appealed to the U.S. Supreme Court. The state of Wisconsin has competitive legislative districts that meet every traditional principle of redistricting. Republicans win elections because we have better candidates and a better message that continues to resonate with the voters.

"The court has essentially created a brand new test that is significantly flawed and is an encroachment by the court into the legislature's duties. The new standard ignores Wisconsin's political geography where Democrats are naturally clustered in urban centers like Milwaukee and Madison.  We remain fully confident that the maps were constitutional when adopted, and will remain so when this case is finally concluded."

Democratic Party of Wisconsin Chair Martha Laning

"The Republican 2011 legislative maps - created in secret - have been declared unconstitutional by the courts. This is a historic victory for our democracy and all of the voters in the great state of Wisconsin.

"I look forward to the creation of new district lines that respect Wisconsin's tradition of fair and open government and ensure that all of the people and communities in our state are represented equally."

Assembly Democratic Freshmen Caucus

"My Democratic freshman colleagues and I have pushed for non-partisan redistricting reform in Wisconsin from our first days in the Capitol," said Dave Considine (D-Baraboo), Co-Chair of the Freshman Caucus. "Citizens of all political beliefs support this kind of non-partisan reform. Today's verdict supports what we've known all along: voters should choose their representatives, not the other way around."

"I am very happy, but not surprised, that the courts have recognized that our current legislative maps are designed to heavily advantage one party over the other and drown out the voices of many of Wisconsin's voters," Freshman Caucus Co-Chair Rep. Mark Spreitzer (D-Beloit) said. "I am eager to see maps and districts that are fair and allow for accurate and equal representation of everyone in this great state."

"Voters should have the right to choose their elected officials, and that choice should be a fair one, without a predetermined result," Rep. Beth Meyers (D-Bayfield) said. "Expensive attorneys hired to give an advantage to the majority party, and paid for by taxpayer funds, is a failure of our democracy."

Senator Lena C. Taylor (D-Milwaukee)

"Republicans got away with rigging three elections under illegal redistricting. Nearly every election law change Republicans enacted was geared towards keeping their party in power, including redistricting. I am grateful today for the court doing its duty to check and balance our other two branches of government after their extremist unconstitutional and irresponsible gerrymander. Every voter deserves to have their voice heard."

State Representative JoCasta Zamarripa (D – Milwaukee)

"Wisconsin's tradition of open, unbiased government was protected today, as gerrymandered legislative districts were found to be unconstitutional by a panel of federal judges. By striking down these maps, the Court has made it clear that a clean, representational democracy has no room for discrimination or dishonest practices.

"At this historic moment, we must continue to prioritize impartial democratic procedures, as well as recognize any sort of partisan deviations from this standard to ensure that all districts are fairly distributed so that Wisconsin voters can choose their representatives, not the other way around."

Senate Democratic Leader Jennifer Shilling (D-La Crosse)

"We've known for years that Republican politicians have abused their power to rig Wisconsin elections in their favor. From disenfranchising voters, limiting polling places, restricting voting hours and drawing unconstitutional legislative districts, Republican politicians have waged an unprecedented attack on our democratic values. Every voter deserves to have their voice heard and I am relieved that our judicial system is helping to hold Republicans accountable for their unconstitutional partisan power grabs."

Rep. Gordon Hintz (D-Oshkosh)

"Today's ruling is an overwhelming victory for Wisconsin voters.  The citizens of our state have demonstrated their shifting opinions over the years by voting for candidates and majorities of both parties.  These unconstitutional maps drawn in 2011 represent a direct attack on that freedom, and a successful attempt by Republicans to avoid responsiveness and accountability to their own constituents.  Now that it is clear that these actions were unconstitutional, I am hopeful that the courts will move forward in implementing maps that will better represent the geography of our state and the will of its people."

Rep. Dana Wachs (D-Eau Claire)

"I am very encouraged by today's announcement. The districts that were drawn by Republicans have greatly disenfranchised voters in Wisconsin, and it is time that we fix the maps and ensure that every vote truly counts in Wisconsin. We should let voters choose their elected officials, not the other way around.

"I commend the judges for the meticulous work that went into this decision and I look forward to a remedy that benefits not one particular party or special interest but the voters of the State of Wisconsin. Today is a great day for fairness and equity in our electoral system, and I hope that this is just the beginning of restoring Wisconsin's once proud tradition of clean and open government."

Senator Chris Larson (D-Milwaukee)

"Today's court ruling recognizes the Republican abuse of power as going too far in shutting out our neighbors' voices in elections.

"Attempts to suppress the public's voice by politically gerrymandering districts in order to weaken the voting power of targeted groups is a betrayal of our fundamental freedoms and values. The ruling today should serve as strong warning to Wisconsin and as a clear precedent to other states. If we were outsiders taking a real look at the flawed, unfair, and undemocratic voting system that one party rule has thrust upon our state, I am certain the majority of us would be shocked and outraged.

"It is important for us to remember that Republican legislators secretly drafted the district maps – including the Assembly maps now affirmed as unconstitutional – behind closed doors for months before hastily adopting them. They left little time for public input. During legal proceedings regarding specific district lines, Republicans were caught red-handed destroying evidence instead of lawfully handing it over to the judges. Hundreds of thousands of records were deleted at 'suspicious times.'"

"Walker and state Republicans have shown themselves to do anything to hold onto power. It is time we move forward with an unbiased system of redistricting to ensure the voices of all our neighbors can be heard.

"Voters should choose their politicians; politicians shouldn't choose their voters."

Senator Mark Miller (D-Monona) 

"Governor Walker and Legislative Republicans made it their priority since 2011 to suppress voter's rights at every turn. With countless changes to election laws under their watch, it is no surprise that they gerrymandered districts in their favor.

"Republicans did redistricting behind closed doors and under vows of secrecy. This secret gerrymandering robbed voters of their ability to elect the candidates of their choosing.

"Today's ruling is exceptional news for democracy and for voters. Wisconsinites had to endure three major elections being robbed of their vote. Federal courts have historically been reluctant to interfere in redistricting cases, which is a state prerogative. Wisconsin's redistricting was so outrageous that the federal court felt that it had to nullify those districts.

"Democrats are ready and willing to get to work to fix the maps so voters are no longer disenfranchised. The way we draw our districts must be changed. It is time for nonpartisan drawing of legislative maps to ensure no more elections in Wisconsin are rigged."