FBI announces $20K reward for shooting suspect, Rafael Hernandez-Maldonado
MILWAUKEE -- The FBI Milwaukee office announced on Friday, May 4 a $20,000 reward for information leading to the arrest of Rafael Hernandez-Maldonado. Officials believe someone in the Milwaukee or Waukesha areas might have information.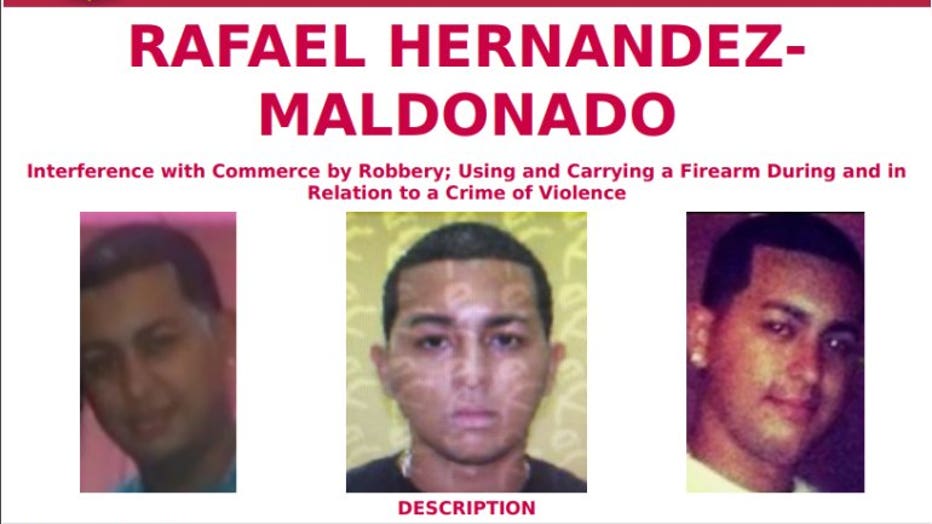 Hernandez-Maldonado is wanted for his alleged involvement in the shooting of a man in San Juan, Puerto Rico. In 2015, Hernandez-Maldonado and another individual allegedly shot the victim in his chest and face numerous times. The other individual involved in the shooting was arrested at the hospital and Hernandez-Maldonado fled. On Nov. 20, 2015, an arrest warrant was issued by the United States District Court for the District of Puerto Rico for Interference with Commerce by Robbery and Using a Firearm During and in Relation to a Crime of Violence.

Hernandez-Maldonado has ties to Orlando, Florida; Chicago, Illinois; Milwaukee and Waukesha, Wisconsin; and Puerto Rico.

Hernandez-Maldonado is described as a male, Hispanic, 5'9" tall, 180 pounds with brown hair and brown eyes. He may have a scar on his left cheek. Officials say he also goes by the names Bebo and Chucho Gonzalez.

If you have any information concerning this case, you're urged to call the FBI Milwaukee office at 414-276-4684.