Farm-to-fork fiasco: Hundreds of customers owed thousands from Alexander King Farms


GENESEO, Ill. — Many would call it a farm-to-fork failure. A business that offered high-quality meat straight from the farm ended up leaving hundreds of its customers in the lurch. Now, the customers want the owner held accountable.

"It sounded really, really neat," said Jamie Blosmore, a customer of Alexander King Farms.

Blosmore never thought she'd being pouring over documents in her kitchen with FOX6's Contact 6.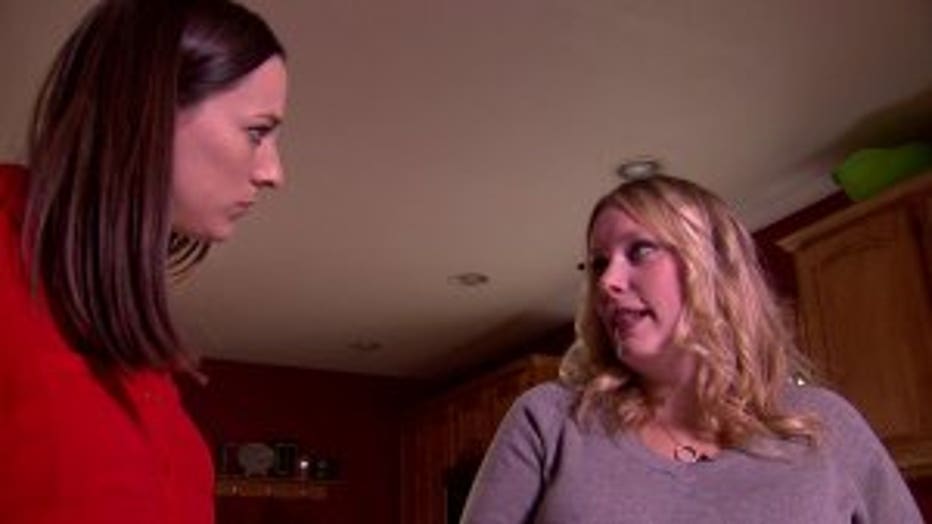 Jamie Blosmore shares her experience with Alexander King Farms with Contact 6's Jenna Sachs.


"I watch FOX6 and I see the Contact 6 reports. I'm like 'Are you kidding me? This happened to me?'" Blosmore said.

A Facebook advertisement lead Blosmore to a website for Alexander King Farms based in Geneseo, Illinois.

The pictures on the website were vibrant and the reviews were positively glowing.

"The cuts and selection of the different butchering options you could choose were really appealing," Blosmore recalled.

Here's the business worked:  Blosmore had the option of reserving a hog or half hog living on a farm. Then, she'd be contacted when the hog went to locker for processing.

"We paid $310 in full for the hog," Blosmore said.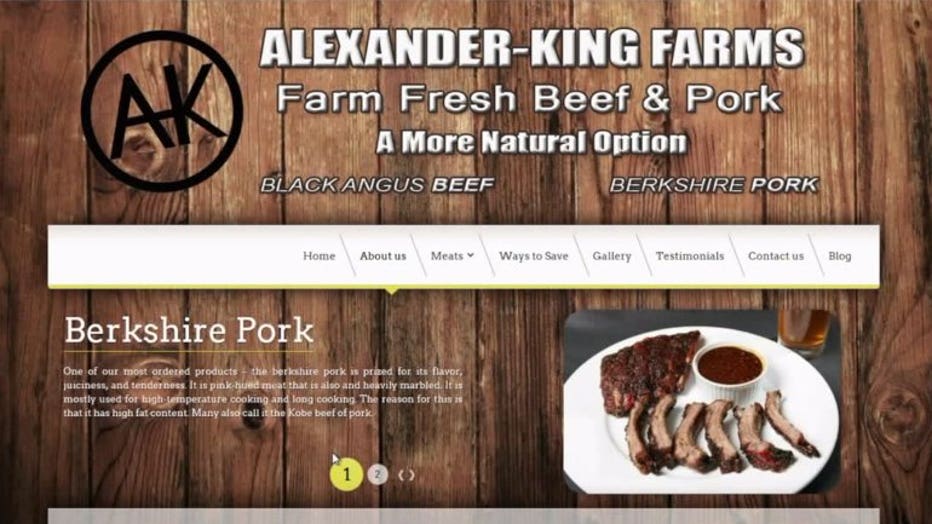 Alexander King Farms website


Months later, she hadn't heard anything.

When Blosmore's husband called, he was told the hog was heading to locker and it was time to pay the processing fee.

"And then our processing fee was $260 dollars," Blosmore said.

They paid that too and, then, never heard from Alexander King Farms again.

They're not alone.

"I paid and then nothing after that," former customer Angie Brost told Contact 6.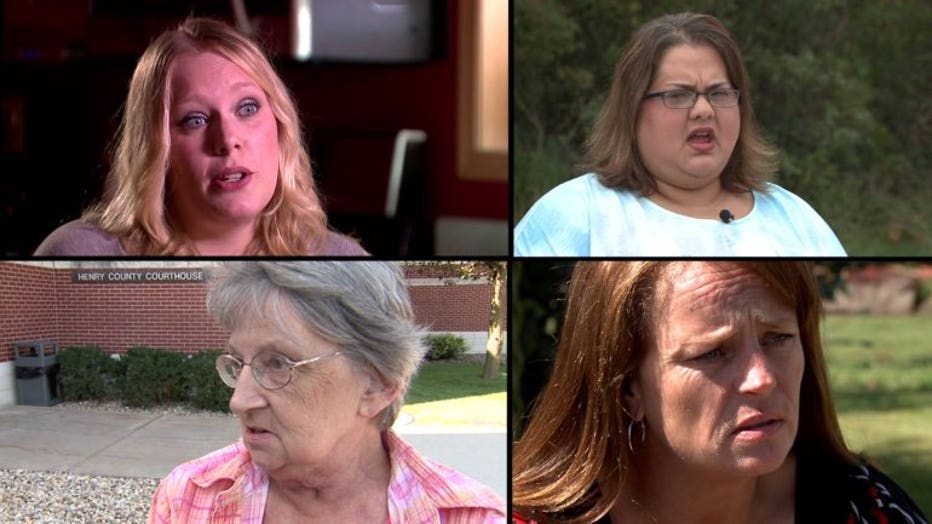 FOX6's Contact 6 spoke to several individuals who had issues with Alexander King Farms.


In the last year, the Better Business Bureau has received  more than 300 complaints against the F-rated Alexander King Farms from people in 16 states.

"I got lied to. I got took," said former customer Helen Nelson.

At least 70 of the complaints against Alexander King Farms are from people in Wisconsin.

"I can tell you customers spent anywhere from $200 to $600 upfront and many paying a lot more," explained Lisa Schiller of the Wisconsin Better Business Bureau.

Contact 6 went to Geneseo and found the Alexander King Farms storefront empty.

The Henry County, Illinois Sheriff's Office has 162 complaints against the owner, Beth Alexander, and claims of money owed reaching $83,850.

Tammy Milem let Alexander sublet space for her pigs on Milem's farm.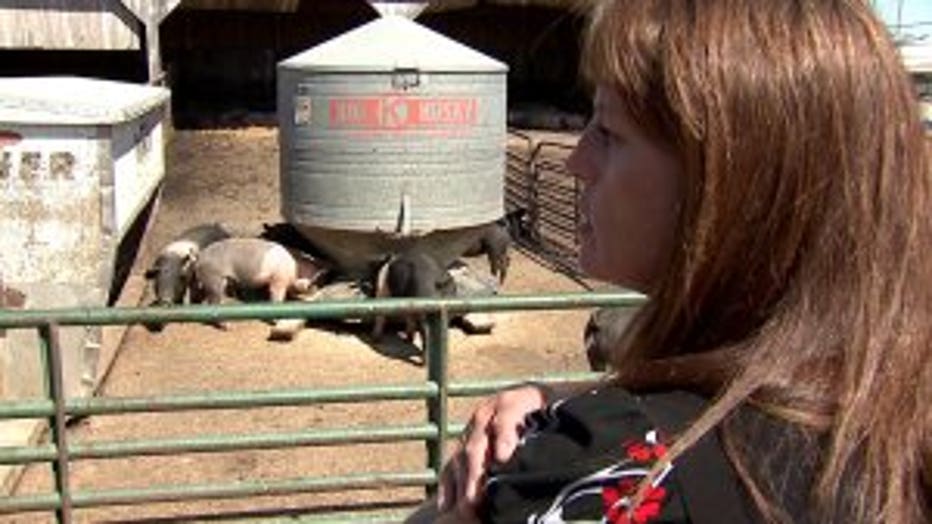 Tammy Milem of Milem's Farms sublet space to Alexander King Farms' owner, Beth Alexander.


"Back when this started they were just dropping dead left and right…she flat out refused to take care of her pigs," Milem said.

Milem says the pigs she got from Alexander were sick from the get-go.

"She hurt our business so bad. We had to just clean house and we had to start all over," Milem said.

Milem sued Alexander, but may not see any of the money she's owed.

Alexander may file for bankruptcy.

"We can't discuss the particulars of this matter," Justin Raver, Alexander's attorney, told Contact 6's Jenna Sachs.

Contact 6 caught up with Alexander outside the Henry County courthouse, but her attorney did most of the talking.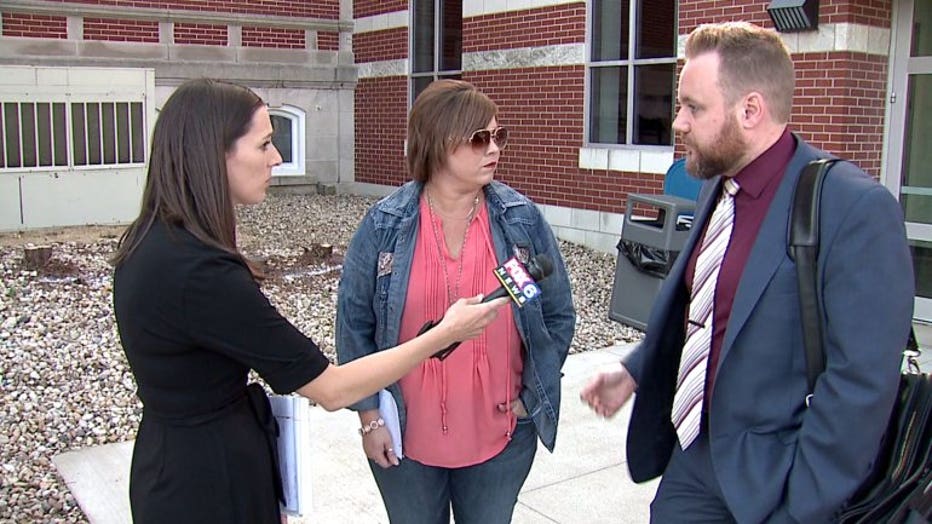 Contact 6's Jenna Sachs discusses complaints against Alexander King Farms with Beth Alexander and her attorney, Justin Raver.


"There's no malice here. There's no intent and no deceptive practices. It's a business that failed," Raver explained.

In an e-mail, Alexander's attorney offered more information, writing:

"This is a case where a company grew too fast in response to tremendous interest via social media. They over-extended due to their too fast growth, and when operating funding was removed they were unable to meet their overhead and crashed. As a result many orders were left unfulfilled.

There have been many misconceptions surrounding this business. The company did not take orders knowing they could not deliver. Though many innocent people lost money as a result, there doesn't appear to be any fraud. Just poor organization and a very fast failure.

In regard to paying back individuals, efforts have been made to process refunds from the credit card system when available. Unfortunately, at this time Bethany is in no position to refund personally. Hence the potential bankruptcy. Through bankruptcy procedure, aggrieved people will be given an opportunity to make claims and hopefully will receive some compensation. The exact amount of compensation is unknown at this time and I will not venture to guess as it would be pure speculation. Bankruptcy procedures and rules will be followed to ensure that the process is legally fair to everyone."

A Facebook page run by Milem called, "People Against Alexander King Farms" claims there are more than 800 disgruntled former customers who are owed more than $350,000. Contact 6 couldn't verify the numbers on the Facebook page.

When asked, Alexander wouldn't talk about the amount of money owned.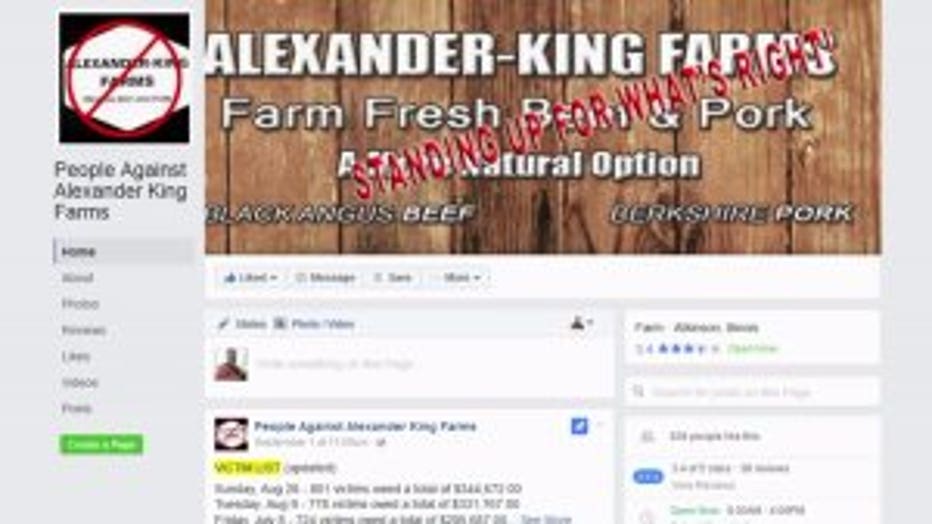 Facebook page run by Tammy Milem called, "People Against Alexander King Farms."


"I'm so sorry that it didn't turn out different than it did," Alexander said.

Contact 6 asked Alexander if she has anything to say to the hundreds of people who claim she owes them money or meat.

"I hope we can make it right," Alexander said.

But, her former customers are skeptical. They say she's never reached out to them to explain the situation or to apologize.

"A lot of people want her to answer -- want her to be held accountable for what she's done," Milem said.

It's not just the customers who are upset. There are two meat lockers that say Alexander owes them $50,000.

Alexander has not been criminally charged, but the Illinois Attorney General has an active investigation underway. The Henry County Sheriff's Office does as well and a detective told Contact 6 that Alexander refuses to speak with him.

Remember if you plan on buying items online, be cautious — especially if you've never purchased something from the website before. It's important to do your research and be skeptical of any reviews posted.

If you do plan to make a purchase, pay with a credit card so you have a better chance of getting your money back if you need make a fraud claim.