Family reunites with man who helped save young girl adrift on Lake Michigan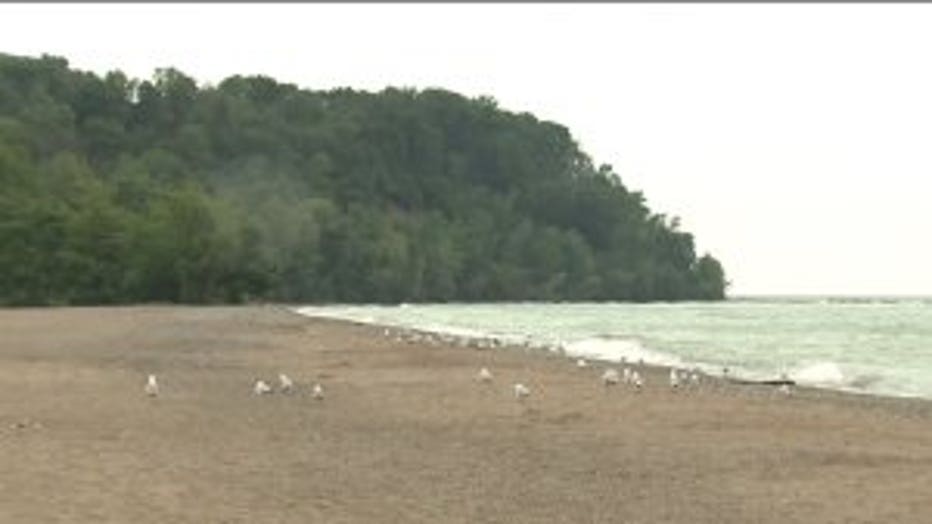 MILWAUKEE -- A Father's Day at the beach nearly ended with a teen drowning in Lake Michigan. Quick thinking by beach goers at Grant Park saved the day.

"It was our first time being down here, and that's when everything went crazy," said Tamika Lucas.

Tamika Lucas was enjoying a picnic with family on Sunday, June 17 when suddenly her 13-year-old daughter, Anniya, needed help. A strong current caused her to drift away on an inflatable raft.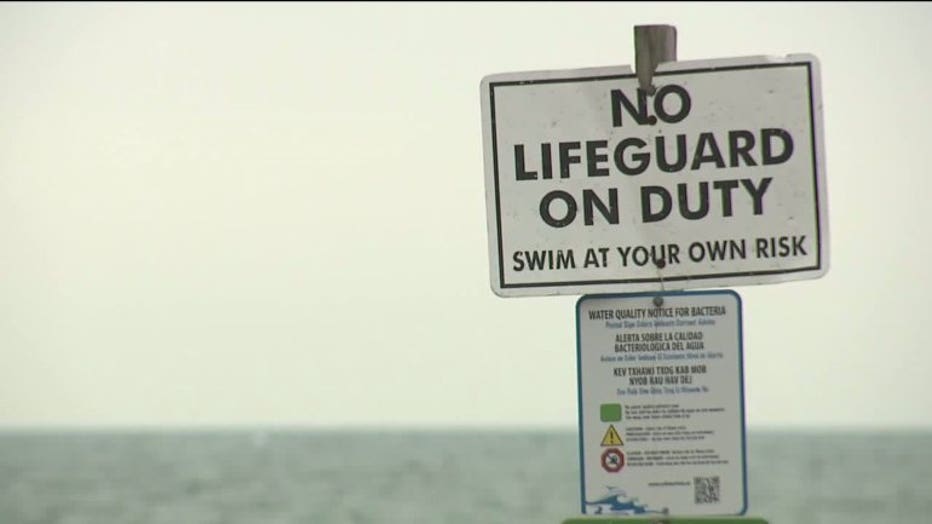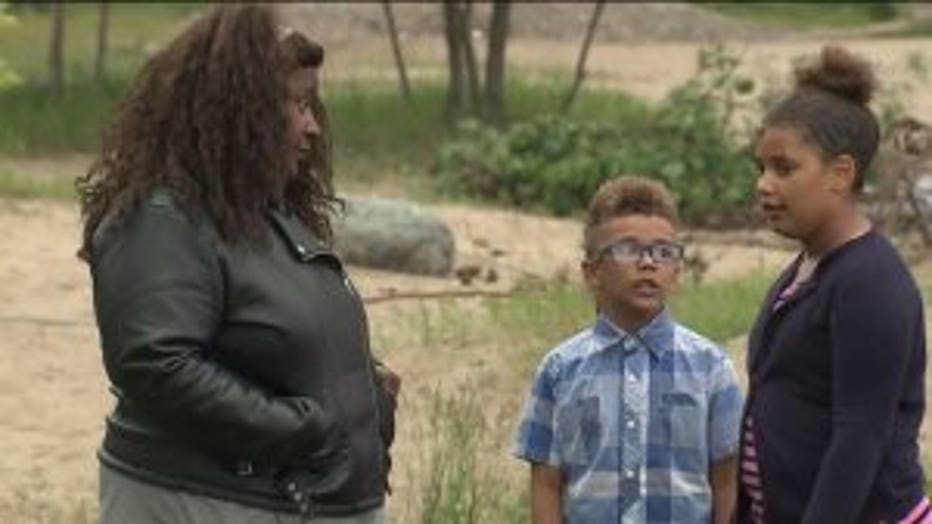 "She was scared," said Lucas. "She didn't know what to do. It was scary."

As Lucas watched her daughter struggle to stay afloat, on the beach Luis Garcia and his brother-in-law, rushed to help.

"We just ran, got on the jet ski, went," said Garcia.

Garcia says reaching he fell in the water, grabbed the girl and then was towed in by his in-law's jet ski.

"I was like just go, just go, just go. I got her," said Garcia. "I just picked her up. She passed out in my arms."

After being helped by EMTs and a trip to the hospital, the girl was OK.

In the chaos, Lucas says she was not able to show her gratitude. With help from FOX6 News, a surprise reunion took place Thursday, June 21.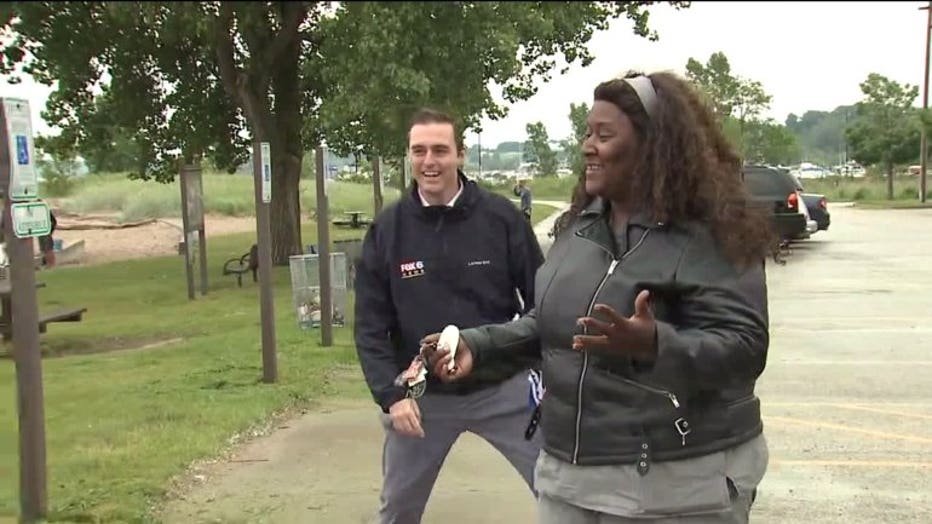 Lucas brought her whole family, who were unaware the meeting would take place. It was a chance to talk about the scariest day of their lives and say thank you.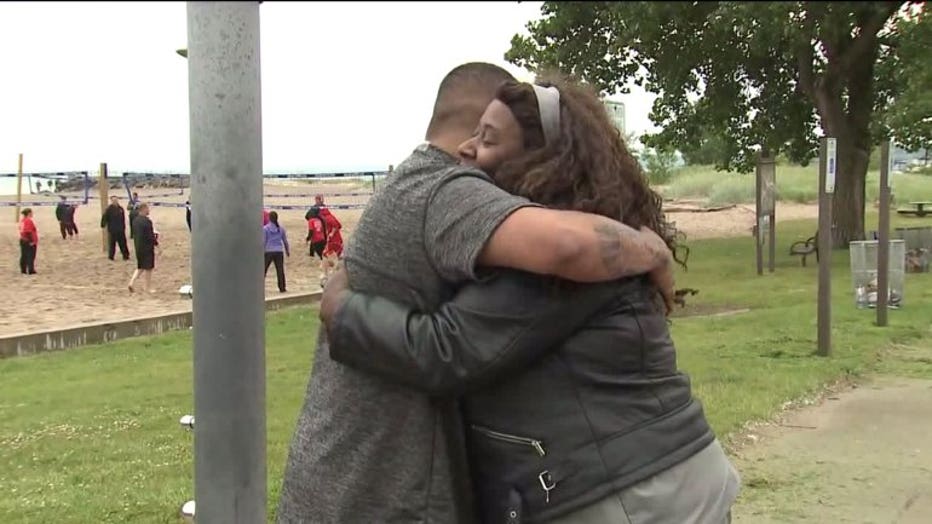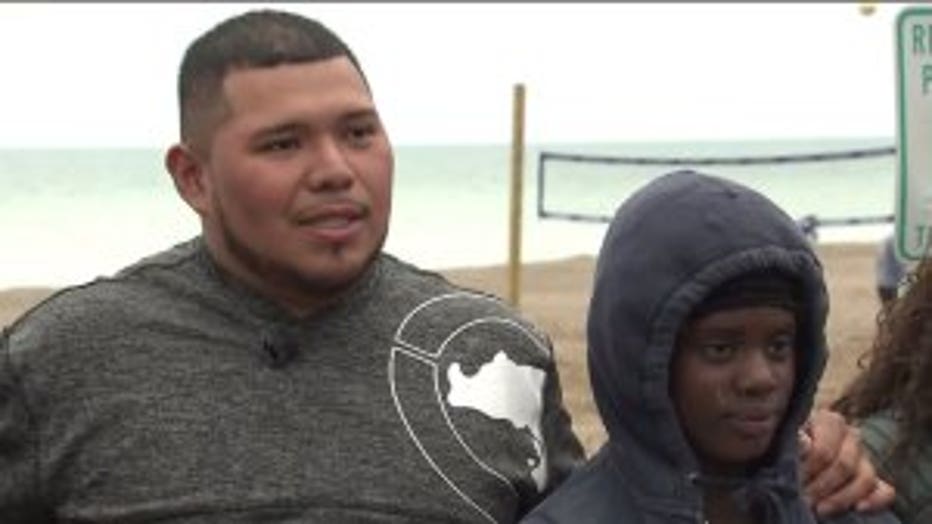 "If it wasn't for him, my baby would not be here at all," said Lucas. "I truly am grateful. You saved by 13-year-old daughter's life."

Strangers forever connected by what happened on a powerful lake, showing compassion may be the greatest strength of all.

Garcia says he is a father and not a hero; he was just helping out a neighbor. The family of the teen wants to thank the others who help that day, including a man in a kayak and Garcia's brother-in-law.

Good reminder of the currents: inflatables really should not be used on Lake Michigan.