Family of inmate who died of dehydration filing lawsuit against Sheriff Clarke, staff


MILWAUKEE --  The children of Terrill Thomas are now filing a federal civil lawsuit against Milwaukee County Sheriff David Clarke and staff.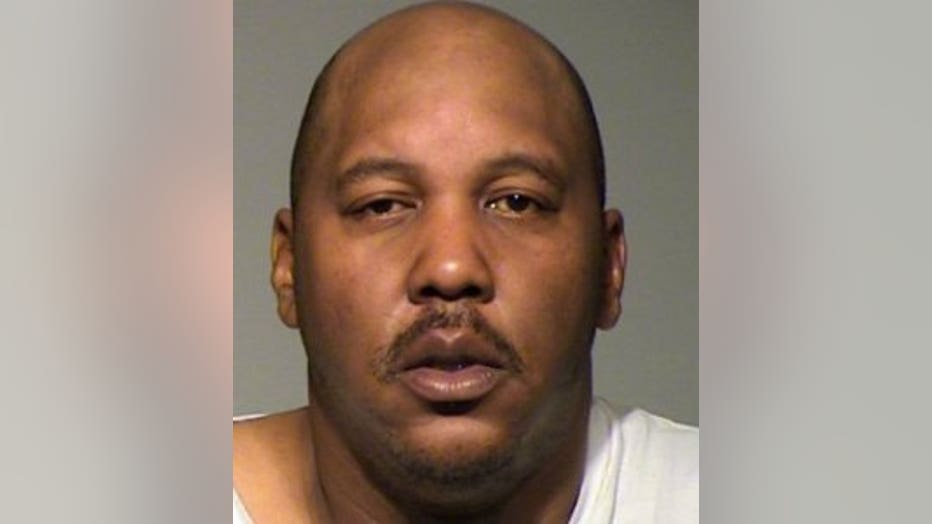 Terrill Thomas was one of four people (including a newborn) to die at the Milwaukee County Jail within a six-month period in 2016.

It's been almost a year since 38-year-old Thomas died of dehydration inside his cell. He was jailed in connection with a shooting inside the Potawatomi Hotel & Casino in April of 2016. He faced felony charges in the case, but on April 24th, he was found dead from dehydration inside his cell -- his death ruled a homicide.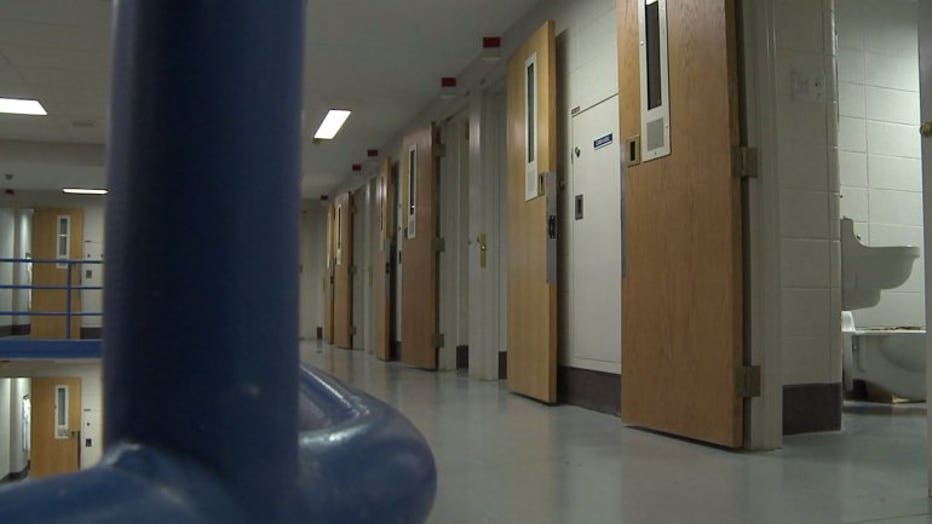 Now, a federal lawsuit filed by his family alleges he was subjected to a form of torture. Thomas' son is demanding justice.

"I expect the people who did this to my father to come out from under the blanket... and be held accountable for it," said Terrill Thomas Jr., son of Terrill Thomas.




The lawsuit claims Thomas was sent to solitary confinement and correction officers shut off his water. It's alleged jail staff is repeatedly ignored his cries for water.

Thomas' family is suing Milwaukee County Sheriff David Clarke, and members of his staff.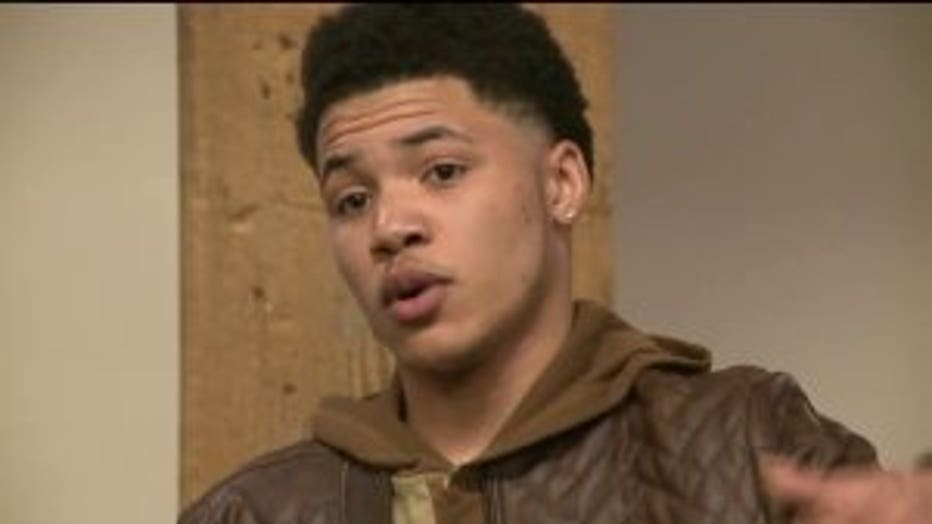 "It takes at least five hours at minimum and sometimes days to get dehydrated; you have nausea, vomiting, hallucinations," said Attorney Walter. W. Stern.

Thomas Jr.'s mother also expressed her outrage.

"It's very rough because I take on double the role. It's difficult to comprehend how someone can take away the major source that the body needs which is water," said Kimbery Perry, mother of Terrill Thomas Jr.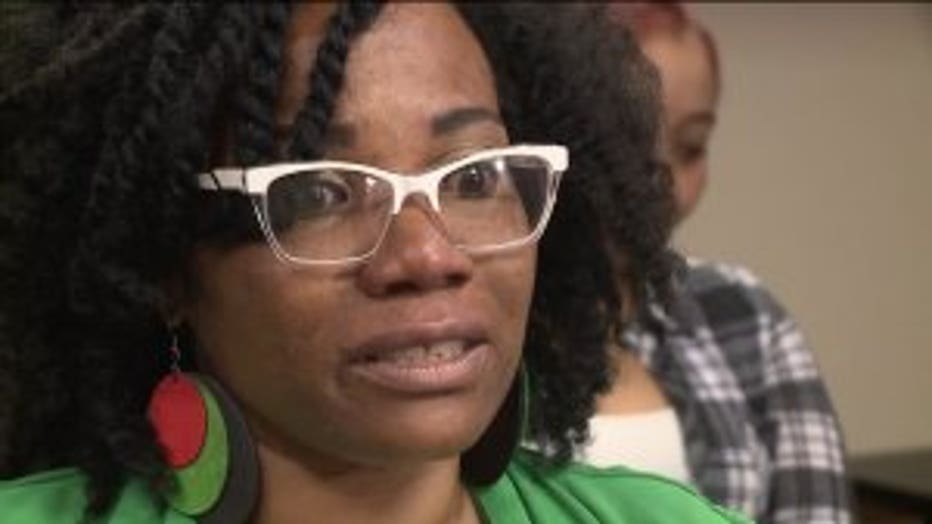 The family's attorney also criticized the inquest requested in February by the Milwaukee County District Attorney's Office, saying that legal process is not enough.

"An inquest to me, well dog and pony show it doesn't have any teeth," said Stern.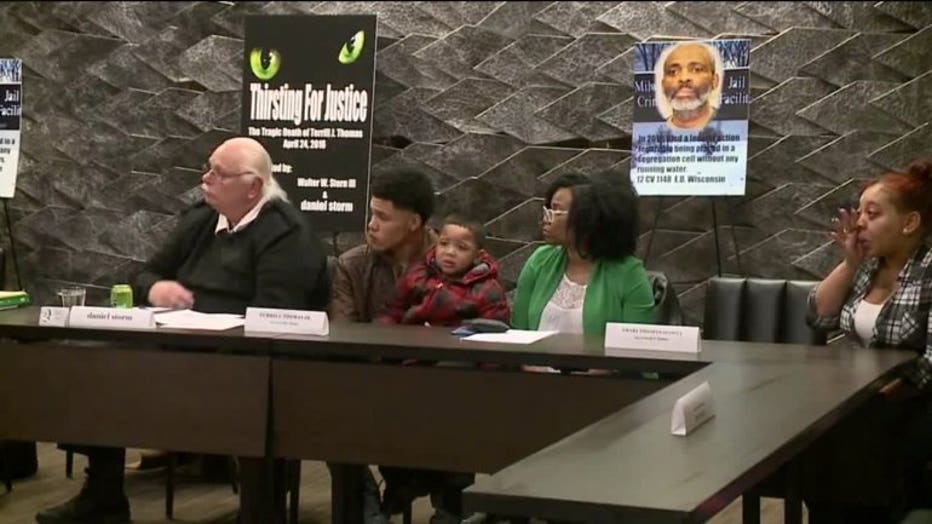 Others present at Friday's news conference allege they have loved ones who were also mistreated in the jail and plan on filing lawsuits of their own. Some shared their own stories.

"There was inmates there that was praying that couldn't wait to get out of the country to get to prison, and I didn't understand it. Then every day that went by I understood it. Honesty, I'd rather die before I go back to jail," said a speaker.

A county official made a statement to the Associated Press saying they take lawsuits seriously and they can't comment on pending litigation.

Sheriff Clarke sent the following statement:

"I have nearly 1000 inmates. I don't know all their names but is this the guy who was in custody for shooting up the Potawatomi Casino causing one man to be hit by gunfire while in possession of a firearm by a career convicted felon?" Clarke said. "The media never reports that in stories about him. If that is him, then at least I know who you are talking about."