"Family is the most important thing:" Sisters, separated into foster care in 1937 reunite after 78 years!


MILWAUKEE (WITI) -- Eight children were separated by family services in 1937 after they were found to be living in deplorable conditions, and today, just two are still living. Elizabeth Keller and Shirley Bridge hadn't seen one another since they were eight and two years old, respectively. FOX6 was there as they came together again -- 78 years later!

The reunion took place at the Cameo Nursing Home at 27th and Ramsey this weekend. 86-year-old Elizabeth Keller met her younger sister, 80-year-old Shirley Bridge for the first time since 1937.

"I said 'Mom, your little sister is here to see you!' And she said 'well, let's go down and see her!'" Elizabeth's son, Daniel Riley told FOX6 News.

"This was important for my Aunt Shirley to find my mother. Out of the eight siblings in the family, my mother and Shirley are the only ones living yet," Riley said.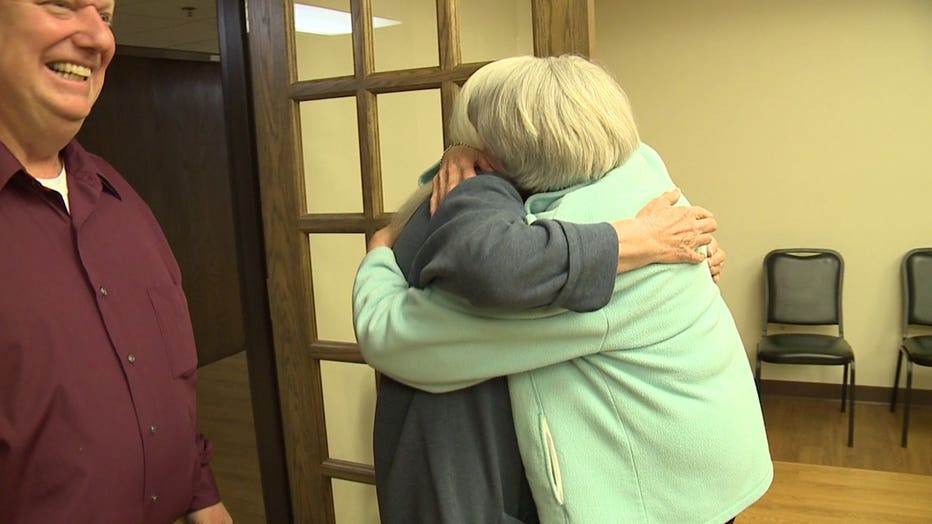 Sisters Elizabeth and Shirley


Riley says his mother suffers from dementia, but that didn't matter when it came to this meeting.




"As sick as my mom is with the dementia, she really responded. Meeting her sister, her sister's children -- it just cut right through the sickness," Riley said.

Shirley says she was adopted twice after the children were separated by family services.

"So I kept having to change my name. And then I got married and I had to change it again. Now it's stayed that way," Shirley said.

"Some of the old pictures -- you can tell we're all from the same family!" Riley said.

Riley had this to say after seeing his mom be reunited with her sister.

"It just shows you family is the most important thing in life when it comes down to it. New or old family. It's always good to have family," Elizabeth's son said.

One thing the sisters had in common over the years was an interest in the medical field. Elizabeth became a medical assistant and Shirley became a nurse.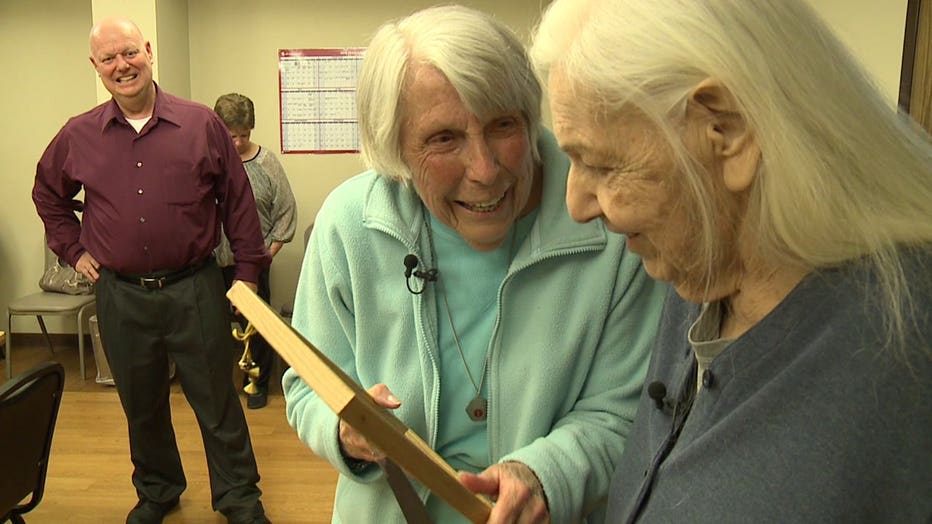 Sisters Elizabeth and Shirley