Families of 3 people killed by same Wauwatosa police officer protest, file complaints


WAUWATOSA -- All over Wauwatosa on Thursday, June 18, calls for justice could be heard as the families of three people -- all of whom were killed by the same Wauwatosa police officer -- filed citizen complaints.

"Every day you're going to grieve," said Jay Anderson Sr. "You're going to grieve every day."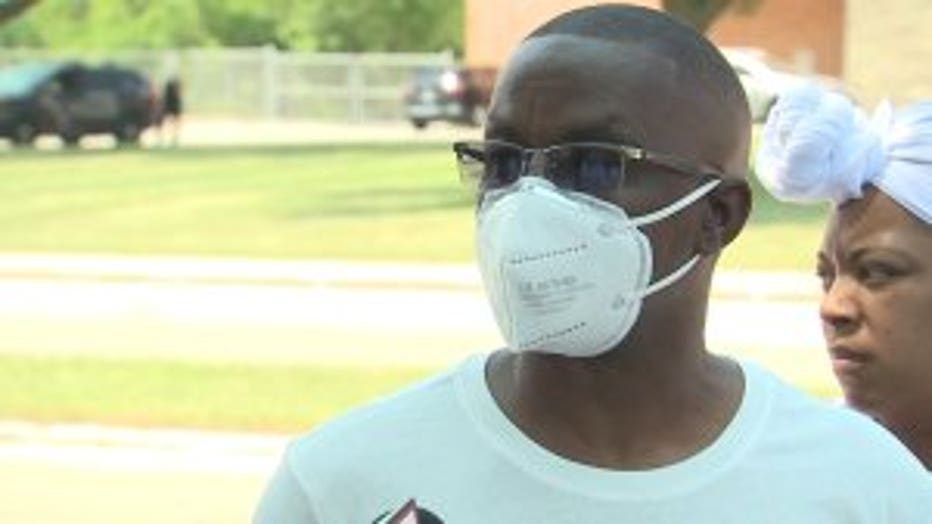 Four years after Jay Anderson Jr.'s death, his family filed a citizen complaint against the officer who killed him. They say Wauwatosa Police Officer Joseph Mensah has killed three people in five years while on duty.

Thursday afternoon, the families of those three traveled from separate locations to Wauwatosa City Hall to file open records requests.

"Murder does not have a statute of limitations," Attorney Kimberly Motley said.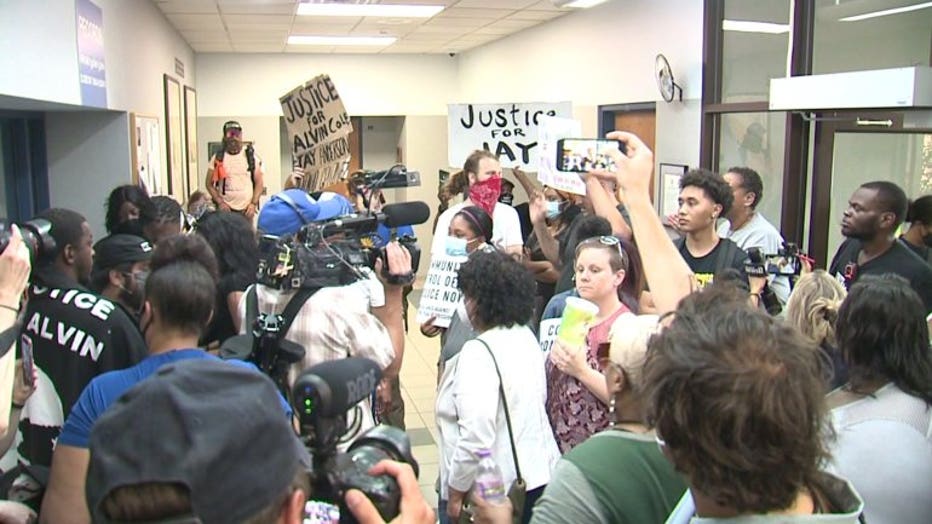 Families of Alvin Cole, Jay Anderson Jr. and Antonio Gonzales protest in Wauwatosa


Their message was also taken to the Wauwatosa Police Department. Protesters demanded Mensah's badge -- and criminal charges.

"I thought it was to protect and serve. That's what he didn't do. He'd rather pull the trigger than protect and serve," said Anderson Sr.

In 2015, Mensah killed Antonio Gonzales after, police said, came at officers with a sword.

Anderson Jr. was shot and killed by Mensah while sitting in his car at Madison Park in June 2016. Police said Anderson Jr. had a gun.


Footage from shooting of Jay Anderson Jr.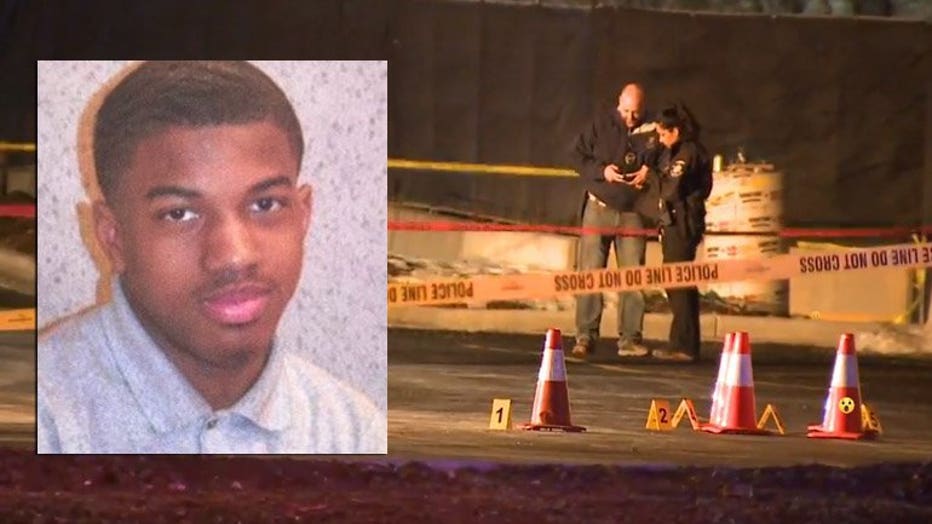 Alvin Cole, scene of officer-involved shooting


Alvin Cole was killed near Mayfair Mall on Feb. 2, 2020. Police said Cole fired a gun himself before Mensah returned fire.

Prosecutors ruled that Mensah's use of force in the Gonzales and Anderson cases were justified. Mensah is currently on administrative duty while the Milwaukee County District Attorney's Office reviews the Cole case.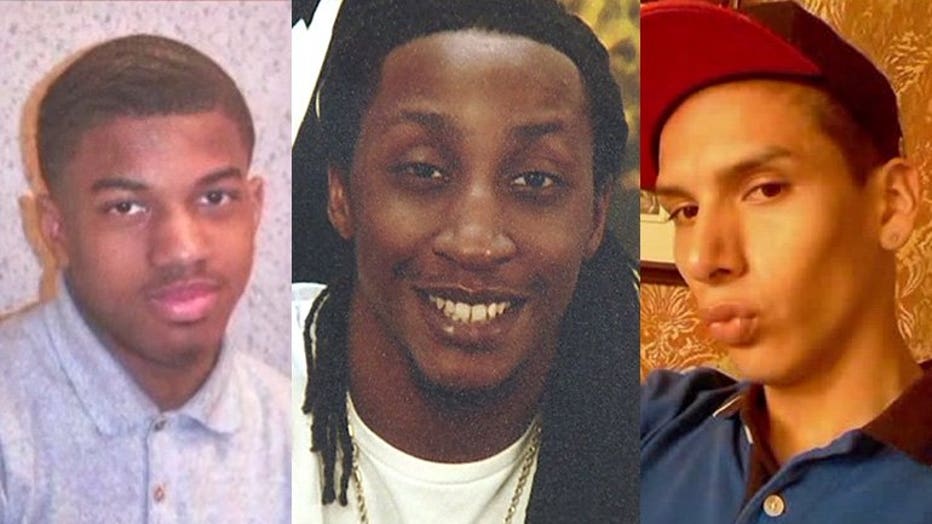 (L-R): Alvin Cole, Jay Anderson Jr., Antonio Gonzales


"Wauwatosa is a community that is about 20 square miles long," Motley said. "There's only about 49,000 residents here. This isn't a particularly crime-ridden city. But this guy is really raising your stats."

The police department had no additional comments on Thursday. One officer came out to speak with the Anderson family and attorney, only to explain that the police chief, Barry Weber, was unavailable to speak with them at the time.




The three families marched in protest on Thursday, ending at Mayfair Mall, brought together by a connection they wish they did not have.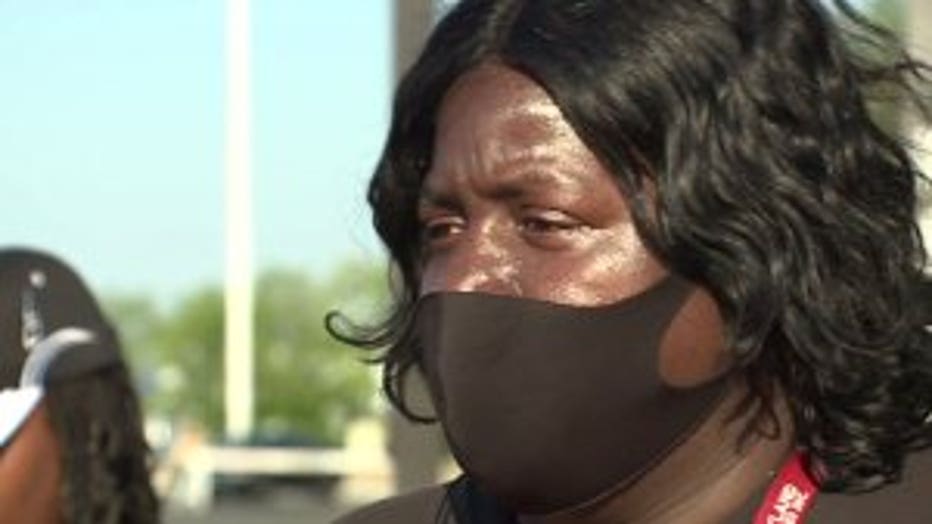 "It's very hard to here where my baby had his last breath," Tracy Cole, Alvin's mother, said. "My son was my baby boy."

Cole stood Thursday where her 17-year-old son was fatally shot.

"Because you got a gun and badge doesn't mean you're above the law," said Cole.

In 2015, following the fatal shooting of Gonzales, Mensah was not charged -- nor was he following Anderson Jr.'s in 2016. Both shootings were investigated and ruled justified.

"I need justice for my little boy," Gonzales' mother said.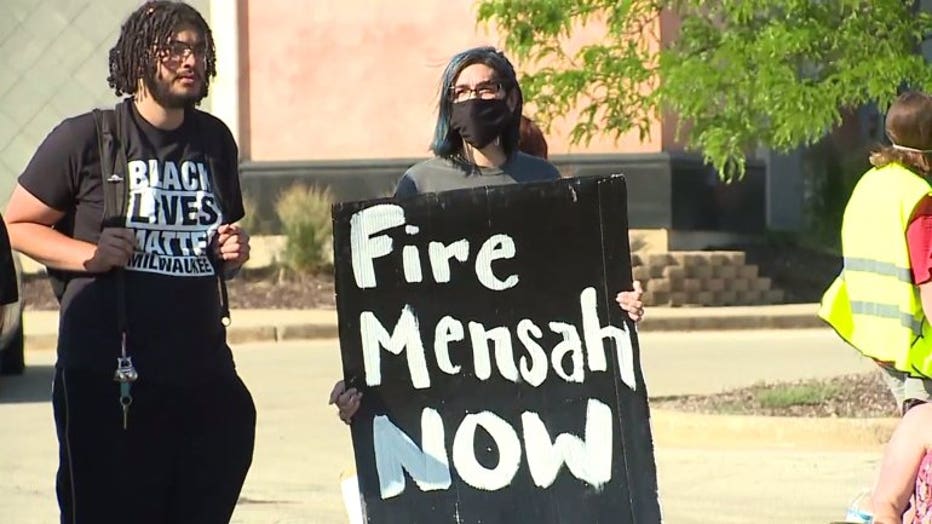 Protesters call for firing of Wauwatosa Police Officer Joseph Mensah


Motley is representing two of the families -- the Andersons and the Coles -- and called on the Wauwatosa police chief to hold Mensah accountable.

"In that time (Mensah) killed three people, and Chief Weber refuses to find him accountable, refuses to hold him accountable, refuses to fire him," Motley said.

In addition to wanting Mensah fired and criminally charged, family said they want all Wauwatosa police officers to wear body cameras to hold every officer accountable.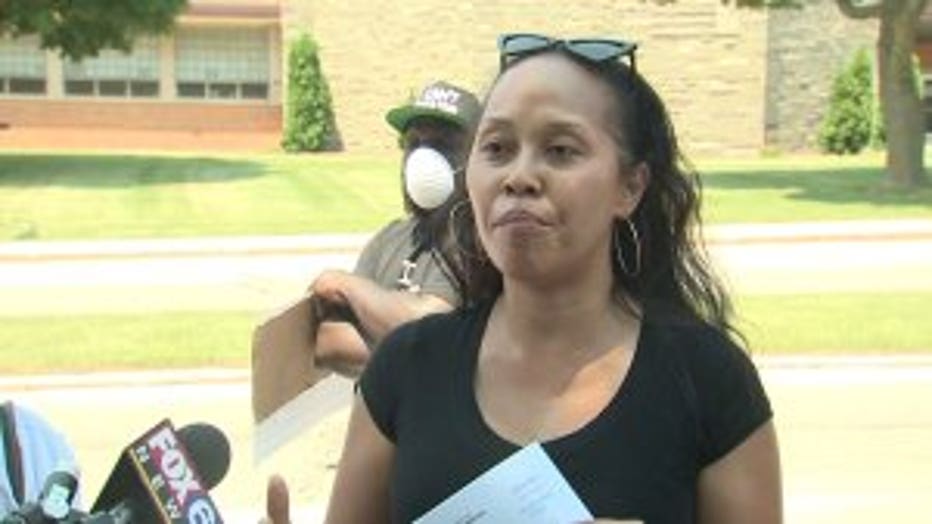 "Many people in this country feel like abused children -- that if you're a black person and have a gun, you deserved to be shot dead. And that's not the law and that's not reality," said Motley.

Last week, the Wauwatosa Police Department issued a statement saying it remains committed to being "open and transparent" in the ongoing Cole investigation.