Fallen Korean War soldier laid to rest in Wisconsin hometown
JANESVILLE — A U.S. Army solider finally has been laid to rest in his Wisconsin hometown, 65 years after he was killed in the Korean War.

Cpl. Donald Hendrickson was buried Saturday at Oak Hill Cemetery in Janesville. A hearse bore Hendrickson's remains to the cemetery after a memorial service at Cargill United Methodist Church. Soldiers carried his casket to its final resting place.

For decades, Hendrickson's remains lay in an unmarked grave in North Korea. The Janesville Gazette reports his remains were identified this year.

Hendrickson's niece, Barbara Truman, knew her uncle when she was 5. Truman says Hendrickson's family is "just so blessed that he's gotten the recognition."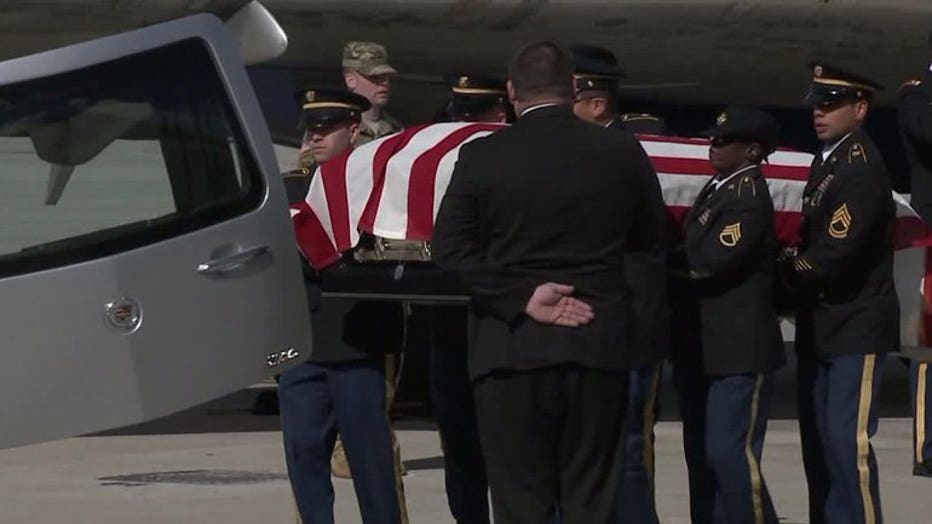 Remains of Corp. Donald Hendrickson returned to Wisconsin