Extraordinary show of support for Oak Creek Marching Band, Color Guard


OAK CREEK -- There was an extraordinary show of support at the Oak Creek High School Marching Band practice on Thursday evening, Sept. 27. This, in the wake of an accident that injured two Oak Creek seniors -- one of them is a member of the Color Guard for the Marching Knights.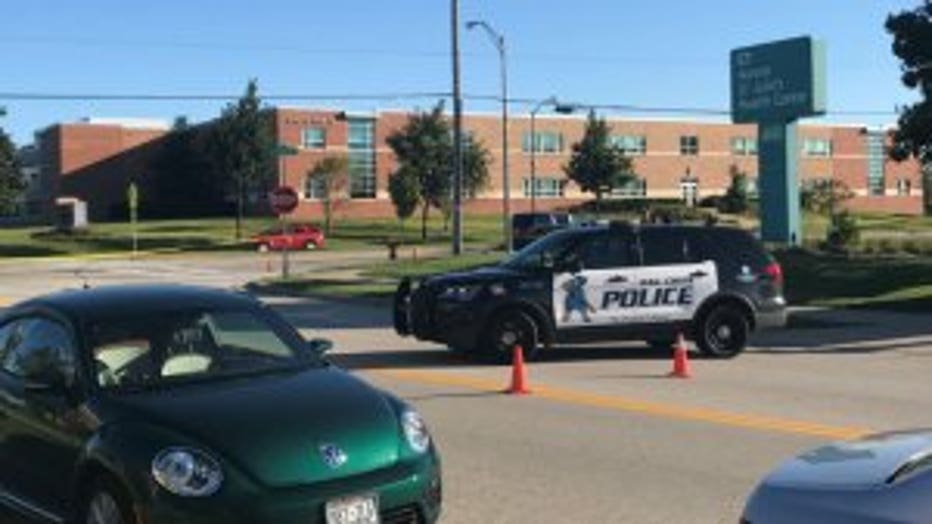 The students were struck by a vehicle on their way to school -- walking near Puetz and Mayhew Drive, just feet from the school. Officials with the Oak Creek-Franklin School District said the striking driver is an Oak Creek High School staff member who remained on scene and called for help.

When other bands heard about the crash, they wanted to help.

"It was very sad going over there," said John Poppe, Greendale Marching Band.

On Thursday evening, band students from other schools -- including Greendale High School, Franklin High School and Wauwatosa East High School -- showed up at band practice for Oak Creek to show their support for the school's marching band and color guard.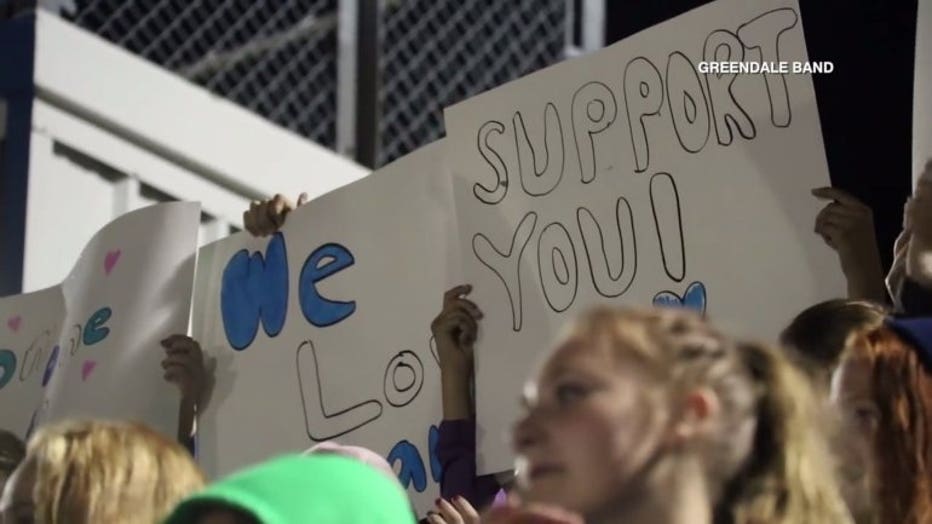 "We tried to get as many people there as possible," said Tyler Wrightsman, Greendale Marching Band.

It was a last-minute decision to offer support during a difficult time.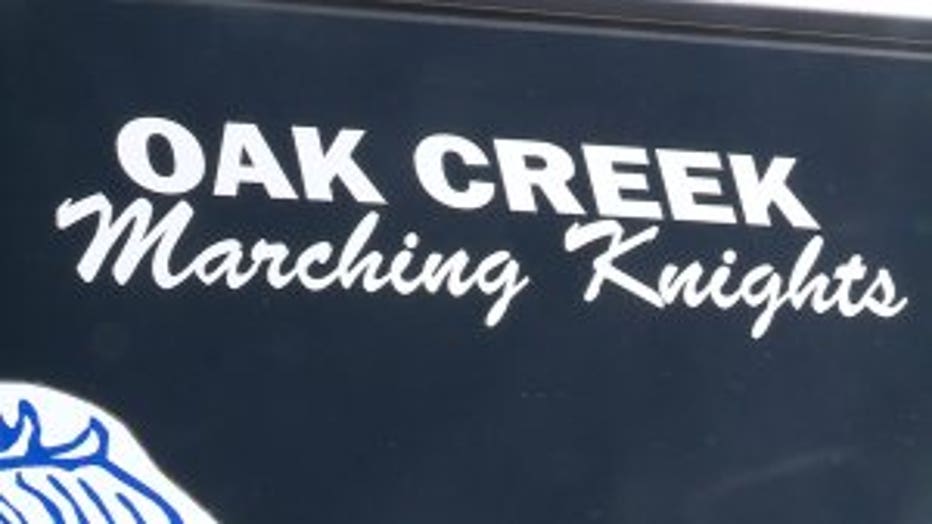 "Everyone heard about the incident of course," said Tom Reifenberg.

"It was just to show them that they are not alone in this," said Wrightsman.

For Greendale senior John Poppe, the night was unforgettable.

"It was one of my highlights of being a drum major," Poppe said. "It was remarkable how they were able to put on such a remarkable performance, regardless of the situation."

In a world of competition, the night featured a resonating tune of compassion.

"Going through something like that is more important than any score a judge can give you," said Reifenberg.

The Greendale Marching Band posted a video on its YouTube page on Friday morning, Sept. 28. It shows some of what unfolded Thursday evening -- and included the following caption:

"Marching band is about so much more than what happens between the goal lines on Friday nights and weekends. Last evening, our friends in Oak Creek needed our support. Check out this short video to catch a glimpse of what occurred last night."

Greendale Marching Band