"Extraordinary project:" New aquatic center to be built at Racine park thanks to $6.5M donation from SC Johnson


RACINE -- A $6.5 million donation from SC Johnson in Racine will help the entire community cool off. Racine County Executive Jonathan Delagrave announced on Thursday morning, July 20th plans for the construction of the SC Johnson Community Aquatic Center at Pritchard Park.

The centerpiece will be two separate swimming pools – a lap pool and an activity pool – that have almost 15,000 total square feet of water surface. Special pool features include large water slides, a water play structure, a rope course, water spray feature, and a zero-depth pool for young children. Maximum capacity at the SC Johnson Community Aquatic Center will be approximately 700 people.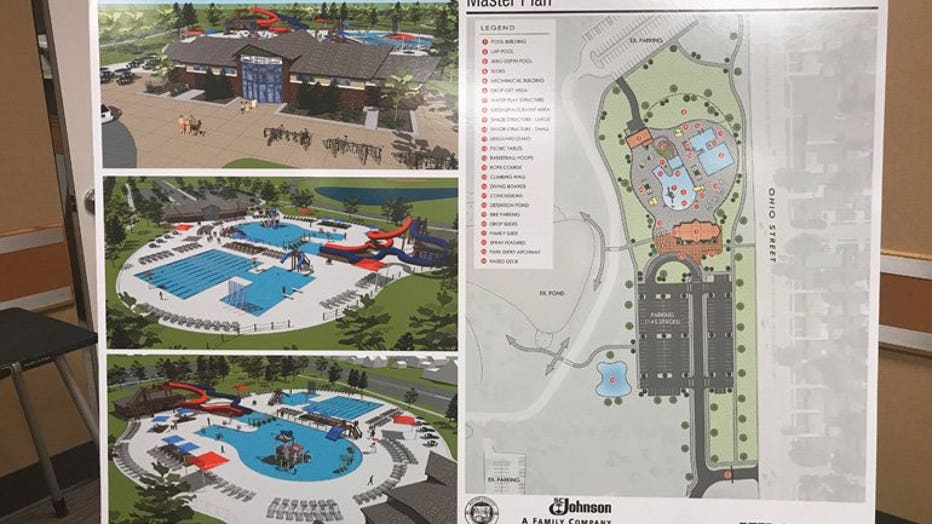 "An extraordinary project that would exceed all of our expectations for the park," said Delegrave. "The SC Johnson Community Aquatic Center will enhance our quality of life by offering fun and healthy recreational activities for all ages."

The SC Johnson Community Aquatic Center will include a 4,800 square-foot pool building with changing rooms, a concession stand and shaded lounge areas. The Racine Family YMCA will manage the facility.

PHOTO GALLERY



The SC Johnson Community Aquatic Center project is subject to approval by the Racine County Board of Supervisors. A vote is expected to occur in early August.

"It is our hope this facility will be a great source of family fun and and adventure for many people in our community for to come," said SC Johnson CEO Herbert Fisk.

The county is still considering how much daily and annual rates will be but promises it will be affordable for any family.

Groundbreaking is projected to take place this fall with the opening targeted for June 2018.

Pritchard Park is located at 2800 Ohio Street in Racine. Construction is not expected to impact Pritchard Park's hours of operation, but certain areas near the site may be closed to the public for safety reasons.