"Excited to see it:" Annual Milwaukee Christmas tree lighting ceremony brightens the city


MILWAUKEE -- City of Milwaukee officials welcomed the holiday season on a very unseasonably warm November day -- Thursday, November 17th during the annual Christmas tree lighting ceremony at City Hall.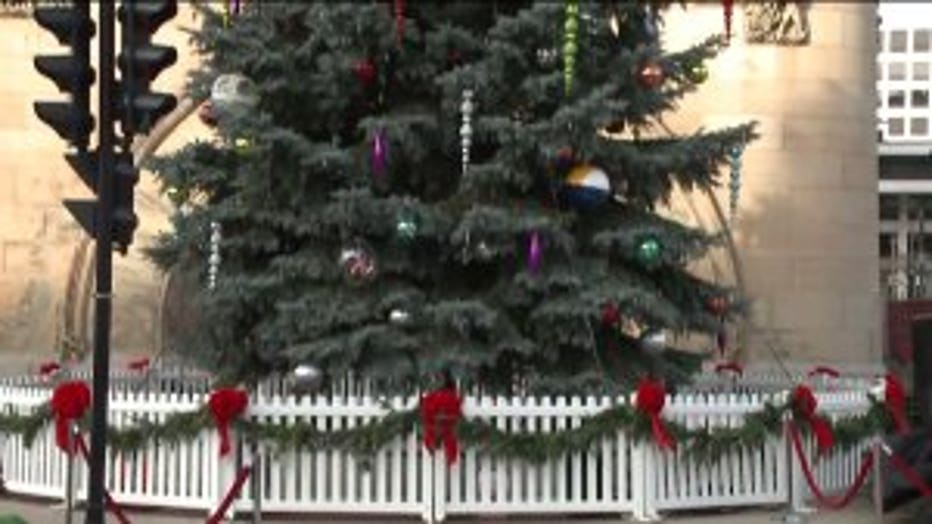 It happens every year. In fact, it's been going on for 103 years in Milwaukee -- but that didn't make this year any less special.

"Ah, I love this tree. I think everyone is going to be so excited to see it," said David Caruso, tree designer.

Caruso, owner of Dynamic Events had more than 5,000 lights and 150 ornaments to work with for the massive 38-foot Colorado Spruce.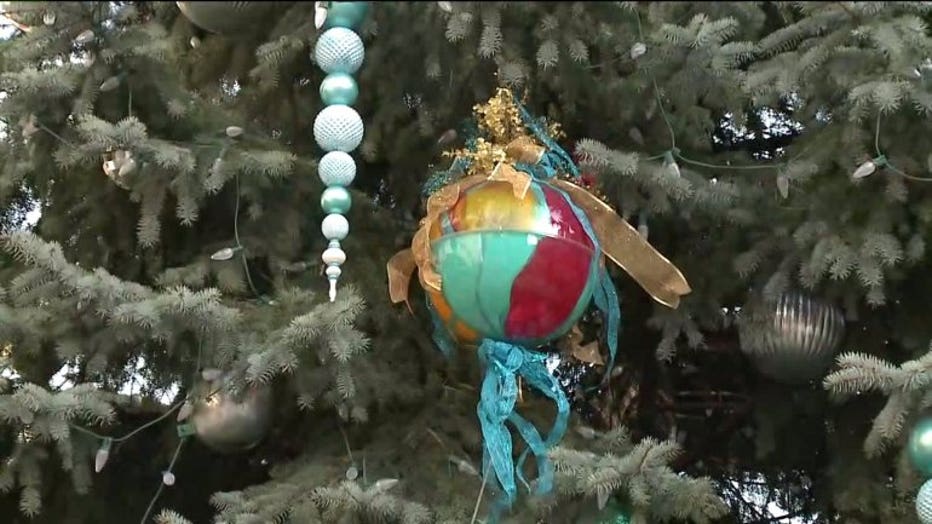 "The stars of this tree are the 12 signature ornaments that local artists created with their own creative and unique thoughts. And they really stand out as the most beautiful ornaments on the tree," Caruso said.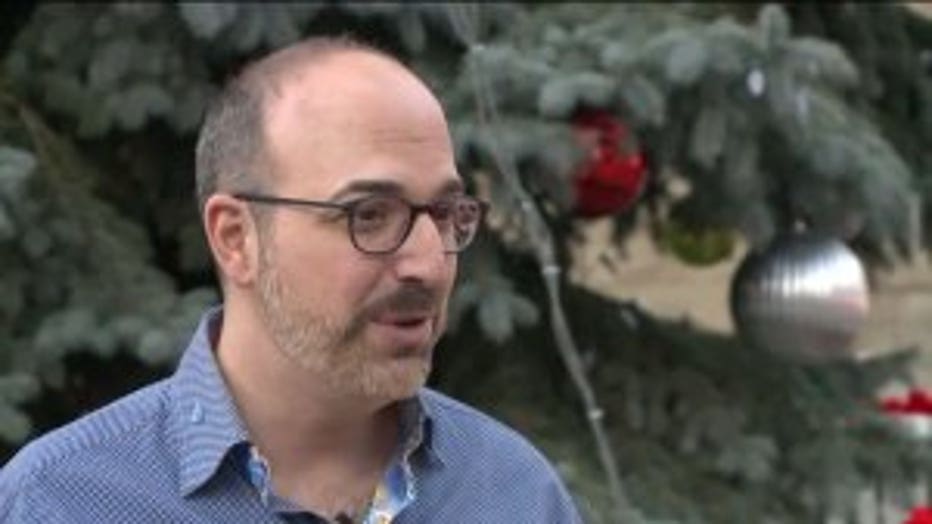 In past years, the tree has been located at Red Arrow Park. This year it returns to City Hall at the corner of Water and Wells.

The tree was donated by Rex Hayes and Annamaria Wallace. After submitting it for the past few years, it was chosen this year.

It took big ornaments to complement the big tree, and each one has a story to tell.

"What I love about this ornament is that it's filled with blessings and wishes -- little notes from her neighbors and people in the community about what Milwaukee means to them," said Caruso.

The beautiful tree was lit with the flip of a switch Thursday evening.