Ex-sheriff vs. acting sheriff: Clarke, Schmidt spar over who was in charge of jail for inmate deaths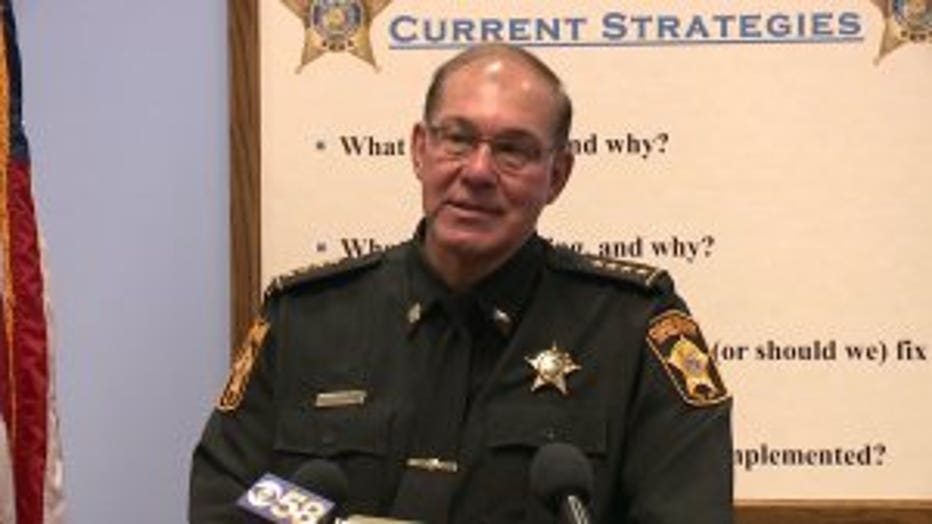 Acting Milwaukee County Sheriff Richard Schmidt


MILWAUKEE -- Milwaukee County Acting Sheriff Richard Schmidt says he tried to get a top official at the Milwaukee County Jail removed multiple times, but former Sheriff David Clarke refused.

The allegation was part of a bizarre back-and-forth between Schmidt and Clarke on WISN 1130/AM on Monday morning. Schmidt did an interview about changes he's made at the jail since seven people died there in 2016 and 2017, then Clarke called in and called Schmidt's comments "a political cheap shot."

Schmidt has been on a public relations tour of sorts as he tries to put past problems behind the Milwaukee County Sheriff's Office. Clarke resigned as sheriff in August 2017 but said Monday that Schmidt was in charge of the jail as the series of deaths occurred. Schmidt was Clarke's top inspector.

On conservative host Dan O'Donnell's show, Schmidt accused Clarke of refusing to listen when Schmidt asked for the removal of the jail's second-in-command, whom he did not name.

"Excuse me," Schmidt said after Clarke interrupted him. "I had asked for removal of the second-in-command in the jail multiple times. That fell on deaf ears."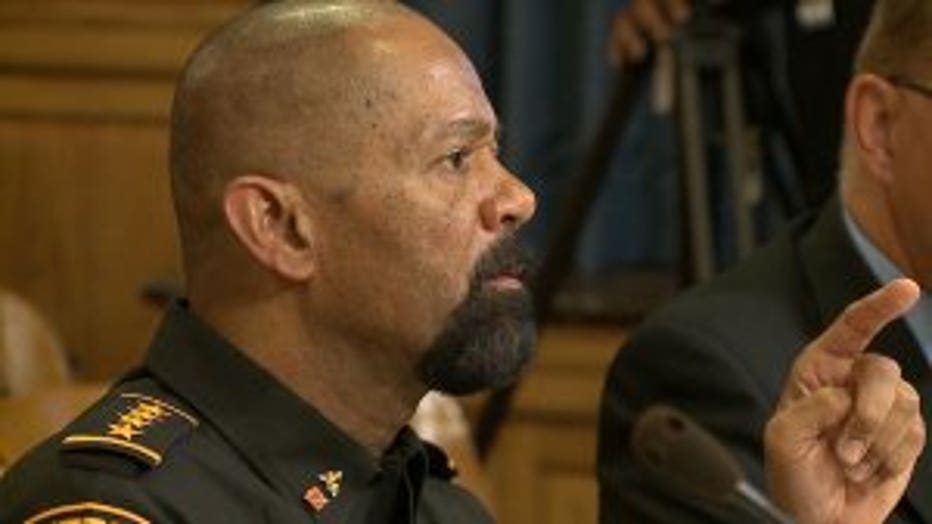 Clarke denied the accusation and said Schmidt never notified him of problems.

Schmidt has been outlining changes he's made as acting sheriff -- including an audit of correctional officer overtime and providing more mental health counseling to jail inmates. He held a media tour of the jail last week, and called into O'Donnell's show to continue making his case.

"Everything rises and falls on leadership," said Schmidt.

But when O'Donnell returned from a commercial break, Clarke called in. The former sheriff, who now lives near Washington, D.C. and says he listens to Milwaukee radio regularly, took issue with Schmidt's talk about leadership.

"He's a decent guy. He really is, or I wouldn't have put him in that position, but I don't like when he takes political cheap shots now that I'm gone to enhance his own image," said Clarke.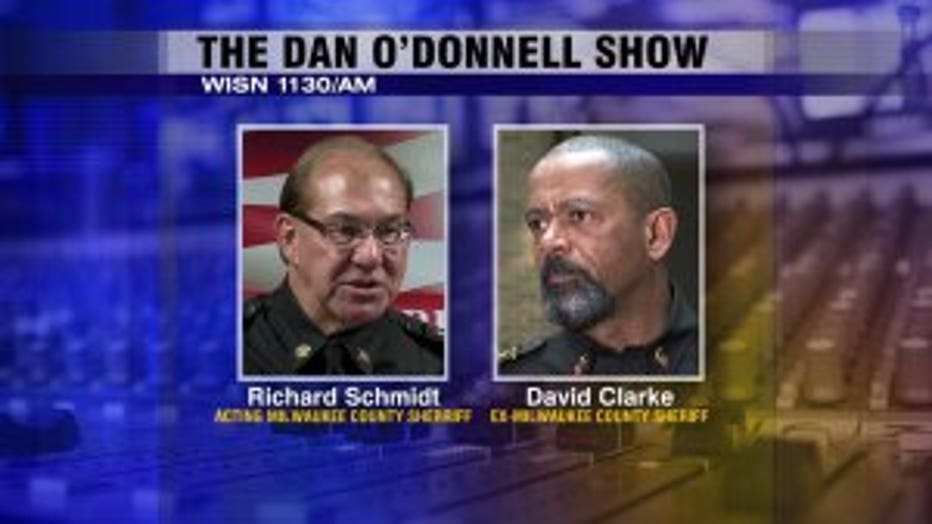 After six minutes of Clarke detailing his issues with Schmidt, the acting sheriff called back in and the two had an impromptu back-and-forth.

"You may have made that recommendation (to remove the second-in-command) but you had the authority to do it, and you didn't do it," Clarke said. "When did I not go along with one of your recommendations, Rich?"

"I recommended that multiple times. You refused to do it," Schmidt responded.

Twice, Schmidt said he didn't want to pick a fight with Clarke, even saying "I love the guy."

"I have no intentions of going after him whosoever," Schmidt said.

"It wouldn't be a wise idea, but that's cool," Clarke said, before O'Donnell ended the back-and-forth.