"Everything he's saying is a con:" Ex-broker accused of selling houses without permission


MILWAUKEE -- The City of Milwaukee wants people to buy foreclosed and abandoned houses and one Milwaukee man has been working hard to sell them. The trouble is he's not supposed to.

Gathan Anderson lost his real estate license in 2014 after a FOX6 investigation exposed his dirty deeds.

Three years later, Anderson is still selling properties without a license -- only now he's added a not-so-charitable twist.

Even in the most faithful house of worship, there are times of desperation. Earlier this year, the pastor of Pleasant Hill Missionary Baptists Church, Lester Barnes, says the church ran into financial troubles.

"We done tried to mortgage my house. We done  tried to get loans. We done tried all these things and none of that stuff worked," Barnes said about trying to solve their financial problems.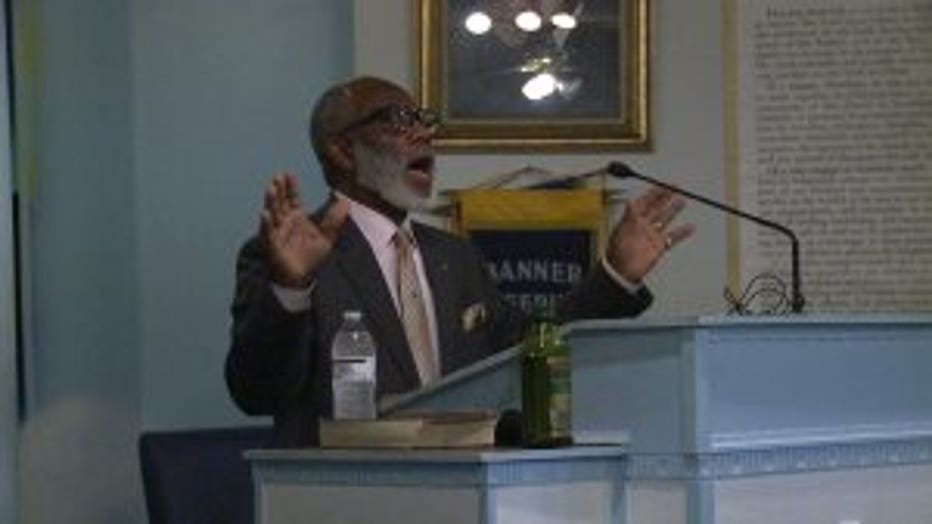 Lester Barnes, pastor of Pleasant Hill Missionary Baptist Church


Barnes' daughter, Terra Barnes-Posey, said the church needed help after an undetected water leak cost them thousands. They got behind on their taxes and the problem snowballed into a $26,000 tax bill.

They were soon introduced to a man who said his name was Cordell Anderson.

"He promised us that he could get the money," Barnes recalled.

Anderson had a plan to save the church.

"He told us that he had a property. He has properties all over the City of Milwaukee," Barnes-Posey said.

Anderson said if they bought a house on North 9th Street from him, they could use it as collateral for a high-interest loan from one of his associates. He said they could use that loan to pay off the church debt.

"He kept using the term 'hard money lender,'" Barnes-Posey said.

Barnes says he knew it was a risky proposition.

"Something's not right about this guy. This guy's not legit," the pastor remembered thinking.

But, Barnes says one thing gave him comfort. Anderson claimed he was working out the deal with the City of Milwaukee.

The FOX6 Investigators spoke with Amy Turim with the Milwaukee Department of City Development about the deal Barnes had with Anderson. She says she tried to warn Barnes to tread carefully.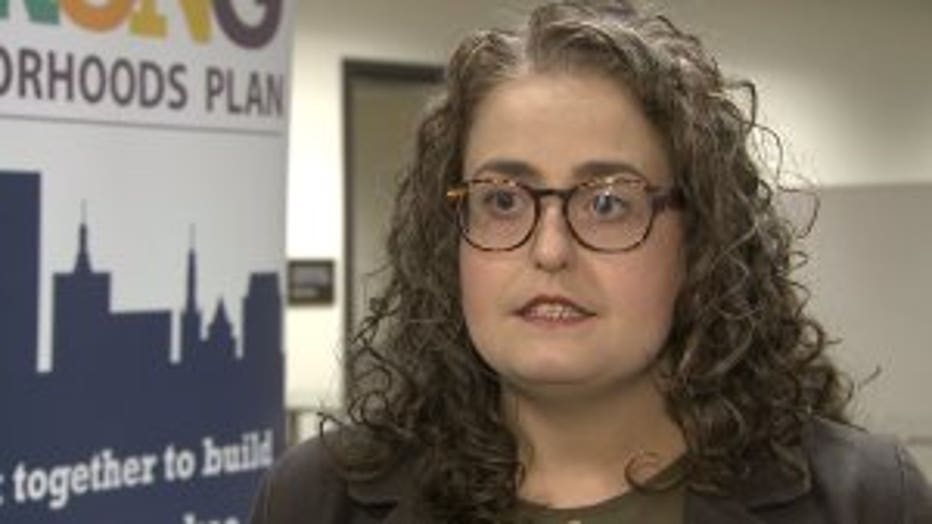 Amy Turim, Milwaukee Department of City Development


"Mr. Barnes called asking whether he could get a loan from Mr. Anderson," Turim said. "When I spoke to Mr. Barnes personally, I asked him what the terms of that loan are repeatedly and asked him if he understood the terms of that loan and whether he was getting any legal advice and suggested that he do so."

She did not tell Barnes that the city itself refused to do business with Gathan Anderson.

"If he wasn't legit, the city wouldn't deal with him," Barnes said.

The pastor knew he was running out of options. So, he sent Anderson $5,000 in earnest money for the house.

Then, he waited.

"Three weeks. Three weeks went by we couldn't get in touch with him," Barnes said.

When Anderson finally did respond, he urged the pastor to "bare with" him promising the real estate documents he needed would come Tuesday.

Tuesday turned into Friday. Then, Friday turned into Monday and then the next day.

Turns out, Anderson had already sold the same house to somebody else.

"I think he's really just a con. That's what he really is and that`s what he's doing. Everything he's saying is a con," Barnes said.

The full name of the person they were dealing with was Gathan Cordell Anderson.

This isn't the first time the FOX6 Investigators have told viewers about him.

A 2014 investigation found Anderson selling properties owned by the City of Milwaukee without the city's permission.

"Why did you take money in the first place for a church property that was set to be demolished by the city?" FOX6 Investigators asked Anderson three years ago.

"You`re talkin` without knowing all of the facts," Anderson responded at the time.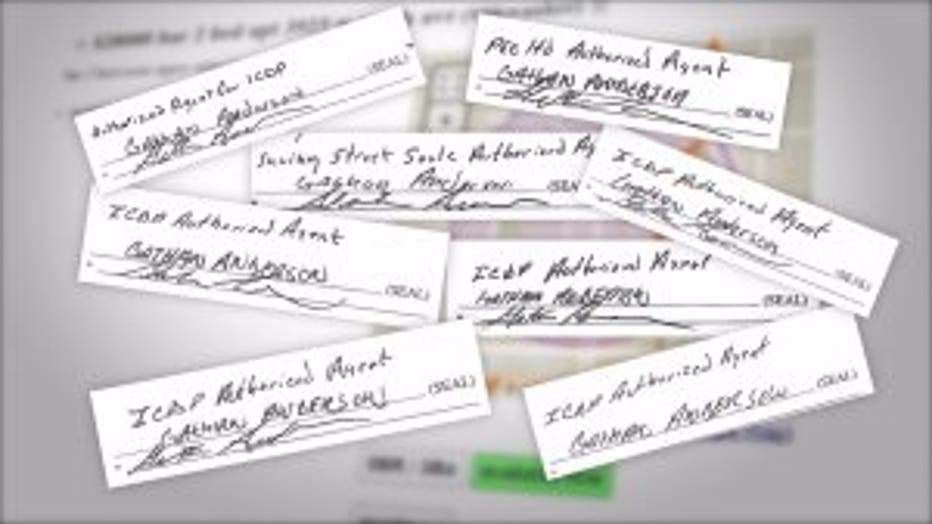 Anderson has filed nearly a dozen quit claim deeds the past two years, identifying himself as an agent for the Inner City Development Project


By the end of 2014, he surrendered his real estate license to the state.

The FOX6 Investigators found he's continued listing properties and representing both buyers and sellers. Only now, there's a twist.

A Minnesota businessman, Roc Anderson -- no relation to Gathan -- was looking to buy investment properties in Milwaukee when he connected with Anderson.

"If you buy through a non-profit agency you will be able to buy it for a discount," Roc recalled Anderson telling him.

Anderson said he represented a non-profit organization called The Inner City Development Project or ICDP. He convinced Roc the non-profit could him a great deal on a house, but he needed to act fast. The non-profit needed $15,000 in earnest money the same day.

So, Roc wired the money.

"Took three days for them to send me a receipt and it was the handwritten receipt that you got. So, saying they received the $15,000," Roc said.

Records obtained by the FOX6 Investigators show neither Anderson nor ICDP owned the property or had any permission to sell it.

In fact, ICDP lost its non-profit status at least three years ago.

"Who got that $15,000?" Roc wondered. "It just feels like he is taking advantage of folks and just preying on them."

When Roc demanded his money back, he says Anderson stalled.

"I badgered him, badgered him and badgered him and it took him months to get me a thousand dollars," Roc said.

In text messages, Anderson promised to pay him back.

"I got about 6 people I'm paying off," Anderson wrote. "Got 8 houses out here...all for sale...Just waiting to hit."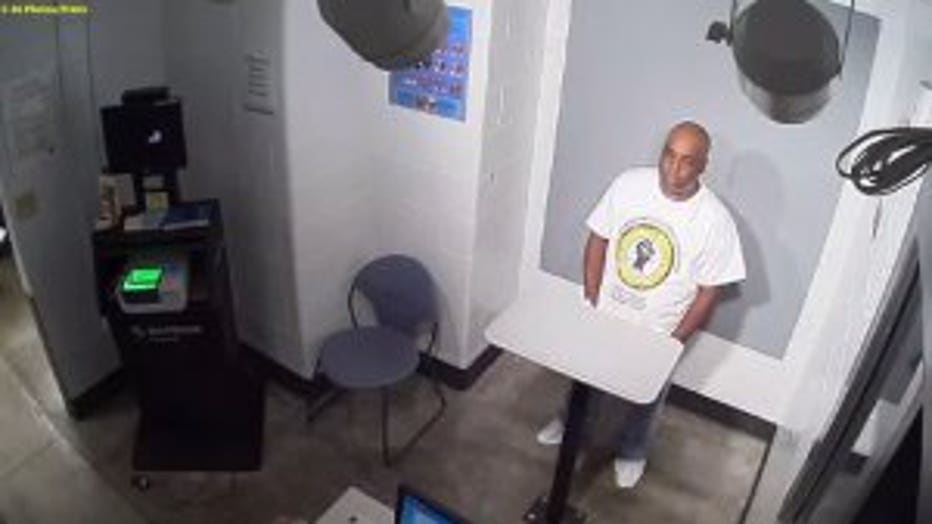 Milwaukee Police arrested Gathan Anderson for "theft by fraud." The case is under review by the district attorney's office.


"If he paid me off he did it by scamming or deceiving someone else to get me paid off. He is looking for his next victim," Roc said.

When the FOX6 Investigators tried to talk to Anderson, he ducked inside his house.

"Where are you going? Gathan, what do you have to hide from?" FOX6 Investigator Bryan Polcyn asked Anderson.

But, Anderson couldn't dodge the Milwaukee Police. Not long after the FOX6 Investigators started asking questions, police arrested Anderson on suspicion of Theft by Fraud. They questioned him and let him go.

Police say it's part of an ongoing investigation.

"I believe he needs to be put in jail so that he can really think," Barnes said.

Barnes says this situation has been "stressful and difficult," but he is trying to keep the faith.

"I don't believe God would just throw me off over there after 30 years and then allow me to come out with nothing," Barnes said.

City officials understand Barnes and the church are victims of Anderson's, but the city can't forgive a tax debt even for a place where forgiveness is a virtue.

Milwaukee Police presented their case against Gathan Anderson to prosecutors October 23rd. The District Attorney's office says the case is officially 'under review.'

Anderson is also being sued in civil court for allegedly selling another man's property to two different people with the owner's permission.

The Department of City Development says it is conducting its own investigation into Anderson and that it does not do business with him or give him permission to sell any city-owned properties.

Anderson seems to rely on a document called a 'quit claim' deed, in which a seller transfers to a buyer any claim he has to at the property. But if the seller doesn't have any claim in the first place, it's a meaningless document that can be used to trick buyers out of their money.

There are steps buyers can take to avoid becoming a victim.

First, when purchasing a home make sure the person you're working with is a licensed real estate professional. A license can be looked up on the Wisconsin Department of Safety and Professional Service's website.

In addition, you can hire a title company to make sure no one else owns the property and that it's free of any liens or code violations.