Eric Trump campaigns for GOP candidates at Sheboygan rally; 'America's winning again'



SHEBOYGAN -- President Donald Trump's son Eric Trump campaigned for Republican Congressman Glenn Grothman and Senate candidate Leah Vukmir in Sheboygan on Tuesday afternoon, Oct. 30.

"We're in a competitive time and people have to get out and vote," said Eric Trump.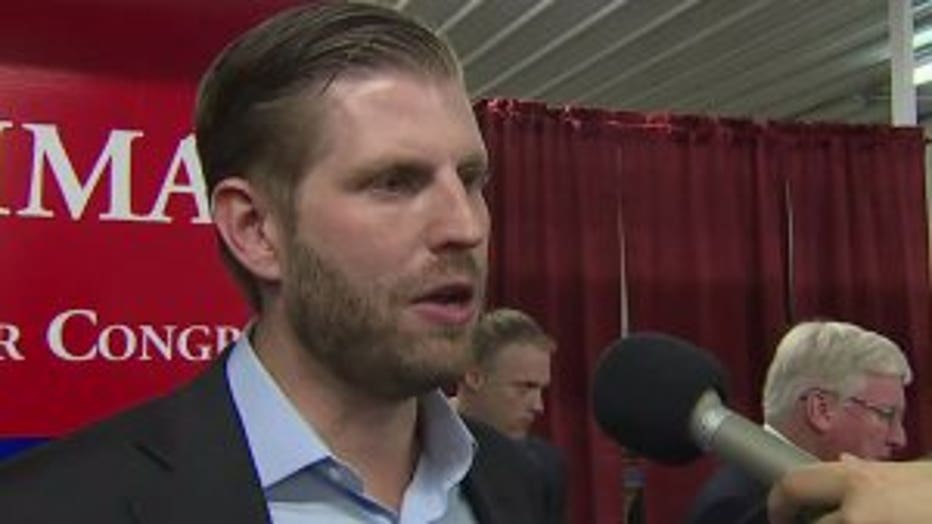 Eric Trump at GOP campaign rally in Sheboygan


Eric Trump spoke about immigration with reporters gathered at the Sheboygan event.

"It's a tough issue. Immigration in general is a tough issue, but, you know, the caravans have to be stopped. Something has to be done about the caravans," said Eric Trump.

When asked specifically why he was visiting Wisconsin, Eric Trump said this is a state he knows -- and he wanted to be here for Glenn Grothman because of his support of the president's platform.




"Our country was on an awful path and now we're winning. America's winning again. America's winning at absolutely everything we do. We've got the best economy in the world. We've got the lowest unemployment in the world. We're respected around the world. We're not getting ripped off by China and every country. I want to see that continue -- and that's why I'm here working as hard as I am. I can tell you if Nancy Pelosi's in there and Chuck Schumer's in there, they're going to be obstructionist. You're going to see anarchy in this country. They want to double people's taxes," said Eric Trump.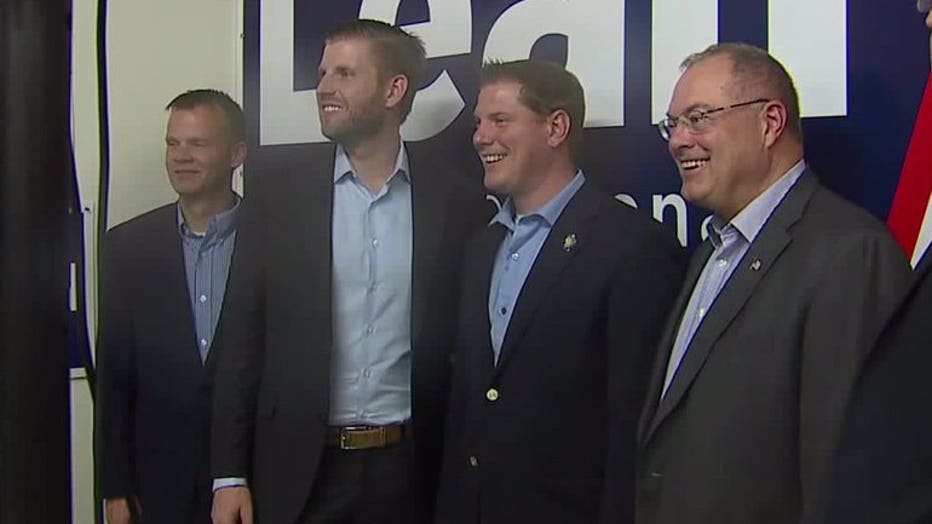 Eric Trump at GOP campaign rally in Sheboygan


Eric Trump was set to hold a rally in Mosinee later in the day. These stops came less than a week after President Trump himself held a rally in Mosinee.

While the president's son rallied for Grothman and Vukmir, Governor Scott Walker was endorsed by the Milwaukee Police Association. Governor Walker said he will do what he can to help law enforcement keep communities safe.




Historically, Republican voters turn out in higher numbers for midterm elections, but the Democrats are riding the so-called "blue wave" -- the idea their party could win back control of Congress.