Roof of gas station collapses; snow, construction may be to blame
STURTEVANT, Wis. - The roof of a Sturtevant gas station collapsed on Tuesday morning, Feb. 16 -- creating panic for those inside. 
"I expect the roads to be bad, but not the truck stop ceiling coming down on me," said truck driver Jeffrey Nock.
It was a shocking sight for Nock when the ceiling of the Petro gas station came crashing down.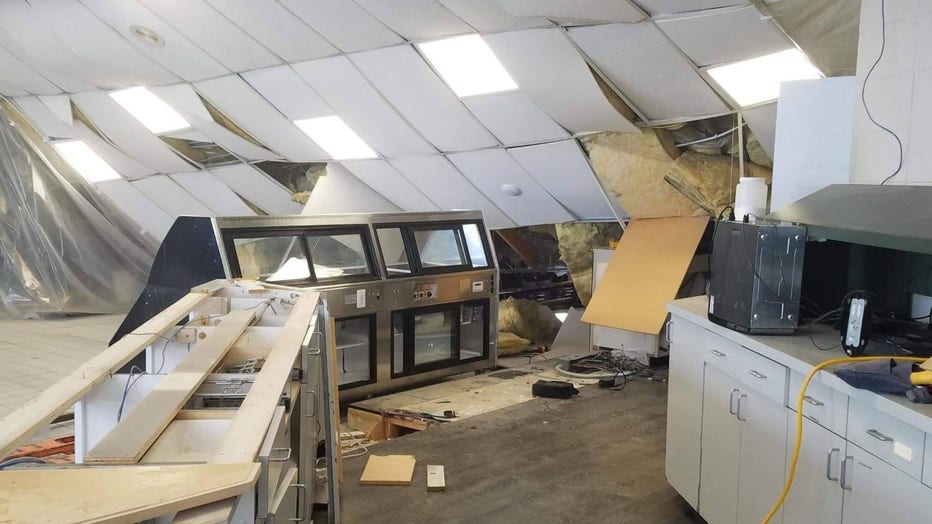 Roof collapse at Sturtevant business (Credit: Bryan Weber)
"It was like a chain reaction. It started coming down and started falling and falling. I didn't know which way to go to get out of there," Nock said. 
SKYFOX provided a bird's eye view of the damage left behind after the roof collapse. Nock said there was a rumble and thunderous sound before the chaos.
"Matter of fact, I was on the phone with my fiancée when it happened. I'm hollering and screaming she goes, 'What's going on?' I go, 'The ceiling just collapsed on us,'" Nock said.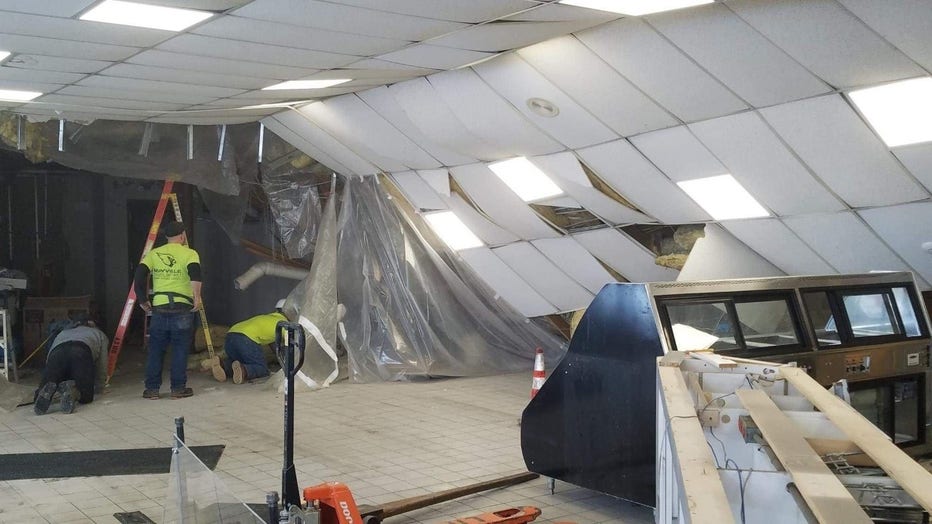 Roof collapse at Village of Yorkville business (Credit: Bryan Weber)
The Union Grove-Yorkville Fire Department tells FOX6 News the call for help came in around 10:30 a.m. Fire department officials say construction was going on inside the building at the time of the collapse. 
Officials are searching for a cause -- including whether the construction or heavy snowfall played a role.
Roof collapse at business in Village of Yorkville (Credit: Racine County News/Scanner)
FREE DOWNLOAD: Get breaking news alerts in the FOX6 News app for iOS or Android
Nock is grateful for the crews who made sure he and others got out of the building unharmed. 
"Alarms went off and they got us all out of there and everything," Nock said.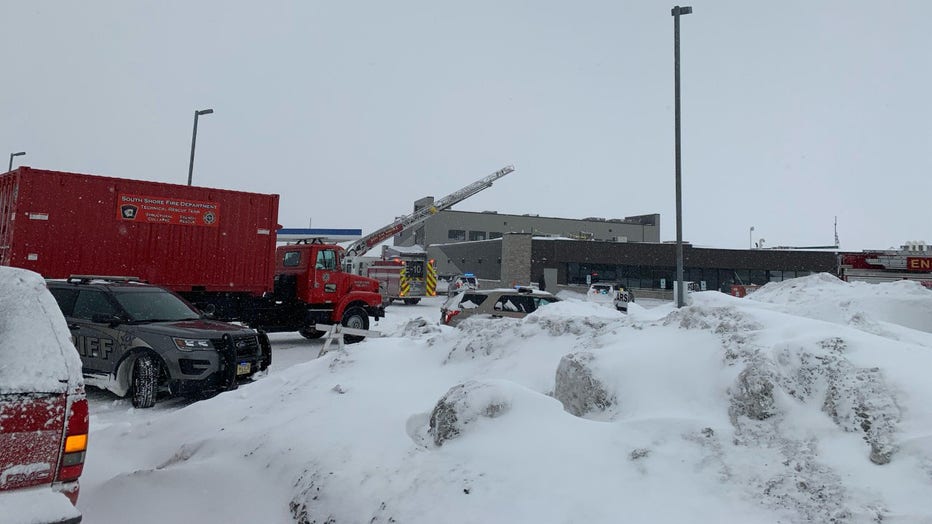 Emergency crews on scene of roof collapse in Village of Yorkville